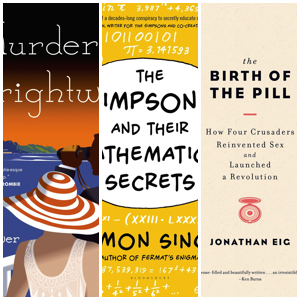 HARDCOVER RELEASES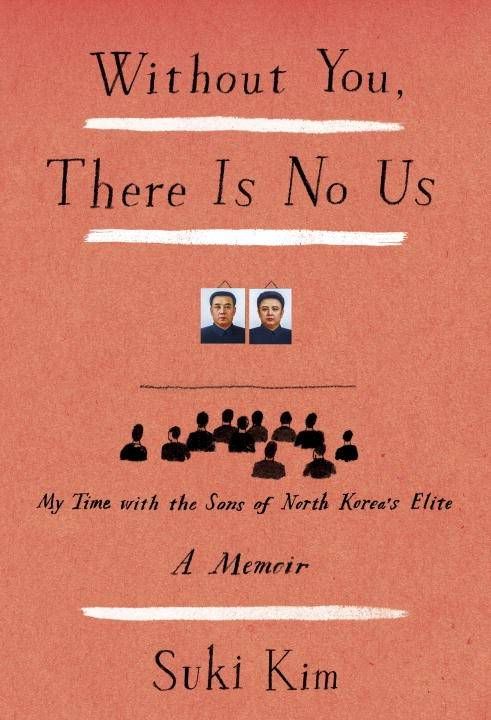 Without You, There Is No Us: My Time With the Sons of North Korea's Elite by Suki Kim (Crown Publishing)
Every day, three times a day, the students march in two straight lines, singing praises to Kim Jong-il and North Korea: Without you, there is no motherland. Without you, there is no us. It is a chilling scene, but gradually Suki Kim, too, learns the tune and, without noticing, begins to hum it. It is 2011, and all universities in North Korea have been shut down for an entire year, the students sent to construction fields—except for the 270 students at the all-male Pyongyang University of Science and Technology (PUST), a walled compound where portraits of Kim Il-sung and Kim Jong-il look on impassively from the walls of every room, and where Suki has accepted a job teaching English. Over the next six months, she will eat three meals a day with her young charges and struggle to teach them to write, all under the watchful eye of the regime.
Life at PUST is lonely and claustrophobic, especially for Suki, whose letters are read by censors and who must hide her notes and photographs not only from her minders but from her colleagues—evangelical Christian missionaries who don't know or choose to ignore that Suki doesn't share their faith. As the weeks pass, she is mystified by how easily her students lie, unnerved by their obedience to the regime. At the same time, they offer Suki tantalizing glimpses of their private selves—their boyish enthusiasm, their eagerness to please, the flashes of curiosity that have not yet been extinguished. She in turn begins to hint at the existence of a world beyond their own—at such exotic activities as surfing the Internet or traveling freely and, more dangerously, at electoral democracy and other ideas forbidden in a country where defectors risk torture and execution. But when Kim Jong-il dies, and the boys she has come to love appear devastated, she wonders whether the gulf between her world and theirs can ever be bridged.
Without You, There Is No Us offers a moving and incalculably rare glimpse of life in the world's most unknowable country, and at the privileged young men she calls "soldiers and slaves."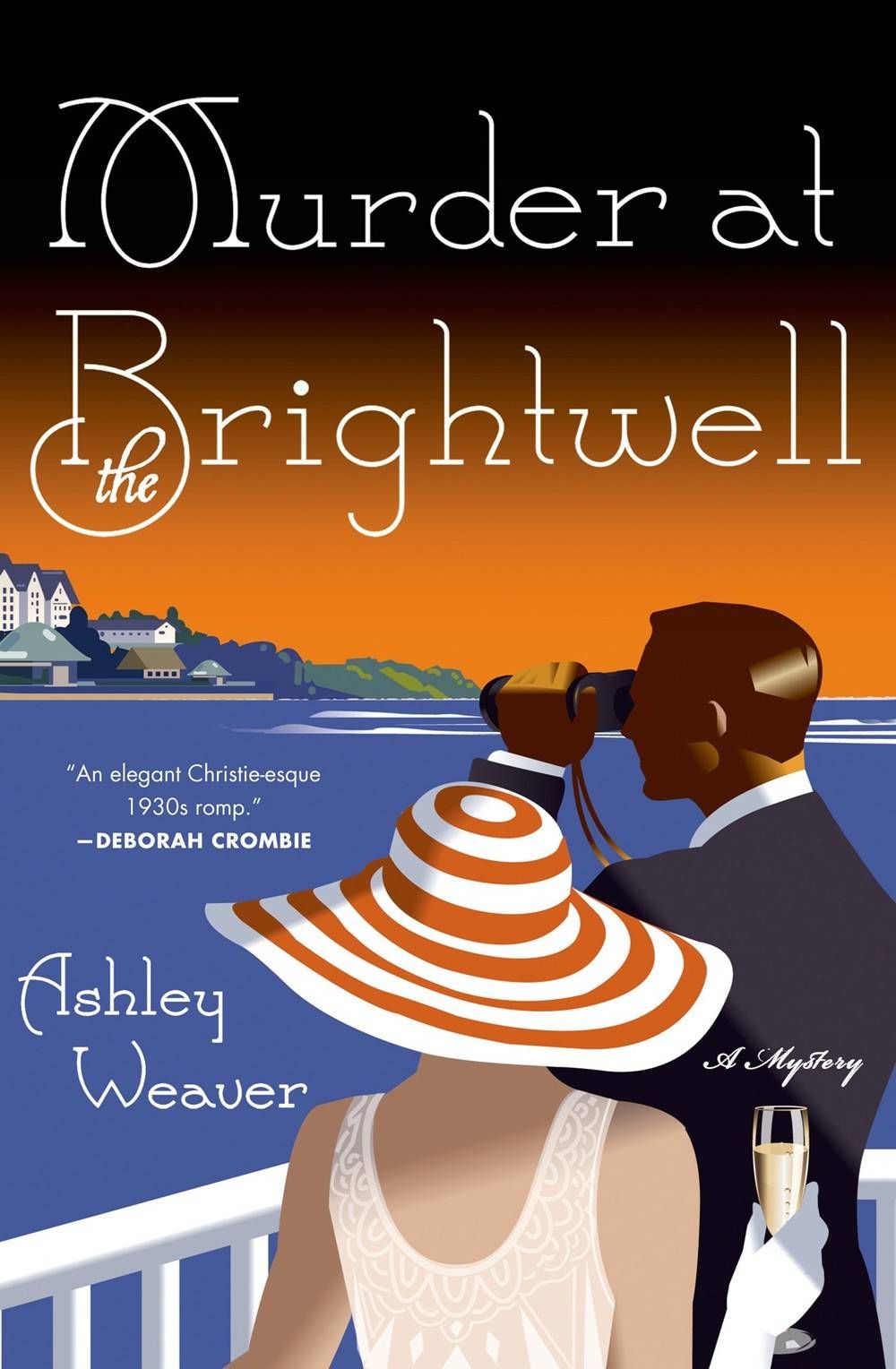 Murder at the Brightwell by Ashley Weaver (Minotaur Books)
Amory Ames is a wealthy young woman who questions her marriage to her notoriously charming playboy husband, Milo. Looking for a change, she accepts a request for help from her former fiancé, Gil Trent, not knowing that she'll soon become embroiled in a murder investigation that will test not only her friendship with Gil, but will upset the status quo with her husband.
Amory accompanies Gil to the luxurious Brightwell Hotel in an attempt to circumvent the marriage of his sister, Emmeline, to Rupert Howe, a disreputable ladies' man. Amory sees in the situation a grim reflection of her own floundering marriage. There is more than her happiness at stake, however, when Rupert is murdered and Gil is arrested for the crime. Amory is determined to prove his innocence and find the real killer, despite attempted dissuasion from the disapproving police inspector on the case. Matters are further complicated by Milo's unexpected arrival, and the two form an uneasy alliance as Amory enlists his reluctant aid in clearing Gil's name. As the stakes grow higher and the line between friend and foe becomes less clear, Amory must decide where her heart lies and catch the killer before she, too, becomes a victim.
Murder at the Brightwell is a delicious novel in which murder invades polite society and romance springs in unexpected places. Ashley Weaver's debut is a wonderful testament to the enduring delight of the traditional mystery.
The Birth of the Pill: How Four Crusaders Reinvented Sex and Launched a Revolution by Jonathan Eig (W.W. Norton & Company)
We know it simply as "the pill," yet its genesis was anything but simple. Jonathan Eig's masterful narrative revolves around four principal characters: the fiery feminist Margaret Sanger, who was a champion of birth control in her campaign for the rights of women but neglected her own children in pursuit of free love; the beautiful Katharine McCormick, who owed her fortune to her wealthy husband, the son of the founder of International Harvester and a schizophrenic; the visionary scientist Gregory Pincus, who was dismissed by Harvard in the 1930s as a result of his experimentation with in vitrofertilization but who, after he was approached by Sanger and McCormick, grew obsessed with the idea of inventing a drug that could stop ovulation; and the telegenic John Rock, a Catholic doctor from Boston who battled his own church to become an enormously effective advocate in the effort to win public approval for the drug that would be marketed by Searle as Enovid.
Spanning the years from Sanger's heady Greenwich Village days in the early twentieth century to trial tests in Puerto Rico in the 1950s to the cusp of the sexual revolution in the 1960s, this is a grand story of radical feminist politics, scientific ingenuity, establishment opposition, and, ultimately, a sea change in social attitudes. Brilliantly researched and briskly written, The Birth of the Pill is gripping social, cultural, and scientific history.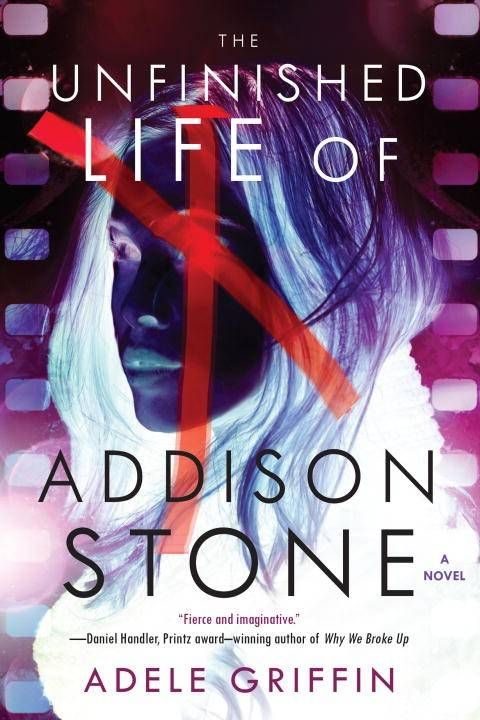 The Unfinished Life of Addison Stone by Adele Griffin (Soho Teen)
For fans of Miss Peregrine's Home for Peculiar Children, Girl, Interrupted, and A.S. King, National Book Award-finalist Adele Griffin tells the fully illustrated story of a brilliant young artist, her mysterious death, and the fandom that won't let her go.
From the moment she stepped foot in NYC, Addison Stone's subversive street art made her someone to watch, and her violent drowning left her fans and critics craving to know more. I conducted interviews with those who knew her best—including close friends, family, teachers, mentors, art dealers, boyfriends, and critics—and retraced the tumultuous path of Addison's life. I hope I can shed new light on what really happened the night of July 28. — Adele Griffin
PAPERBACK RELEASES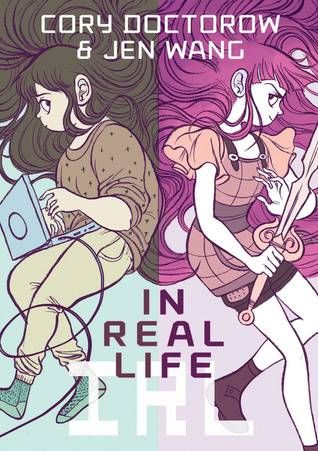 In Real Life by Cory Doctorow and Jen Wang (First Second)
Anda loves Coarsegold Online, the massively-multiplayer role playing game that she spends most of her free time on. It's a place where she can be a leader, a fighter, a hero. It's a place where she can meet people from all over the world, and make friends. Gaming is, for Anda, entirely a good thing.
But things become a lot more complicated when Anda befriends a gold farmer—a poor Chinese kid whose avatar in the game illegally collects valuable objects and then sells them to players from developed countries with money to burn. This behavior is strictly against the rules in Coarsegold, but Anda soon comes to realize that questions of right and wrong are a lot less straightforward when a real person's real livelihood is at stake.
From acclaimed teen author Cory Doctorow and rising star cartoonist Jen Wang, In Real Life is a sensitive, thoughtful look at adolescence, gaming, poverty, and culture-clash.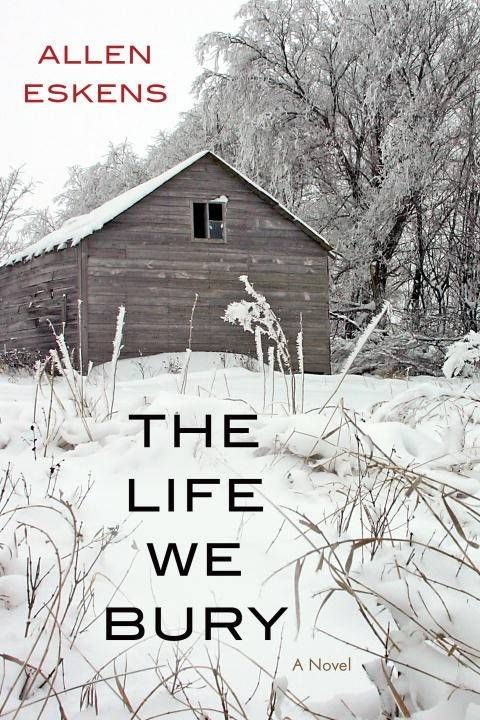 The Life We Bury by Allen Eskens (Seventh Street Books)
College student Joe Talbert has the modest goal of completing a writing assignment for an English class. His task is to interview a stranger and write a brief biography of the person. With deadlines looming, Joe heads to a nearby nursing home to find a willing subject. There he meets Carl Iverson, and soon nothing in Joe's life is ever the same.
Iverson is a dying Vietnam veteran–and a convicted murderer. With only a few months to live, he has been medically paroled to a nursing home, after spending thirty years in prison for the crimes of rape and murder.
As Joe writes about Carl's life, especially Carl's valor in Vietnam, he cannot reconcile the heroism of the soldier with the despicable acts of the convict. Joe, along with his skeptical female neighbor, throws himself into uncovering the truth, but he is hamstrung in his efforts by having to deal with his dangerously dysfunctional mother, the guilt of leaving his autistic brother vulnerable, and a haunting childhood memory.
Thread by thread, Joe unravels the tapestry of Carl's conviction. But as he and Lila dig deeper into the circumstances of the crime, the stakes grow higher. Will Joe discover the truth before it's too late to escape the fallout?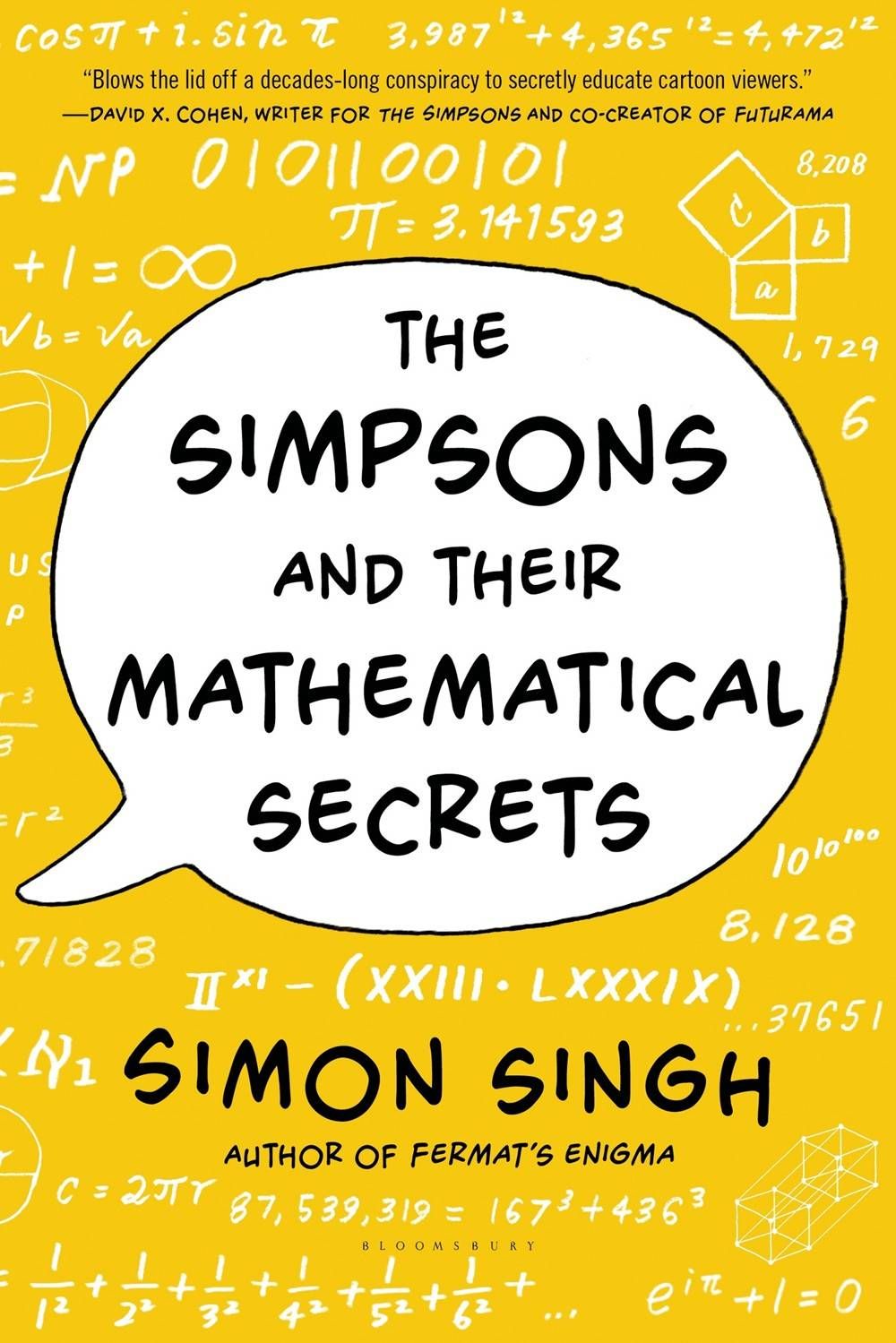 The Simpsons and Their Mathematical Secrets by Simon Singh (Bloomsbury USA)
Simon Singh, author of the bestsellers Fermat's Enigma, The Code Book, and Big Bang, offers fascinating new insights into the celebrated television series The Simpsons: That the show drip-feeds morsels of number theory into the minds of its viewers—indeed, that there are so many mathematical references in the show, and in its sister program, Futurama, that they could form the basis of an entire university course.
Recounting memorable episodes from "Bart the Genius" to "Homer3," Singh brings alive intriguing and meaningful mathematical concepts—ranging from the mathematics of pi and the paradox of infinity to the origin of numbers and the most profound outstanding problems that haunt today's generation of mathematicians. In the process, he illuminates key moments in the history of mathematics, and introduces us to The Simpsons' brilliant writing team—the likes of David X. Cohen, Al Jean, Jeff Westbrook, and Stewart Burns—all of whom have various advanced degrees in mathematics, physics, and other sciences.
Based on interviews with the writers of The Simpsons and replete with images from the shows, facsimiles of scripts, paintings and drawings, and other imagery, The Simpsons and Their Mathematical Secrets will give anyone who reads it an entirely new insight into the most successful show in television history.
____________________
Expand your literary horizons with New Books!, a weekly newsletter spotlighting 3-5 exciting new releases, hand-picked by our very own Liberty Hardy. Sign up now!