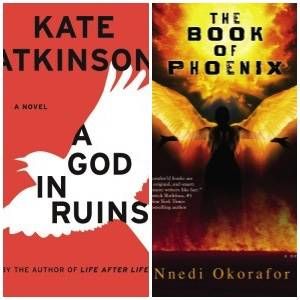 This content contains affiliate links. When you buy through these links, we may earn an affiliate commission.
HARDCOVER RELEASES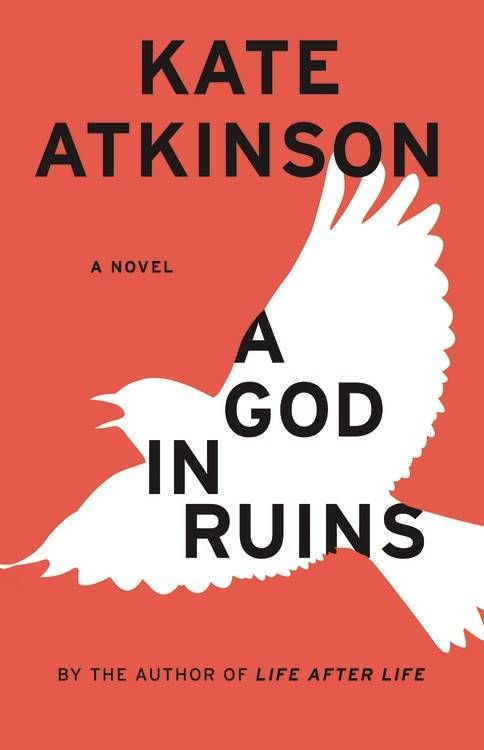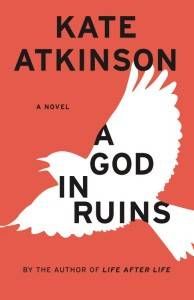 A God in Ruins by Kate Atkinson (Little, Brown and Co)
Kate Atkinson's dazzling Life After Life explored the possibility of infinite chances and the power of choices, following Ursula Todd as she lived through the turbulent events of the last century over and over again.
A GOD IN RUINS tells the dramatic story of the 20th Century through Ursula's beloved younger brother Teddy–would-be poet, heroic pilot, husband, father, and grandfather-as he navigates the perils and progress of a rapidly changing world. After all that Teddy endures in battle, his greatest challenge is living in a future he never expected to have.
An ingenious and moving exploration of one ordinary man's path through extraordinary times, A GOD IN RUINS proves once again that Kate Atkinson is one of the finest novelists of our age.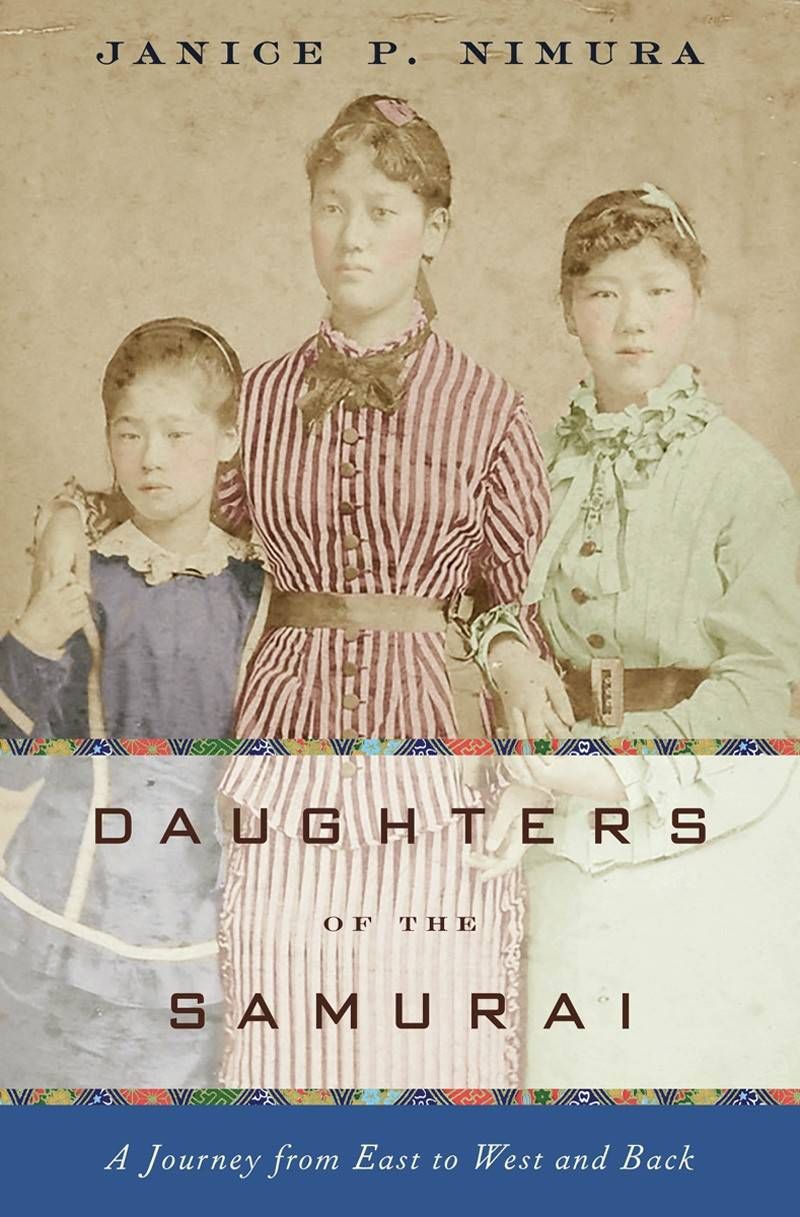 Daughters of the Samurai: A Journey from East to West and Back by Janice P. Nimura (W.W. Norton & Company)
In 1871, five young girls were sent by the Japanese government to the United States. Their mission: learn Western ways and return to help nurture a new generation of enlightened men to lead Japan.
Raised in traditional samurai households during the turmoil of civil war, three of these unusual ambassadors—Sutematsu Yamakawa, Shige Nagai, and Ume Tsuda—grew up as typical American schoolgirls. Upon their arrival in San Francisco they became celebrities, their travels and traditional clothing exclaimed over by newspapers across the nation. As they learned English and Western customs, their American friends grew to love them for their high spirits and intellectual brilliance.
The passionate relationships they formed reveal an intimate world of cross-cultural fascination and connection. Ten years later, they returned to Japan—a land grown foreign to them—determined to revolutionize women's education.
Based on in-depth archival research in Japan and in the United States, including decades of letters from between the three women and their American host families, Daughters of the Samurai is beautifully, cinematically written, a fascinating lens through which to view an extraordinary historical moment.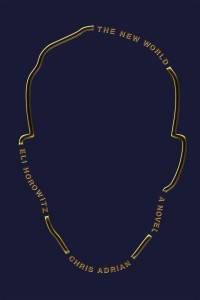 The New World by Eli Horowitz (Farrar, Straus & Giroux)
Jorie has just received some terrible news. A phone full of missed calls and sympathetic text messages seem to indicate that her husband, Jim, a chaplain at the hospital where she works as a surgeon, is dead. Only, not quite-rather, his head has been removed from his body and cryogenically frozen. Jim awakes to find himself in an altogether unique situation, to say the least: his body gone but his consciousness alive, his only companion a mysterious, disembodied voice.
In this surreal and unexpectedly moving work, Chris Adrian and Eli Horowitz spin a tale of loss and adjustment, death and reawakening. Simultaneously fabulist and achingly human, The New World finds Jorie grieving the husband she knew while Jim wrestles with the meaning of life after death. Conceived in collaboration with Atavist Books, The New World interrogates love and loss in the digital era.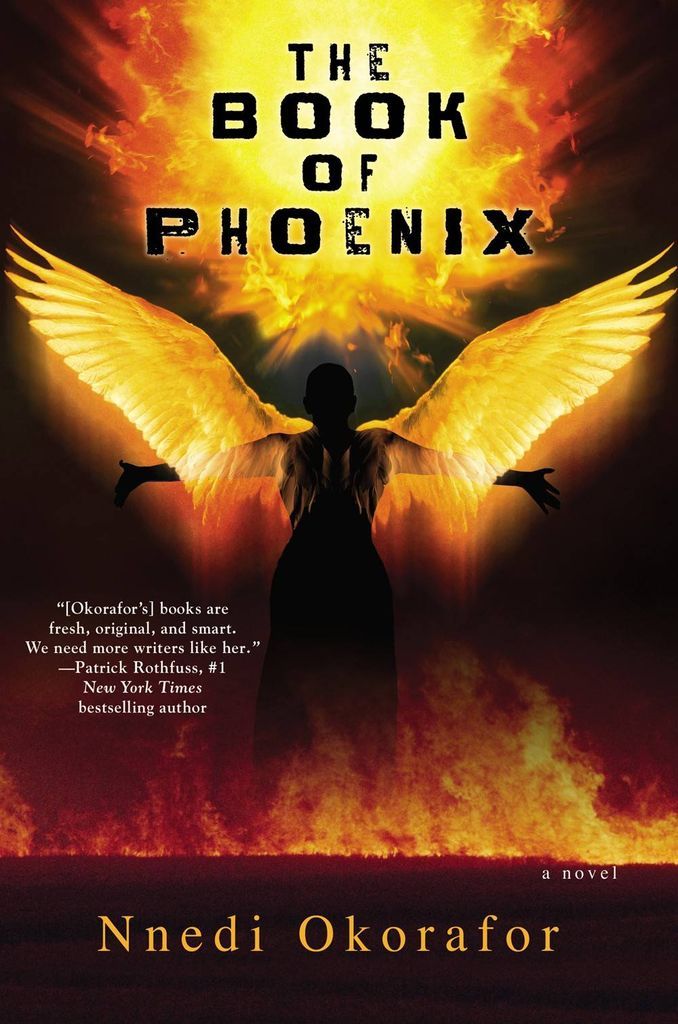 The Book of Phoenix by Nnedi Okorafor (DAW)
The Book of Phoenix is a unique work of magical futurism. A prequel to the highly acclaimed, World Fantasy Award-winning novel, Who Fears Death, it features the rise of another of Nnedi Okorafor's powerful, memorable, superhuman women.
Phoenix was grown and raised among other genetic experiments in New York's Tower 7. She is an "accelerated woman"—only two years old but with the body and mind of an adult, Phoenix's abilities far exceed those of a normal human. Still innocent and inexperienced in the ways of the world, she is content living in her room speed reading e-books, running on her treadmill, and basking in the love of Saeed, another biologically altered human of Tower 7.
Then one evening, Saeed witnesses something so terrible that he takes his own life. Devastated by his death and Tower 7's refusal to answer her questions, Phoenix finally begins to realize that her home is really her prison, and she becomes desperate to escape.
But Phoenix's escape, and her destruction of Tower 7, is just the beginning of her story. Before her story ends, Phoenix will travel from the United States to Africa and back, changing the entire course of humanity's future.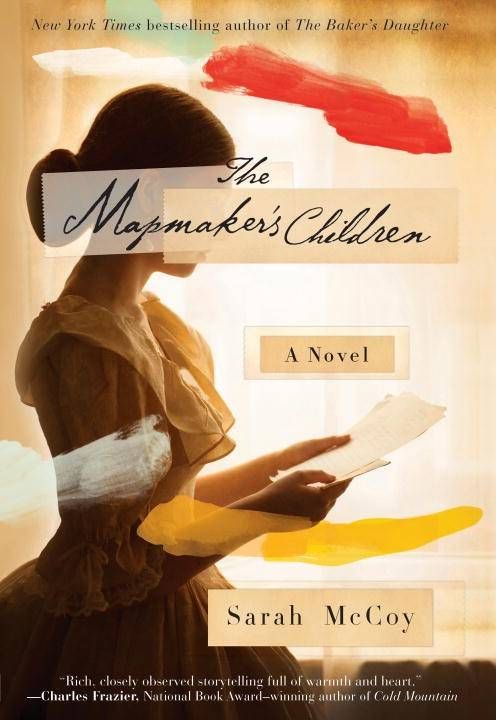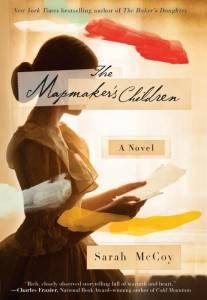 The Mapmaker's Children by Sarah McCoy (Crown)
When Sarah Brown, daughter of abolitionist John Brown, realizes that her artistic talents may help save the lives of slaves fleeing north, she becomes one of the Underground Railroad's leading secret mapmakers, taking her cues from slave code quilts and hiding her maps within her paintings. She boldly embraces this calling after being told the shocking news that she can't bear children, but as the country steers toward bloody civil war, Sarah faces difficult sacrifices that could put all she loves in peril.
Eden, a modern woman desperate to conceive a child with her husband, moves to an old house in the suburbs and discovers a porcelain head hidden in the root cellar—the remains of an Underground Railroad doll with an extraordinary past of secret messages, danger and deliverance.
Ingeniously plotted to a riveting end, Sarah and Eden's lives connect the past to the present, forcing each of them to define courage, family, love, and legacy in a new way.
PAPERBACK RELEASES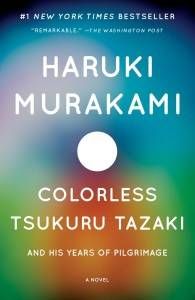 Colorless Tsukuru Tazaki and His Years of Pilgrimage by Haruki Murakami (Vintage)
Colorless Tsukuru Tazaki and His Years of Pilgrimage is the long-awaited new novel—a book that sold more than a million copies the first week it went on sale in Japan—from the award-winning, internationally bestselling author Haruki Murakami. Here he gives us the remarkable story of Tsukuru Tazaki, a young man haunted by a great loss; of dreams and nightmares that have unintended consequences for the world around us; and of a journey into the past that is necessary to mend the present. It is a story of love, friendship, and heartbreak for the ages.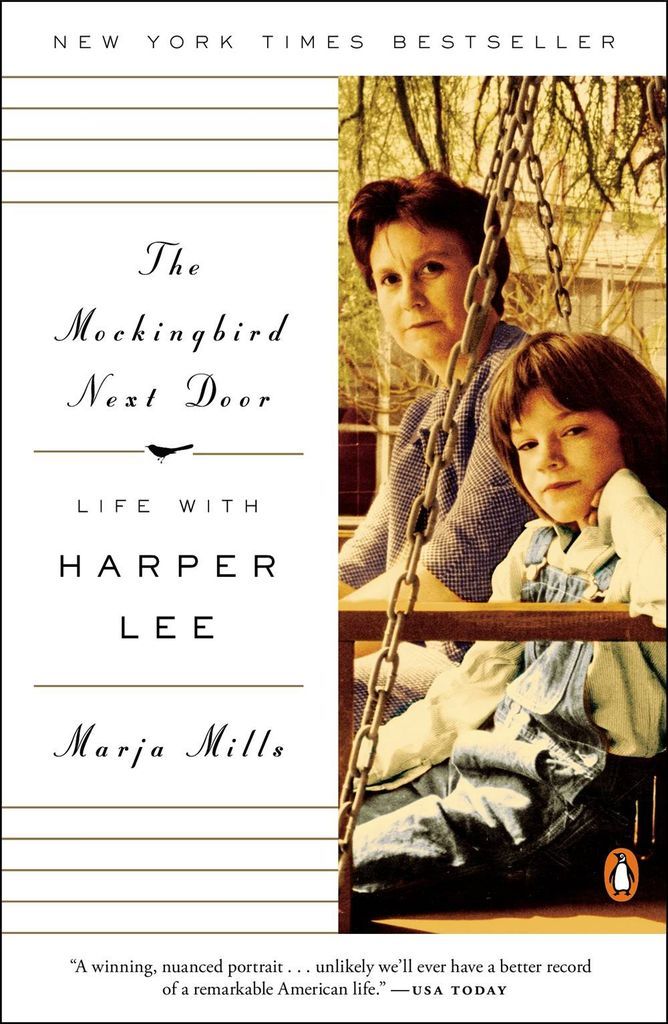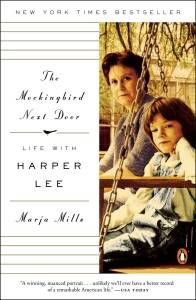 The Mockingbird Next Door: Life with Harper Lee by Marja Mills (Penguin Books)
To Kill a Mockingbird by Harper Lee is one of the best loved novels of the twentieth century. But for the last fifty years, the novel's celebrated author, Harper Lee, has said almost nothing on the record. Journalists have trekked to her hometown of Monroeville, Alabama, where Harper Lee, known to her friends as Nelle, has lived with her sister, Alice, for decades, trying and failing to get an interview with the author. But in 2001, the Lee sisters opened their door to Chicago Tribune journalist Marja Mills. It was the beginning of a long conversation—and a great friendship.
In 2004, with the Lees' blessing, Mills moved into the house next door to the sisters. She spent the next eighteen months there, sharing coffee at McDonalds and trips to the Laundromat with Nelle, feeding the ducks and going out for catfish supper with the sisters, and exploring all over lower Alabama with the Lees' inner circle of friends.
Nelle shared her love of history, literature, and the Southern way of life with Mills, as well as her keen sense of how journalism should be practiced. As the sisters decided to let Mills tell their story, Nelle helped make sure she was getting the story—and the South—right. Alice, the keeper of the Lee family history, shared the stories of their family.
The Mockingbird Next Door is the story of Mills's friendship with the Lee sisters. It is a testament to the great intelligence, sharp wit, and tremendous storytelling power of these two women, especially that of Nelle.
Mills was given a rare opportunity to know Nelle Harper Lee, to be part of the Lees' life in Alabama, and to hear them reflect on their upbringing, their corner of the Deep South, how To Kill a Mockingbird affected their lives, and why Nelle Harper Lee chose to never write another novel.

____________________
Expand your literary horizons with New Books!, a weekly newsletter spotlighting 3-5 exciting new releases, hand-picked by our very own Liberty Hardy. Sign up now!