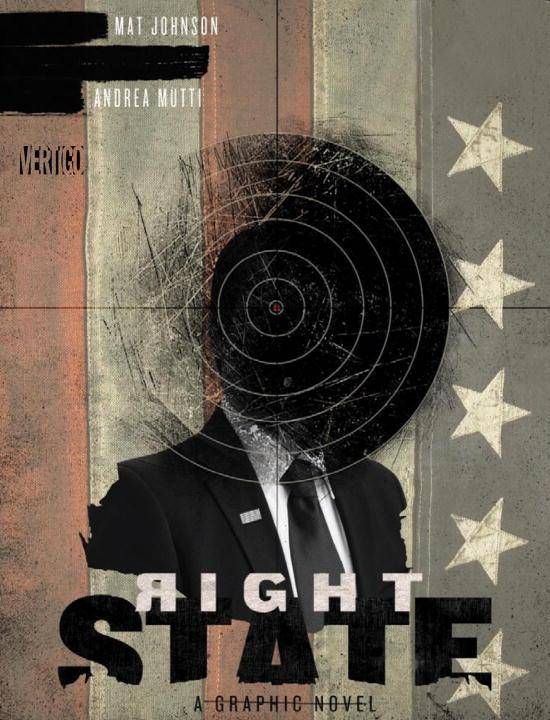 HARDBACK RELEASES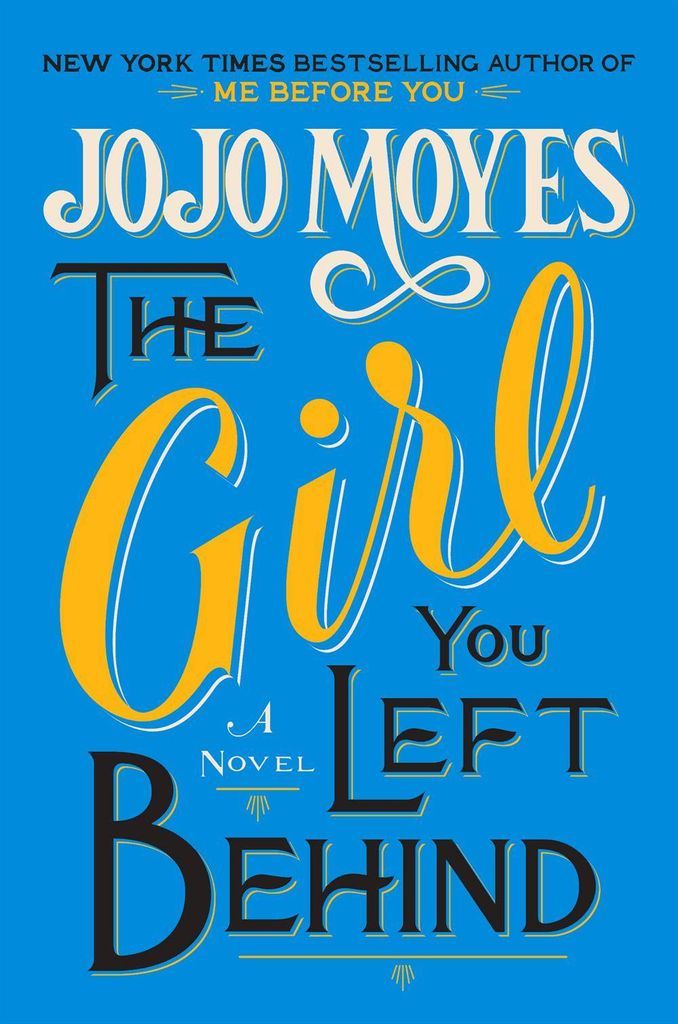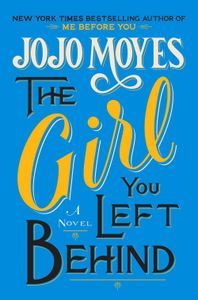 The Girl You Left Behind by JoJo Moyes (Pamela Dorman Books)
France, 1916: Artist Edouard Lefevre leaves his young wife, Sophie, to fight at the front. When their small town falls to the Germans in the midst of World War I, Edouard's portrait of Sophie draws the eye of the new Kommandant. As the officer's dangerous obsession deepens, Sophie will risk everything—her family, her reputation, and her life—to see her husband again.
Almost a century later, Sophie's portrait is given to Liv Halston by her young husband shortly before his sudden death. A chance encounter reveals the painting's true worth, and a battle begins for who its legitimate owner is—putting Liv's belief in what is right to the ultimate test.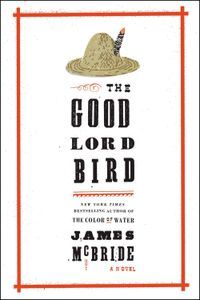 The Good Lord Bird by James McBride (Riverhead)
Henry Shackleford is a young slave living in the Kansas Territory in 1857, when the region is a battleground between anti- and pro-slavery forces. When John Brown, the legendary abolitionist, arrives in the area, an argument between Brown and Henry's master quickly turns violent. Henry is forced to leave town—with Brown, who believes he's a girl.
Over the ensuing months, Henry—whom Brown nicknames Little Onion—conceals his true identity as he struggles to stay alive. Eventually Little Onion finds himself with Brown at the historic raid on Harpers Ferry in 1859—one of the great catalysts for the Civil War.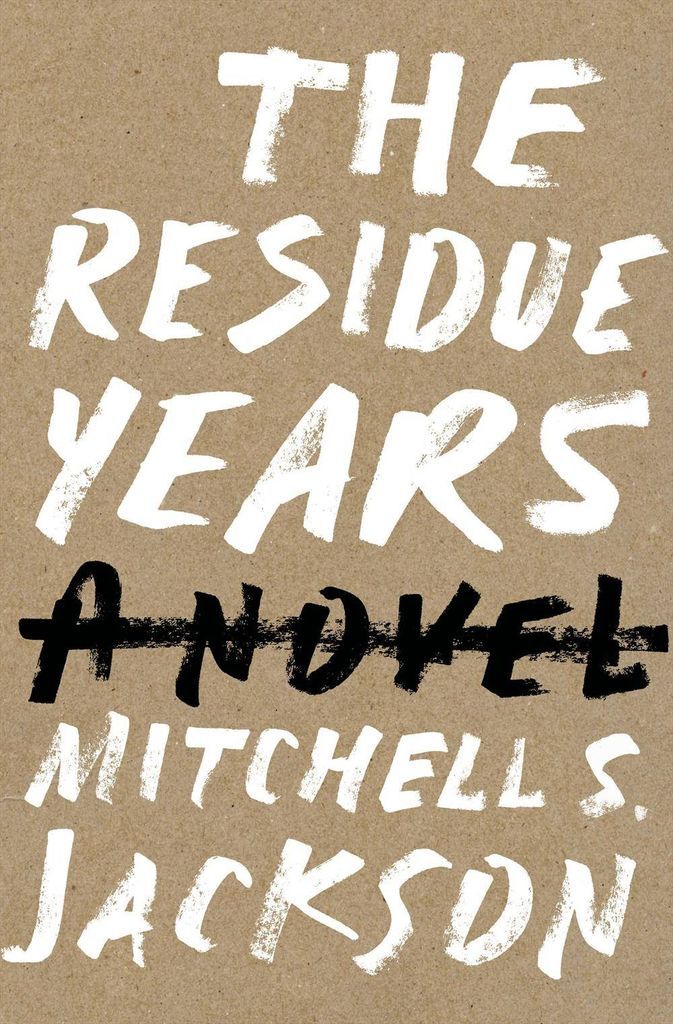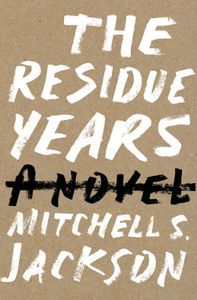 The Residue Years by Mitchell S. Jackson (Bloomsbury USA)
Fresh out of a treatment program and back home, Rhonda tries to stay clean and to get her kids back. Her youngest two have been living with their father, across town and in another world. Champ, her eldest, has been holding it down in the neighborhood, trying to keep on track, in school, and doing the right thing by his mother and little brothers. However, the lure of the street and the need for money have pulled him into the ubiquitous drug trade. 

As Rhonda looks for work, turns to God, and does her level best to avoid the people and the haunts of her crack-smoking days, her son Champ dares to dream a solution: a house, and a united family under one roof. In a misguided effort to secure funds for a family home, he tumbles deeper and deeper into the rough trade of drug dealing.

Told in a voice that sings with the rhythms of poetry and the language of the street, The Residue Years is about a world of few choices and little opportunity, of drug dealers and drug users, sometimes within the same family. But mostly it's about family against all odds: a son's guarded love for his mother and a mother desperate for a second chance at love with her sons.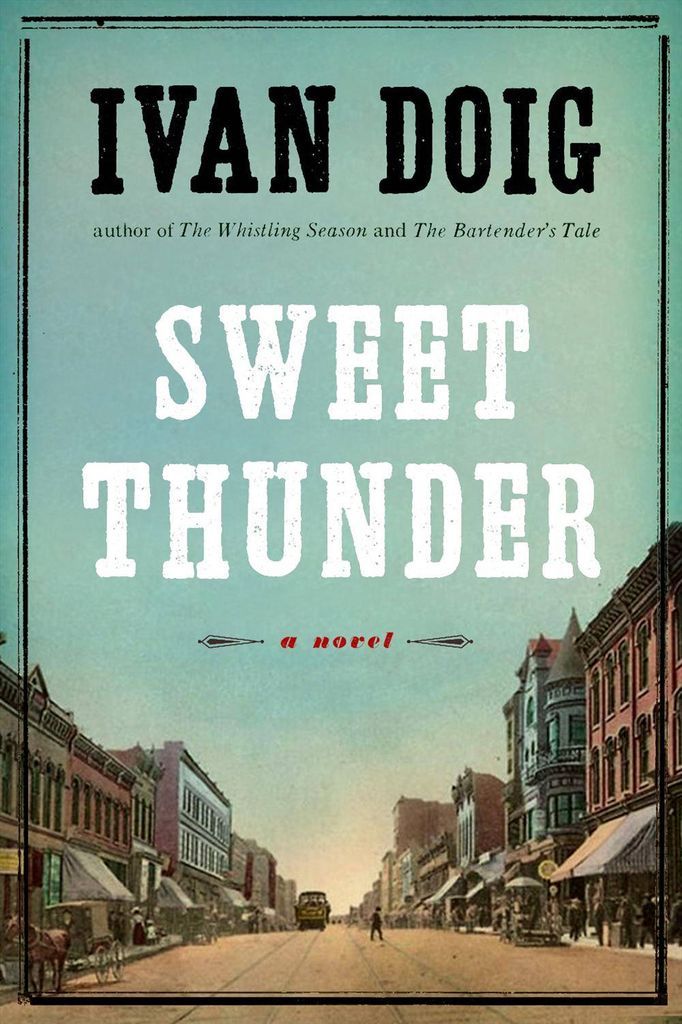 Sweet Thunder by Ivan Doig (Riverhead)
In the winter of 1920, a quirky bequest draws Morrie Morgan back to Butte, Montana, from a year-long honeymoon with his bride, Grace. But the mansion bestowed by a former boss upon the itinerant charmer, who debuted in Doig's bestselling The Whistling Season, promises to be less windfall than money pit. And the town itself, with its polyglot army of miners struggling to extricate themselves from the stranglehold of the ruthless Anaconda Copper Mining Company, seems—like the couple's fast-diminishing finances—on the verge of implosion.
These twin dilemmas catapult Morrie into his new career as editorialist for the Thunder, the fledgling union newspaper that dares to play David to Anaconda's Goliath. Amid the clatter of typewriters, the rumble of the printing presses, and a cast of unforgettable characters, Morrie puts his gift for word-slinging to work. As he pursues victory for the miners, he discovers that he is enmeshed in a deeply personal battle as well—the struggle to win lasting love for himself.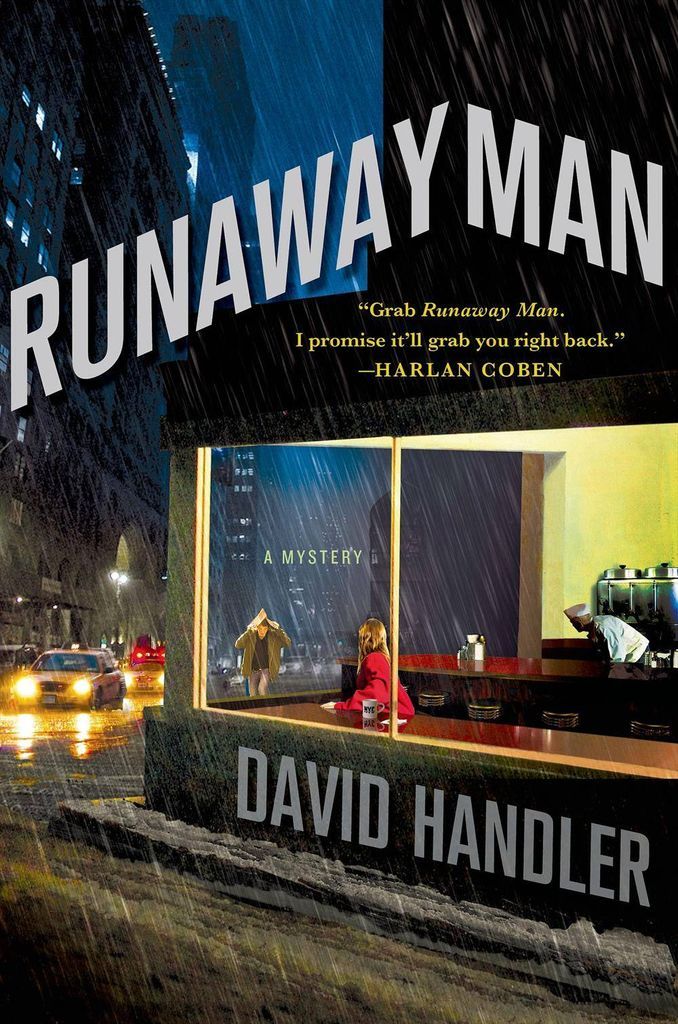 Runaway Man by David Handler (Minotaur Books)
Benji Golden works in his family's struggling mom and pop business over a twenty-four-hour diner on Broadway and W. 103rd Street. Golden Legal Services, a private detective agency, was started by Benji's hero cop father. The business is now run by Benji's mother, Abby, who used to be the only Jewish pole dancer in New York City, and is staffed by Lovely Rita, an eye-popping computer wizard who's a former lap dancer.
Baby-faced Benji, who is exactly one-quarter inch shy of five feet six, weighs a buck thirty-seven and answers to the nickname of "Bunny", specializes in tracking down teen runaways. Which explains why Peter Seymour of Bates, Winslow, and Seymour, Park Avenue's classiest law firm, hires Benji to find Bruce Weiner, a senior at prestigious Canterbury College. A client of Seymour's has bestowed a considerable inheritance on Bruce, but Bruce has gone missing. Seymour wants Benji to find him, and will pay the agency huge if he can. When someone gets killed, Benji must embark on a dangerous investigation that will take him to the highly secretive core of the most powerful city on earth.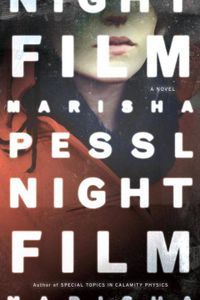 Night Film by Marisha Pessl (Random House)
On a damp October night, beautiful, young Ashley Cordova is found dead in an abandoned warehouse in lower Manhattan. Her death is ruled a suicide, but veteran investigative journalist Scott McGrath suspects otherwise. As he probes the strange circumstances surrounding her death, McGrath comes face-to-face with the legacy of Ashley's father: cult horror film director Stanislas Cordova. Rumored to be shuttered away in a remote Adirondack estate, Cordova remains an enigma. Though much has been written about his unsettling films, very little is known about the man himself. With the help of two strangers, McGrath is slowly drawn into Cordova's eerie, hypnotic world as he pieces together the answers: What really happened to Ashley? Who is Cordova? And once we face our deepest fears-what lies on the other side?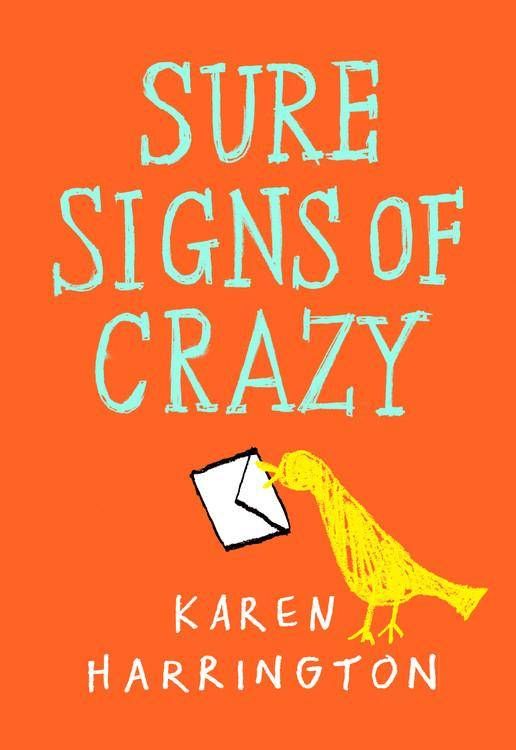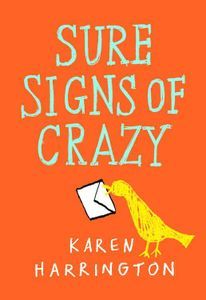 Sure Signs of Crazy by Karen Harrington (Little, Brown Books for Young Readers)
Love can be a trouble word for some people. Crazy is also a trouble word.
I should know.
You've never met anyone exactly like twelve-year-old Sarah Nelson. While most of her friends obsess over Harry Potter, she spends her time writing letters to Atticus Finch. She collects trouble words in her diary. Her best friend is a plant. And she's never known her mother, who left when Sarah was two. Since then, Sarah and her dad have moved from one small Texas town to another, and not one has felt like home. Everything changes when Sarah launches an investigation into her family's Big Secret. She makes unexpected new friends and has her first real crush, and instead of a "typical boring Sarah Nelson summer," this one might just turn out to be extraordinary.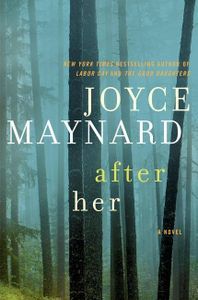 After Her by Joyce Maynard (William Morrow)
It's the summer of 1979, and a dry, hot, northern California school vacation stretches ahead for Rachel and her younger sister Patty-the daughters a larger-than-life, irresistibly handsome and chronically unfaithful detective father who loves to make women happy, and the mother whose heart he broke. Left to their own devices, the inseparable sisters spend their days studying record jackets, concocting elaborate fantasies about the life of the mysterious neighbor who moves in down the street, and playing dangerous games on the mountain that rises up behind their house.When young women start showing up dead on the mountain, the girls' father is charged with finding the man responsible, known as The Sunset Strangler. Seeing her father's life slowly unravel when he fails to stop the murders, Rachel embarks on her most dangerous game yet: setting herself up as bait to catch the killer, with consequences that will destroy her father's career and alter the lives of everyone she loves. It is not until thirty years later that Rachel, who has never given up hope of vindicating her father, finally smokes out the killer, bringing her back to the territory of her childhood, and uncovering a long-buried family secret.
PAPERBACK RELEASES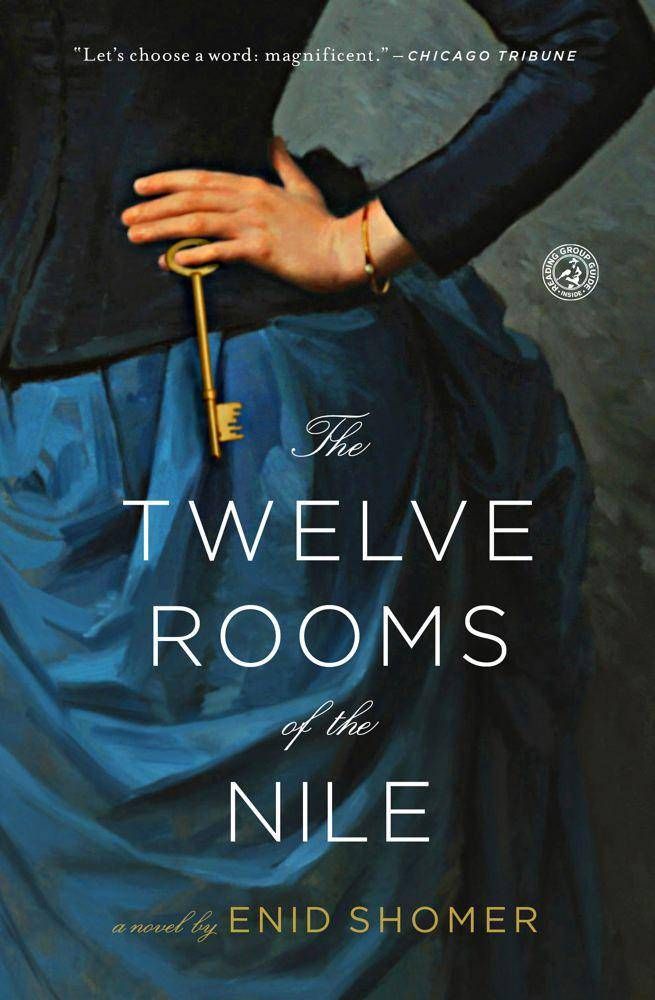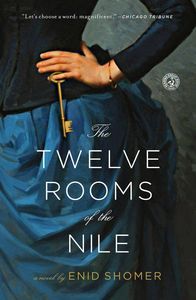 The Twelve Rooms of the Nile by Enid Shomer (Simon & Schuster)
Before she became the nineteenth century's greatest heroine, before he had written a word of Madame Bovary, Florence Nightingale and Gustave Flaubert traveled down the Nile at the same time in 1850. But where history would have these two figures float right by each other, the award-winning writer Enid Shomer brings them together to ignite a passionate friendship that alters both their destinies. Shomer, whose writing The New York Times has praised as "beautifully cadenced, and surprising in its imaginative reach," brings to life the opu­lent tapestry of mid-nineteenth-century Egypt as the unlikely soul mates come together to share their darkest torments and most fervent hopes.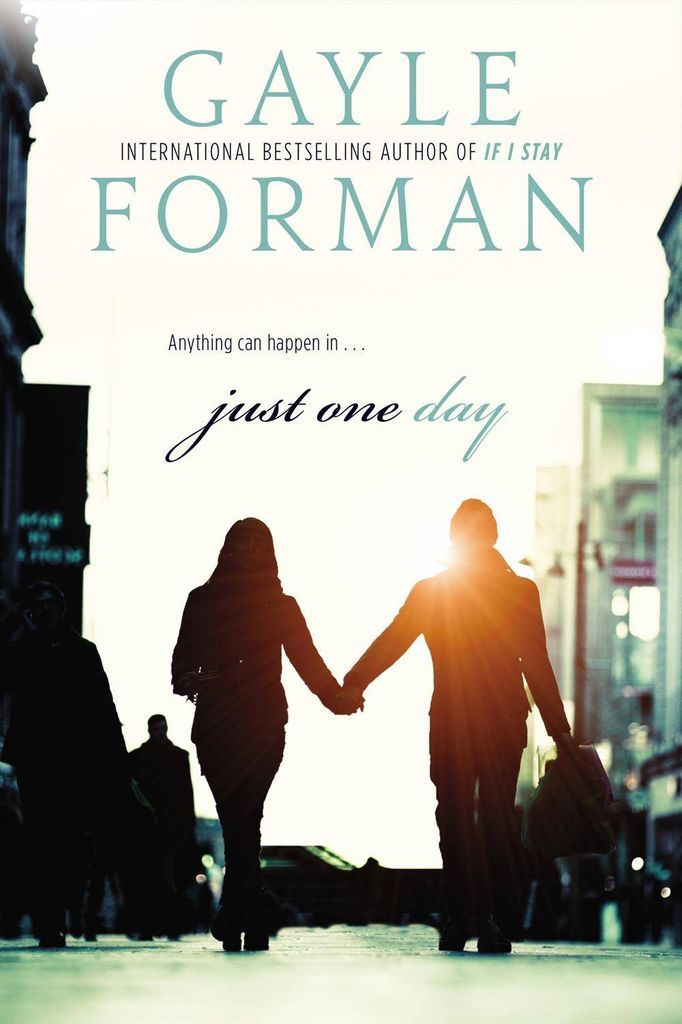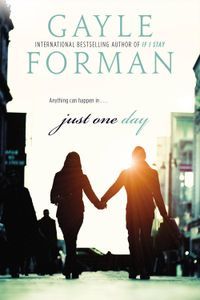 Just One Day by Gayle Forman (Speak)
When sheltered American good girl Allyson first encounters laid-back Dutch actor Willem at an underground performance of Twelfth Night, there's an undeniable spark. So when fate brings them together a second time, Allyson takes an uncharacteristic leap, changes course, and follows Willem to Paris. After just one day together in the City of Light, the spark bursts into a flame…until Allyson wakes up after a whirlwind day shocked to discover that Willem is gone.
A life upended in one day turns into a year of self-discovery as Allyson embarks on a journey to break free from a lifetime of limits in order to find her true passions, and maybe even true love.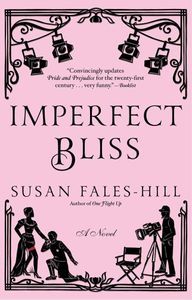 Imperfect Bliss
by Susan Fales-Hill
(Washington Square Press)
Meet the Harcourts of Chevy Chase, Maryland. A respectable middle-class, middle-aged, mixed-race couple, Harold and Forsythia have four eminently marriageable daughters—or so their mother believes. Forsythia named her girls after Windsor royals in the hopes that one day each would find her true prince. But princes are far from the mind of their second-born daughter, Elizabeth (AKA Bliss), who, in the aftermath of a messy divorce, has moved back home and thrown herself into earning her PhD.
All that changes when a Bachelorette-style reality television show called The Virgin takes Bliss's younger sister Diana as its star. Though she fights it at first, Bliss can't help but be drawn into the romantic drama that ensues, forcing her to reconsider everything she thought she knew about love, her family, and herself.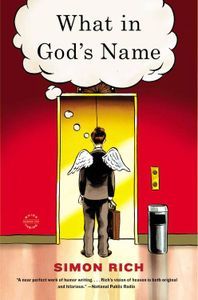 What in God's Name by Simon Rich (Reagan Arthur / Back Bay Books)
Welcome to Heaven, Inc., the grossly mismanaged corporation in the sky. For as long as anyone can remember, the founder and CEO (known in some circles as "God") has been phoning it in. Lately, he's been spending most of his time on the golf course. And when he does show up at work, it's not to resolve wars or end famines, but to Google himself and read what humans have been blogging about him.
When God decides to retire (to pursue his lifelong dream of opening an Asian Fusion restaurant), he also decides to destroy Earth. His employees take the news in stride, except for Craig and Eliza, two underpaid angels in the lowly Department of Miracles. Unlike their boss, Craig and Eliza love their jobs – uncapping city fire hydrants on hot days, revealing lost keys in snow banks – and they refuse to accept that earth is going under. The angels manage to strike a deal with their boss. He'll call off his Armageddon, if they can solve their toughest miracle yet: getting the two most socially awkward humans on the planet to fall in love. With doomsday fast approaching, and the humans ignoring every chance for happiness thrown their way, Craig and Eliza must move heaven and earth to rescue them – and the rest of us, too.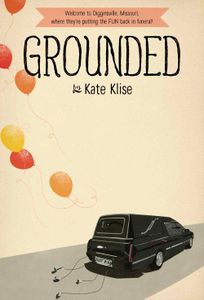 Grounded by Kate Klise (Square Fish)
After her brother, sister, and father die in a plane crash, Daralynn Oakland receives 237 dolls from well-wishers, resulting in her nickname: Dolly. But dolls are little comfort to a twelve-year-old girl whose world is rocked by the dramatic changes in her life, including her angry, grieving mother's new job as a hairstylist at the local funeral home. Dolly gets a job, too, where she accidentally invents a fashionable new haircut. But her real work begins when a crematorium comes to town, and someone has to save a dying business, solve a burning mystery, and resuscitate the broken hearts in Digginsville, Missouri, population 402.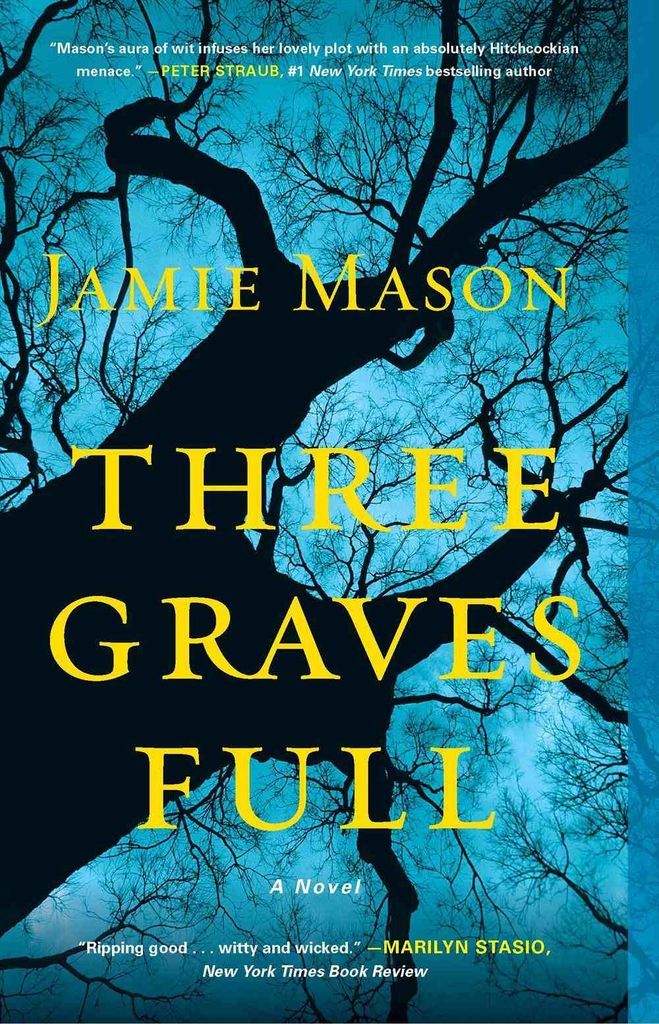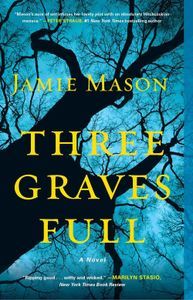 Three Graves Full
by Jamie Mason
(Gallery Books)
There is very little peace for a man with a body buried in his backyard. But it could always be worse. More than a year ago, mild-mannered Jason Getty killed a man he wished he'd never met. Then he planted the problem a little too close to home. But just as he's learning to live with the real­ity of what he's done, police unearth two bodies on his property-neither of which is the one Jason buried. . . .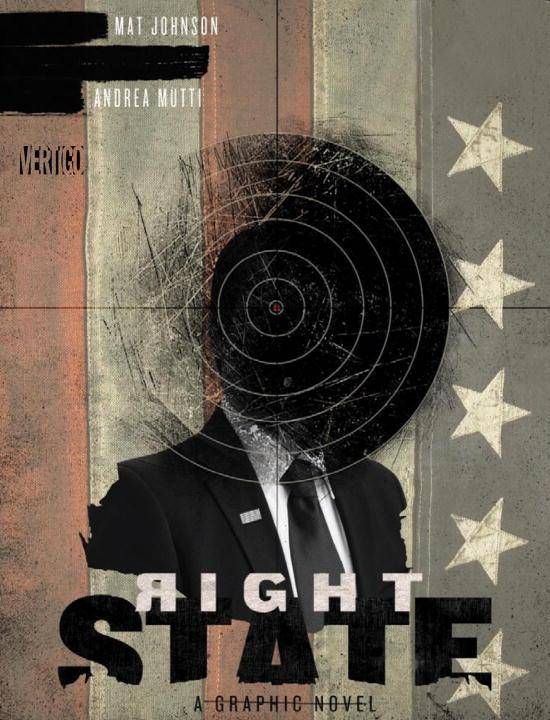 Right State by Mat Johnson, Andrea Mutti
(Vertigo)
In the week leading up to a major campaign speech, the Secret Service discovers that an extremist militia group is plotting to assassinate America's second African American President. The best chance to advert this crisis is to infiltrate the group using an ex-Special Forces war hero turned conservative media pundit named Ted Akers. While Aker's politics make him a hero to the right-wing fringe and no friend to the current Administration, he takes the assignment and what follows is an adrenaline fueled race against time to stop a President from dying and a country from being ripped apart.
____________________________
Sign up for our newsletter to have the best of Book Riot delivered straight to your inbox every two weeks. No spam. We promise.
To keep up with Book Riot on a daily basis, follow us on Twitter, like us on Facebook, and subscribe to the Book Riot podcast in iTunes or via RSS. So much bookish goodness–all day, every day.