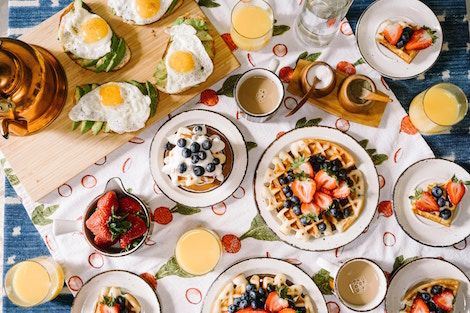 This content contains affiliate links. When you buy through these links, we may earn an affiliate commission.
I like my books with a hot cup of tea, or a brownie, or while feeding my son dinner, or alongside a plate of chicken biryani…you get the idea. I can marry the act of eating and reading quite well when given the opportunity. And I get just as excited over exquisite passages about food—the kind of descriptions that don't just leave you hungry, they make you crave the emotions that accompany those gastronomical excerpts. Why do passages about food make such an impact? For me at least, it isn't only about a great culinary extravaganza. Rather, the impact relies upon cultural recognition and connection. The more I find myself in the food, the more likely I'm going to desire it and all the feelings packed into that scene.
This need for connection stems from my South Asian American identity. As a child of Pakistani immigrants, I grew up as familiar with gulab jamuns as with cakes. I craved aloo gobi as much as corn on the cob, samosas as much as pizza. Add to that my Muslim identity—which opens my world very comfortably up to the cuisines across other Muslim heritages—and you'll find that Persian food, Islamic Chinese meals, and Middle Eastern dishes are just as prevalent. These foods make me feel at home, and to find them in literature means I've found a bit of myself. I feel a kinship with the protagonist, the author, or even other readers. It always comes down to identification, doesn't it? And some reads have identified so strongly that I still get hungry just thinking about them.
Sweet Tooth Satisfied in Children's Books
Before this radical notion of "diverse literature" became a mainstay, I was a kid who had no idea she wanted to find herself in her reading. I simply read whatever came my way, including, inevitably, The Lion, the Witch, and the Wardrobe by C.S. Lewis. There I had my first taste of recognition, in the sweet treat the White Witch gives Edmund when they first meet. Turkish delights! I've come to learn that most people don't even like this rare gem, but I've always reveled in the soft texture and aromatic eruption in each bite. So I enjoyed seeing it make such an important appearance in such a popular book. Granted, it marked the initial fall of Edmund to his greed and gluttony, but I could relate to that craving.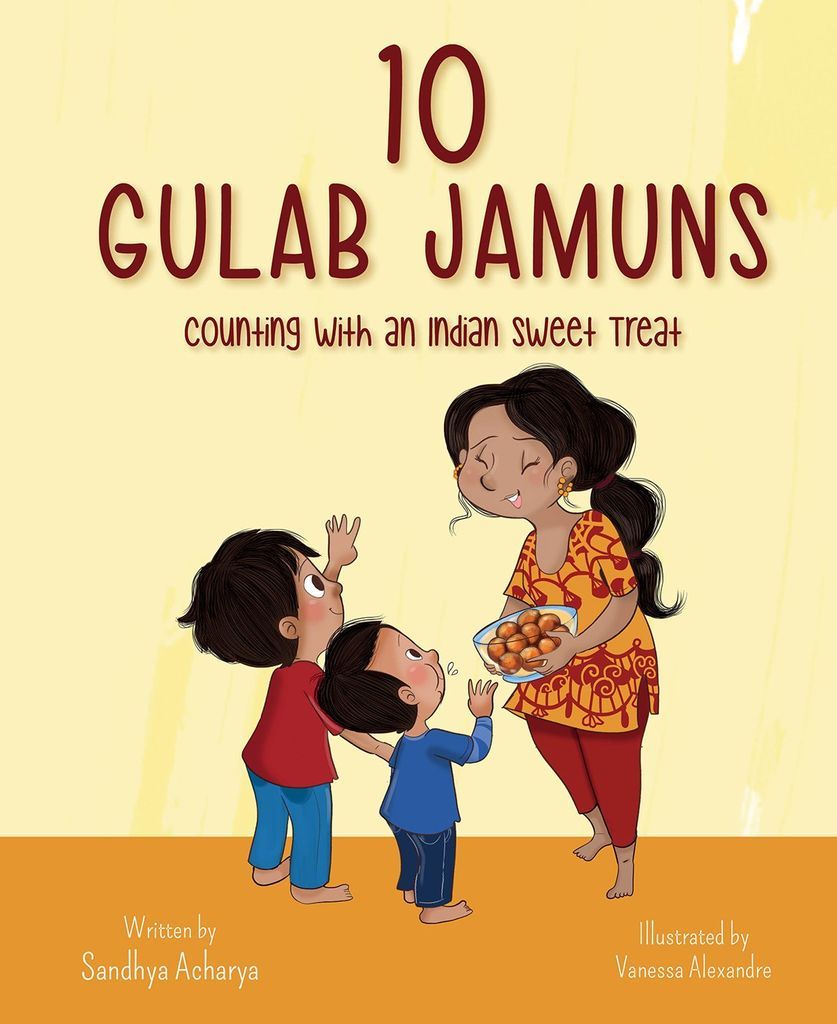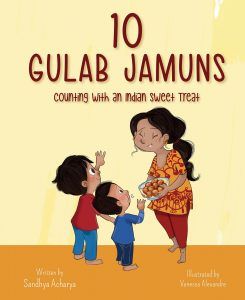 We don't have to look far to find our own cultures represented in literature anymore. Recently, I've been reading 10 Gulab Jamuns, written by Sandhya Acharya and illustrated by Vanessa Alexandre, to my son. He's too young to know the scrumptious syrupy sweet South Asian dessert, but I swear we both end the book salivating (ok fine, just me). It doesn't help that the book includes a recipe, so eventually I will be rolling out my own gulab jamuns. For someone whose favorite Pakistani dessert has always been these sweet balls of fried dough soaked in sugar syrup (I just clogged an artery writing that), reading about them with my son is extra sweet.
(I'm looking forward to reading other picture books too, like Hot, Hot Roti for Dada-Ji written by F. Zia and illustrated by Ken Min.)
Savoring Sublime Spreads in MIddle Grade Literature
I have been reading one author whose middle grade books nearly bring me to tears. When I read a food passage, I'm weeping with joy. Tahereh Mafi is renowned for her young adult series beginning with Shatter Me. However, I'm besotted with her middle grade novels Furthermore and Whichwood. It's the latter that really won me over, because it relies heavily on Iranian and Muslim identity and imagery. She even pulls in the beloved poet Rumi with loving familiarity. But the brief passages centered on food elevate my heart and my stomach to the heavens, no simple feat considering the book involves preparing dead bodies for the afterlife, ghosts, and zombies.
Her food writing feels so recognizable that I am immediately swept into the emotional tides of Laylee, the young girl protagonist. Mafi writes how Laylee is overcome by ecstasy at the sight of "tins of buttery pistachio brittle; slim strips of chewy, rose-petal nougat; and clear mason jars packed with pomegranate seeds…she jumped to her feet as she uncovered the dishes of warm, creamy halva with their flourishes of cinnamon; she very nearly lost her mind over the boxes of cakes, fresh cream puffs, and Persian baklava. She'd already been fighting back tears when Benyamin pointed out that she'd yet to see the bowls of slippery glass noodles (sweetened with rosewater) and the large tubs of saffron ice cream." The unabashed joy Laylee experiences makes it a divine experience for me.
In contrast, the gluttony of food descriptions in Roald Dahl's writing, such as in Matilda come to mind. The experience of food can be deliberately horrific (like Miss Trunchbull forcing Bruce Bogtrotter to gorge on chocolate cake). But food is a sublime feature in Mafi's story, uniting and welcoming friends into the fold. Food is the best part of culture we can share, so it makes sense it plays that role here, and that it makes me so hungry in doing so.
Some Other Delectable Reads
Of course it doesn't only have to be familiar cultural foods that make my mouth water. When I read Tripmaster Monkey by Maxine Hong Kingston in college, I was ready to do a culinary tour of all the dim sum places across the Bay Area. I knew next to nothing about dim sum at the time, mind you. Also, I was eating rolls of bread drizzled with honey for weeks after reading The Mists of Avalon by Marian Zimmer Bradley. I have a hard time thinking about that book without craving sweet rolls, if I'm honest. In all of these instances, food reaches out to pull us into the culture and comfort zone of the characters. When that comfort zone crosses into my own threshold, that's when the virtual gastronomic experience becomes ambrosial.