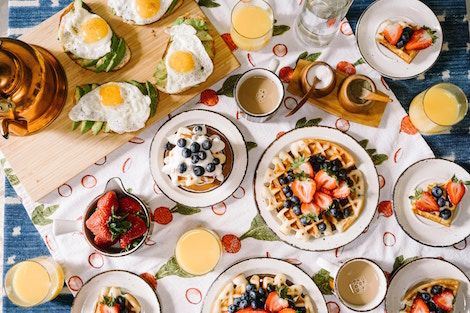 This content contains affiliate links. When you buy through these links, we may earn an affiliate commission.
There's a strong connection in my mind between books and food. Perhaps it's because I've seen both as a comfort and also as a source of excitement and experimentation. Reading a new book or a new genre can be as fulfilling and satisfying for your mind as trying a new dish can be for your stomach.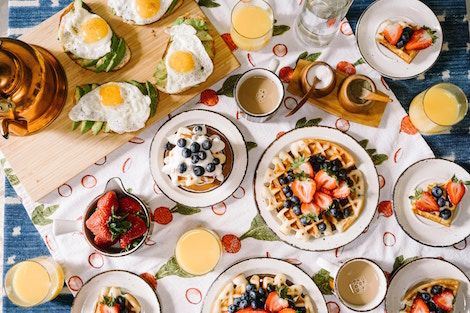 Some books lend themselves particularly well to foody accompaniments. Whenever I'm reading a country-house murder, I always find myself wanting cake or scones, or perhaps a deadly cocktail to sip while I turn the pages. I'll always have time for an author who devotes time and word count to loving descriptions of food. Luckily, my favourite genres (fantasy and children's literature) are happy to oblige. Here's a buffet of fiction with foody connections that I've savoured over the years.
Books with food to make your mouth water
I'm a huge fan of food as a focal point for characters – something that fleshes them out and shows how they fit into the world around them. In C.B. Lee's Not Your Sidekick, one of the first things the heroine Jess does is buy bánh mì from her local shop, Nha Trang Bánh Mì. Jess, who has Vietnamese and Chinese heritage, recognises many of the languages spoken around her, but can't speak them well enough herself to escape a pointed look from the owner. Her heritage is an important part of her life, but she doesn't always feel like she fits – something that carries over into the rest of her journey. If you live near your own version of Jess's sandwich shop, then get yourself some takeaway to enjoy with your copy of Not Your Sidekick.
As Jess's quest for bánh mì suggests, food can tell us a lot about a character – sometimes literally. Joanne Harris's Blackberry Wine is narrated by a bottle of wine belonging to the hero. The wine knows all the details of the hero's life, and watches him with a good-natured indulgence – no judgement, just acceptance. In this story, food is deliberately there as a comfort and a guide. The descriptions of rustic French cuisine that the blackberry wine invokes throughout the story will make any reader hungry, so dig out some soft cheese, fresh bread, and your favourite kind of wine, and tuck in.
Books to take to the kitchen
Sometimes, the real world just doesn't provide the right food to accompany a story. There are so many fictional meals that I've wanted to recreate. Weirdly high on the list is the turnip n' tater n' beetroot pie so beloved by the moles in Brian Jacques' Redwall books, but I've also had the urge to recreate the honey wine and orange punch from Malinda Lo's Ash, or the cauldron cakes from Harry Potter (although sadly, I don't have a cauldron to make them in).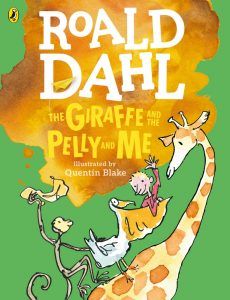 There's one writer in particular whose recipes I've always wanted to make a reality – Roald Dahl. So many of his stories involve made-up sweets and candy that sound completely delicious and utterly impossible. In The Giraffe and the Pelly and Me, we get to read about Stickjaw (which glues your teeth together), and Pishlets (which make you sing), and even Scarlet Scorchdroppers, which (apparently) make you feel 'as warm as toast even if you're standing stark naked at the North Pole in midwinter'. I'm thinking that chilli chocolate might help with that last one…
If you're inspired to cook, but not an expert, have a look at 6 Cookbooks to Turn Beginner Cooks into Kitchen Wizards. For a broader look at food, read 8 Non-Cookbook Food Books to Read This Summer.