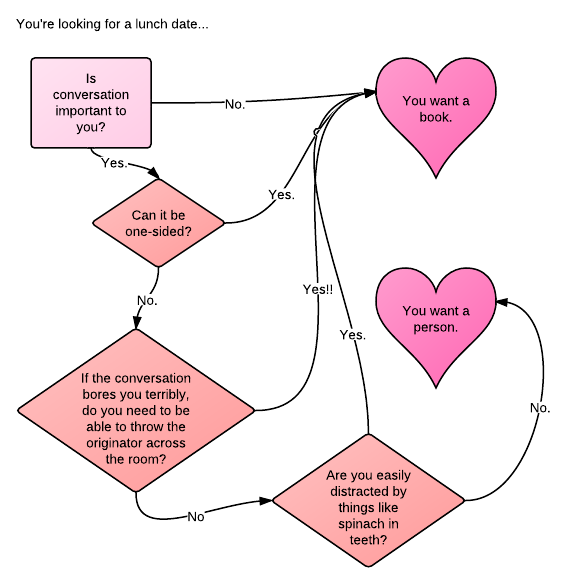 Humor
Flowchart Friday: Valentine's Day Edition
It's the Friday before Valentine's Day, and if that has you a little down in the dumps pondering your romantic situation, you might be thinking about heading out on the prowl this weekend to find someone to fill that Hallmark-shaped hole that hours of advertisements has drilled into your heart. (We're not talking about me, Dear Reader. People with flowchart skills are a hot commodity.) But what if you already have a life partner who is loving, true, and everything you need to be happy? What if that partner isn't a person at all?
No, I'm not getting kinky.
Do you really need a person to be your Valentine, or might a book be a better companion? It all depends on what you're looking for. In this edition of Flowchart Friday we tackle a moments-old question: the romantic partner, or the compelling read?
Are you looking for a lunch date?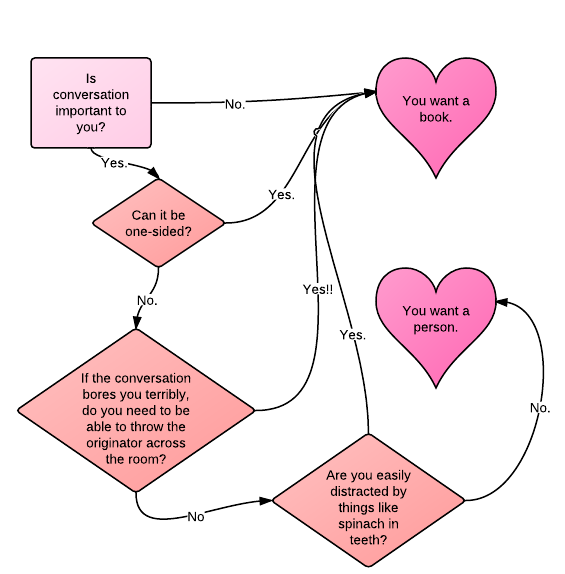 How about some company in the dark of night?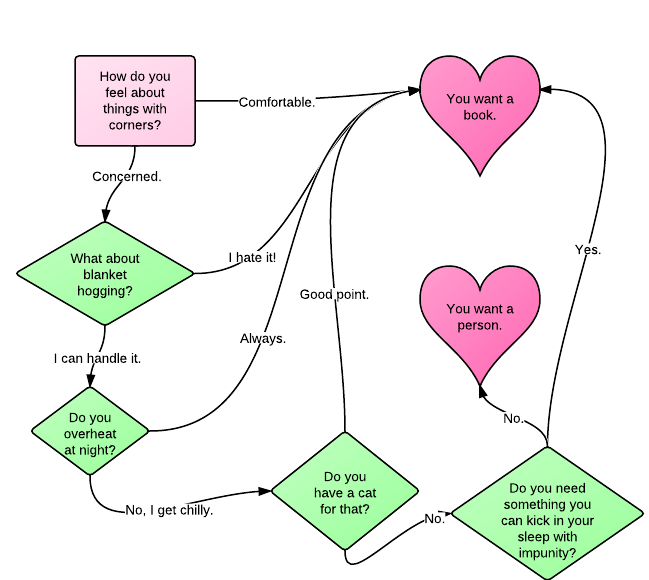 Or maybe you're just in search of some good-looking arm candy?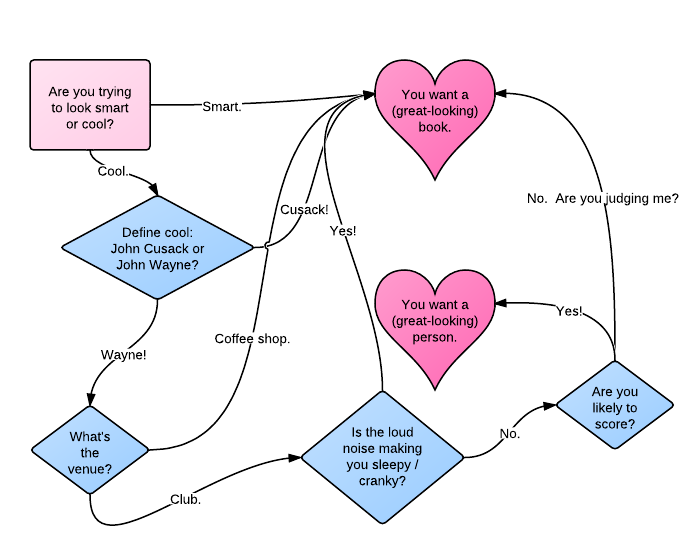 So take it from us at BookRiot — almost all roads lead to reading. Unless you're trying to pick up. And even sometimes then.