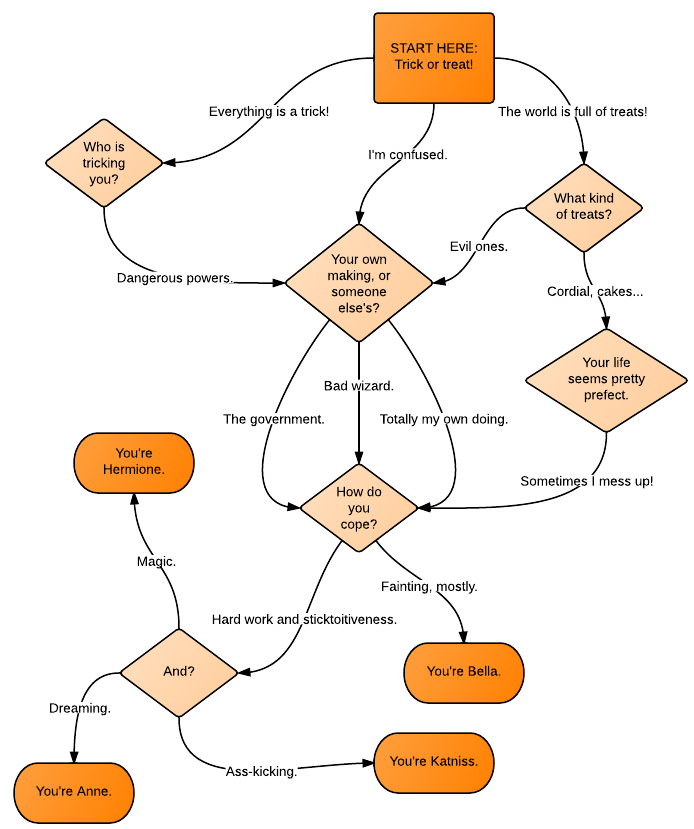 Humor
Flowchart Feature: Halloween Heroines!
Haven't had a flowchart in a while, huh? How about this: how would our original four flowchart heroines respond to the simple question, "Trick or Treat?" So let's see if we can figure out from that question which heroine is it responding: Anne (from Green Gables), Bella (from Twilight), Katniss (from Hunger Games), or Hermione (from Harry Potter).
I hope I would respond with sticktoitiveness, ass-kicking, and dreaming.