Humor
Best of Book Riot: What Would "Insert YA Heroine Here" Do?
Today is Book Riot's half-birthday–that's right, we're six months old today. To celebrate, we're running our ten most popular posts today. Hope you enjoy and thanks for reading Book Riot! This post originally ran on Janurary 20, 2011.
____________________________
Sometimes, when faced with difficult real life situations, I find myself wondering how my favourite young adult heroines would feel and act in a similar context. I mean, the fact is that lots of them don't really have to deal with these sorts of problems very often, which got my brain a-clickin'. How would our heroines deal with banal, everyday things like an annoying coworker or a website that won't align properly or a car alarm going off? Or, in the flowcharts that follow, how would they cope with having to pay the rent?
Like, maybe Katniss from Hunger Games?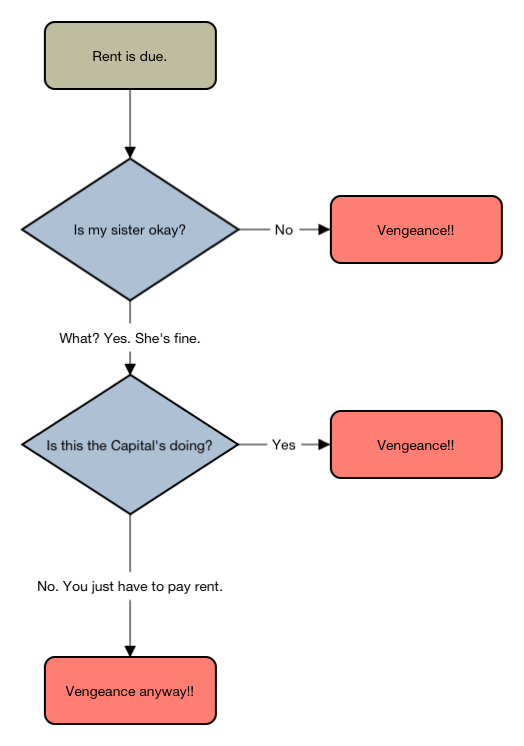 Or Anne from Anne of Green Gables?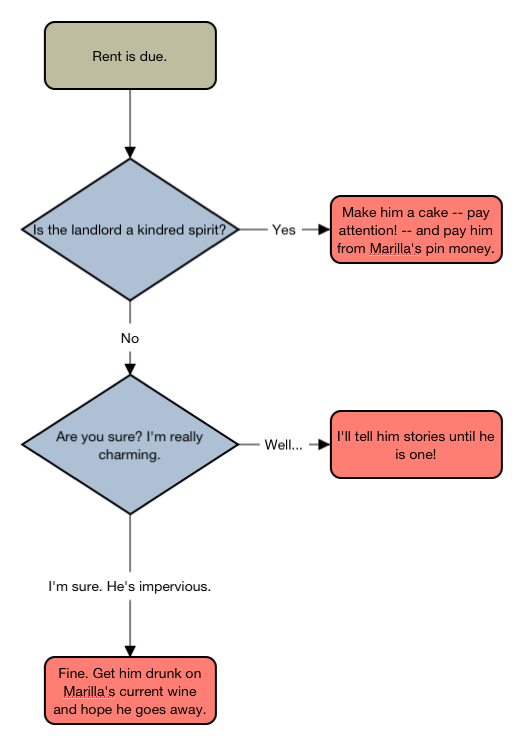 Or Hermione from Harry Potter?
Or even Bella, from Twilight?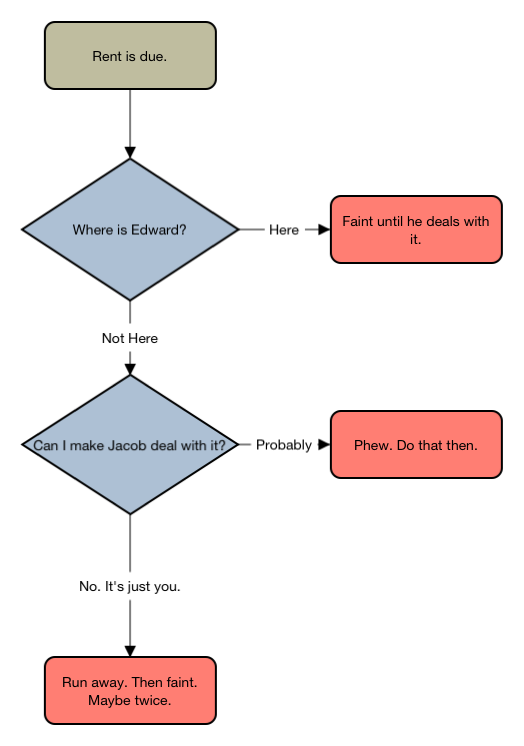 ____________________________