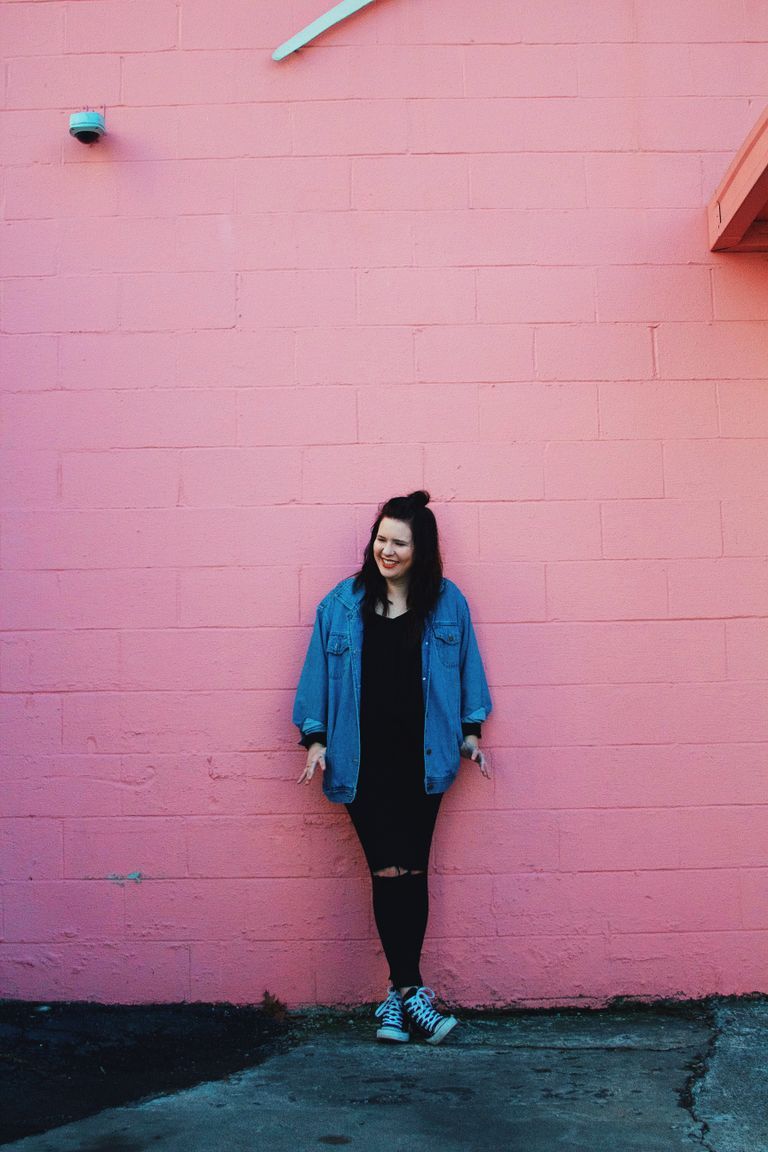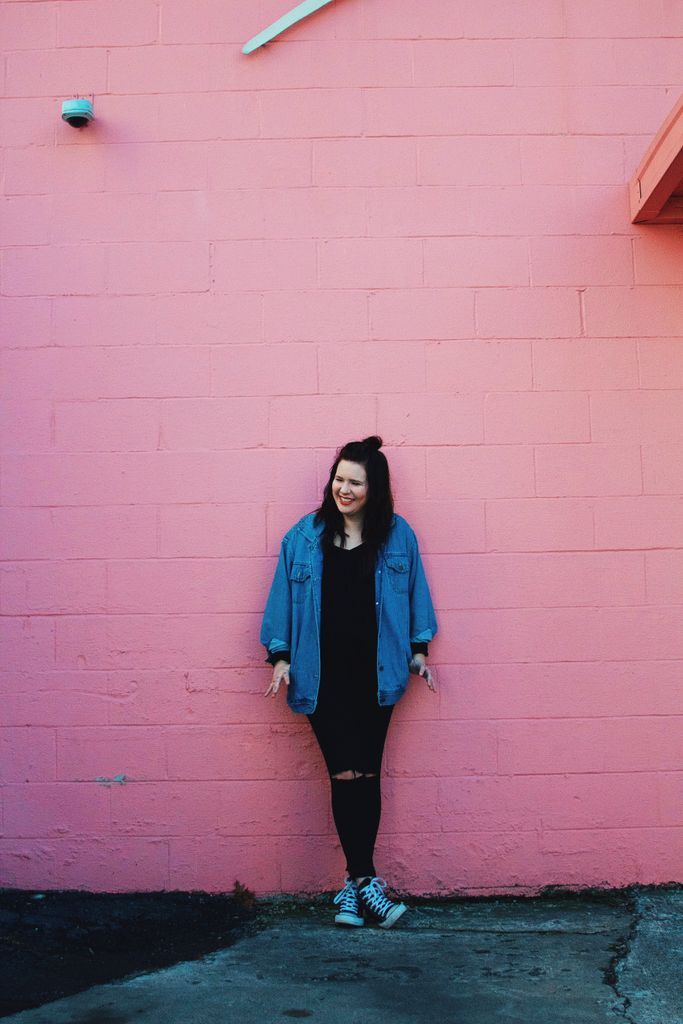 This content contains affiliate links. When you buy through these links, we may earn an affiliate commission.
It's that time of year again, when everybody starts talking about "beach bodies" and "swimsuit bodies" and ughhh. In the words of self-proclaimed fat girl Willowdean "Dumplin'" Dickson:
"There's something about swimsuits that make you think you've got to earn the right to wear them. And that's wrong. Really, the criteria is simple. Do you have a body? Put a swimsuit on it."
So let's celebrate some summertime body positivity with these 5 fat-positive YA novels featuring unapologetic fat girls!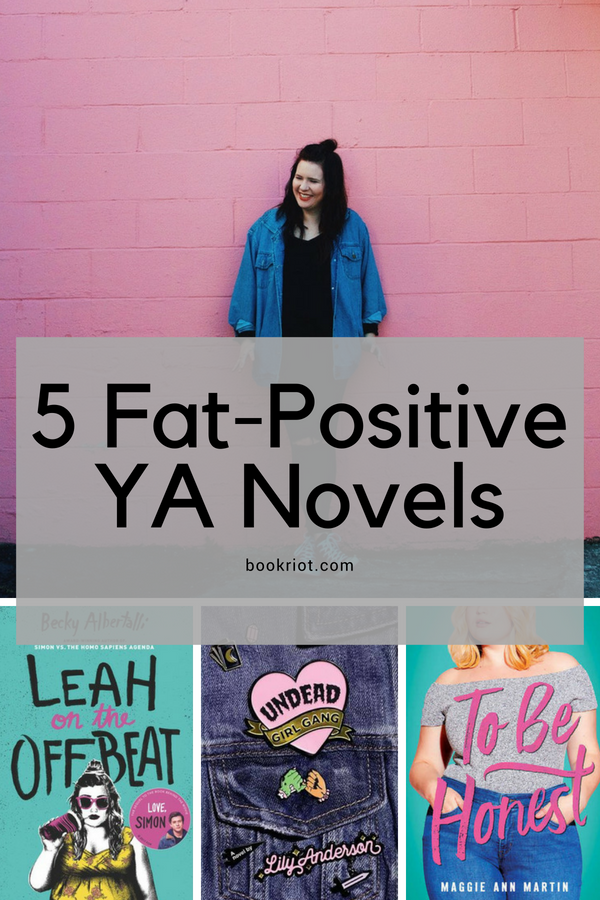 Puddin' by Julie Murphy
A sort-of companion to Murphy's other body-positive YA novel, Dumplin', Puddin' tells the story of Millie Michalchuk and Callie Reyes, the unlikeliest of friends. Millie has attended fat camp every summer since pretty much forever—but this summer, she has other plans. Chief among them? Loving the body that she has and finally kissing Malik, her uber-cute crush. Callie is the soon-to-be dance team captain with the popular boyfriend. She feels out of place as the only brown girl in her very blonde family, and despite being popular, struggles to make any girl friends. But when circumstances bring Millie and Callie together one semester, they surprise everyone (not least of all themselves) by discovering they have a lot more in common than it might seem.
I love a good book about female friendship—particularly unlikely ones.
Abby Ives has always felt like she played the supporting role in the movie of her best friend's life—and she's okay with that. But this summer is going to be her summer. She's going to get the internship of her dreams at her favorite plus-sized boutique, focus on her fashion blog, and finally take the first steps toward her future career in the fashion industry. But what she doesn't expect is to have to share the internship with another girl. A girl who…is actually turning out to be pretty cool. Also unexpected? Becoming friends with a total lacrosse bro as they go on a quest to find the best burgers in L.A. As Abby and fellow intern Jordi grow closer and their friendship turns into something more, the question of which intern will land their dream job hangs over them. But this summer, Abby's determined to take the leading role in her own life. And if that means somehow getting both the girl and the job of her dreams, then she's going to find some way to make it happen.
In addition to showcasing a really sweet romance, I love seeing a fat girl obsessed with fashion in a novel that doesn't skim over the issues inherent in the fashion industry (especially for plus-sized people) and also shows how people can be both confident and insecure about themselves at the same time, without one diminishing the other.
If you read Simon Vs. the Homo Sapien's Agenda you might be familiar with Leah as Simon Spier's best friend. But she's a whole lot more than that, and in this book, we finally get to read her story.
Leah is a lot of things: fat, Slytherin, grumpy, a drummer, and also bi. The only catch is, despite the fact that her best friend is gay…she isn't really out. Which would be fine if she could just like the lovable doofus who has a crush on her. Instead she has to be kind of in love with one of her former best friends—who suddenly seems to be interested in hanging out with her again. It's inconvenient to say the least. Not to mention, her friend group seems to be fracturing during senior year and she has a nasty habit of self-sabotaging. But if Leah can learn to let good things into her life she might just have a senior year to remember and maybe, just maybe, get the girl.
Mila is a fat, Latina witch with a whole lot of snark and a dead best friend—but she's about to change one of those things. Armed with a mysterious grimoire and a bunch of weird spell ingredients, she's about to bring her best friend back from the dead. Unfortunately, her dead best friend comes back with the two recently deceased school bullies who have been tormenting Mila and Riley for years. But there are bigger issues at hand, like Mila's crush on Riley's brother Xander, the fact that Riley doesn't seem all that happy to be back, and, oh yeah, the little fact that the girls' murderer is still on the loose.
What's worse than leaving her older sister and best friend behind at college? Being home alone with her newly diet-obsessed mother, for a start. Ever since Savvy's mother went on Shake the Weight, a weight loss reality show, she's been obsessed with healthy living—or at least, her definition of it. But Savvy isn't so sure. As she worries about her mom and weathers her increasingly targeted comments and erratic behavior, she also tries to balance homework, the school newspaper, and her growing crush on George, her best friend's cousin who she's tutoring in math. It seems like George might like her, too…as long as Savvy's mother doesn't scare him off. And if the two of them can ever admit how they actually feel about each other.
This is a super sweet novel that's surprisingly lighthearted despite some of the pretty serious issues dealt with throughout (eating disorders, living with anxiety, complicated family dynamics, etc.). Still, definitely worth noting—especially in a post about fat-positive books—that this book in addition to dealing with disordered eating, also has several instances of fat shaming and body negativity. Savvy is unerringly body positive (with some occasional moments of insecurity, just like anyone). But those comments are still directed at her and could be upsetting. Fair warning.
To Be Honest comes out on August 21, 2018 from Swoon Reads.
Looking for even more wonderful body positivity this summer? Check out these fat-positive books to help with your self-loving resolutions, children's and YA books featuring body positivity, 9 romances featuring fat heroines, some thoughts about fat phobia in YA literature, and 5 fat-positive queer YA books.