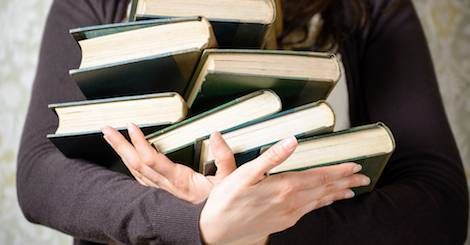 LGBTQ
5 Fat-Positive Queer YA Books
This content contains affiliate links. When you buy through these links, we may earn an affiliate commission.
Representation of fat people in YA has tended to be pretty dismal. As Kelly wrote last year, too often fat characters are portrayed as people "who have to overcome their weight in order to be seen as worthwhile or able to achieve their dreams, whatever they may be." Happily, more YA novels with complex, fat characters have been coming out; pun intended, because now there are enough that I've been able to make this list of fat-positive YA that also has positive queer representation. Only one of these fat-positive queer YA books has a queer, fat main character (please, authors and publishers, we need more!) but all of these are solid both in terms of fat and queer representation.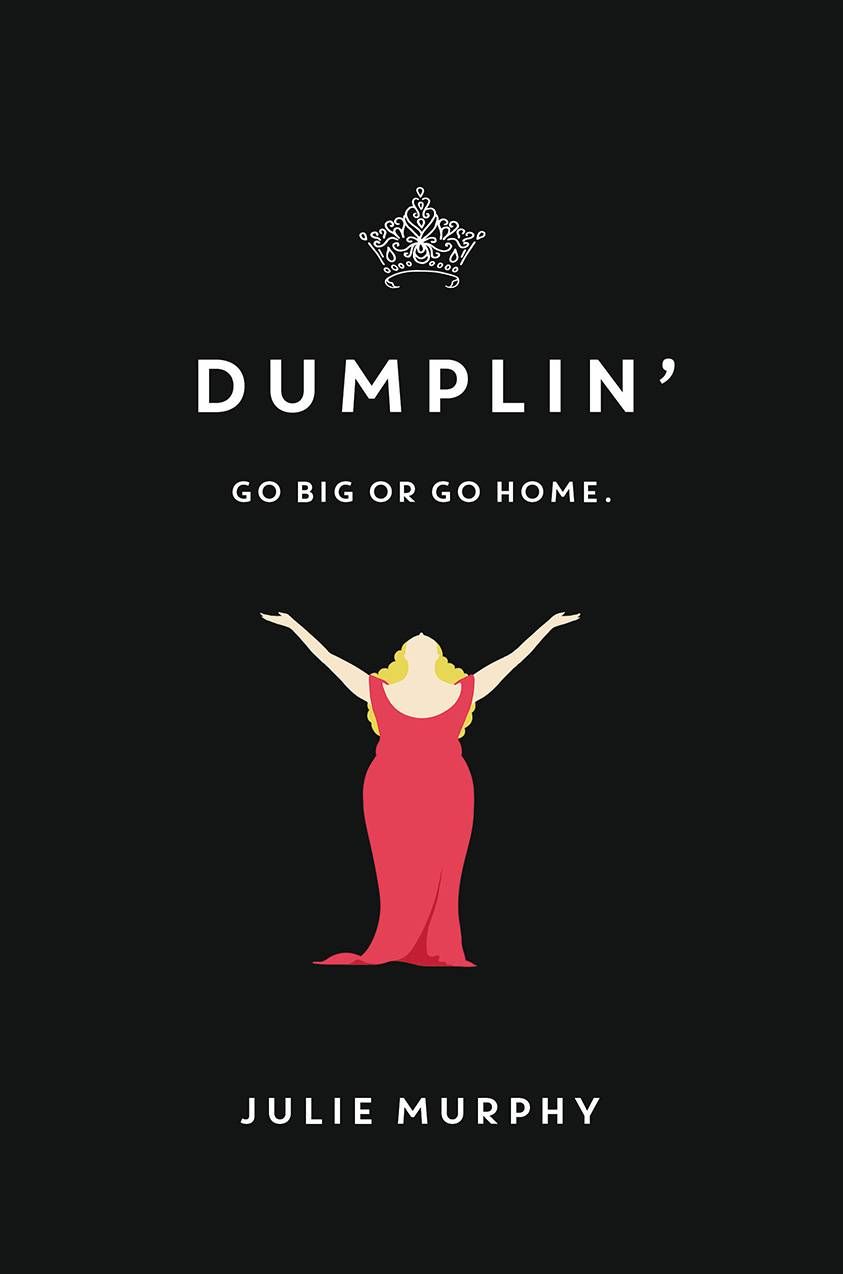 Dumplin' by Julie Murphy is about a "self-proclaimed fat girl Willowdean Dickson (dubbed Dumplin' by her former beauty queen mom) [who] has always been at home in her own skin." This is a YA book where the fat girl gets to be hilarious, have relationships, be beautiful, and deal with obstacles other than her weight, like pulling off doing the most horrifying thing she can think up: running in a beauty pageant. Throw in some Dolly Parton and you have perhaps the perfect YA. The queer bit? Starring (loudly) on the sidelines are Willowdean's aunt's drag queen friends.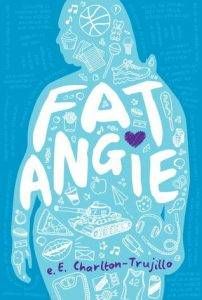 Fat Angie by E.E. Charlton Trujillo is one of the very few (the only?) YA novels out there with a positively portrayed fat, queer main character! This "darkly comic anti-romantic romance" was nominated for a Lambda Literary award and won a Stonewall book award. Fat Angie does deal with Angie being bullied at school because of her weight, but it addresses a lot of other stuff too: the Iraq war (Angie's sister was captured there and is missing) and, most notably, queer romance, which arrives for Angie in the form of KC Romance, the new girl at school who can see Angie for who she really is.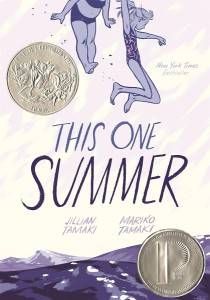 This One Summer by Jillian and Mariko Tamaki is a delicate, beautiful, troubling coming-of-age graphic novel about two best friends in that liminal summertime space between school years and between being a kid and a teenager. Windy, the fat girl, is having trouble understanding why Rose's priorities have changed so much since last summer, especially why Rose is so interested in boys. It's fairly subtle in the novel itself, but the Tamaki cousins have indicated that Windy is a baby dyke character. As the illustration below shows, her body is thoroughly celebrated.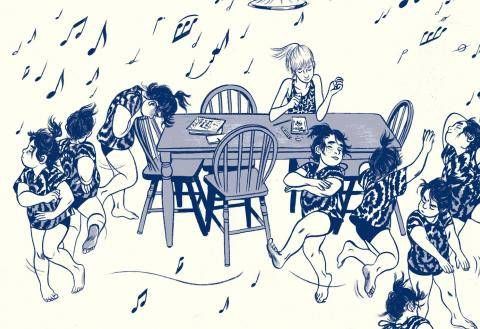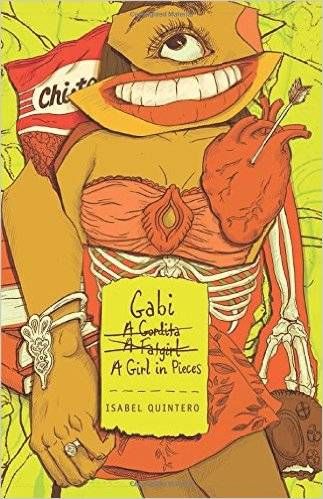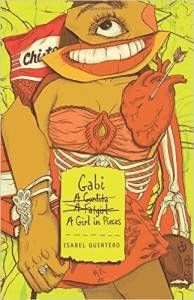 Gabi, A Girl in Pieces by Isabel Quintero follows teen poet Gabi as she deals with all the intersectional crap high school can throw at a Mexican-American teen girl: a father losing a battle with addiction, her friend's date rape and pregnancy, her guy friend's coming out, and her own first romantic/sexual relationships. Of course, there's also her body, and as the novel progresses so does Gabi's growing acceptance and love for her fat body. Alongside this personal growth is Gabi's journey as a poet, the book including snippets of her poems and spoken word.
Nimona by Noelle Stevenson is, refreshingly, about a woman who's fat where her size is never even mentioned, except that it's there plain as day because this is a graphic novel and Nimona's the main character. What's even more amazing is that Nimona is a shape-shifter, so she could especially look however the hell she wants; a fat body is what she chooses. On top of gifting us with a young woman protagonist who's hilarious, powerful, and bad-ass, this book also has an adorable gay relationship between the villain Nimona works for who isn't really evil and his supposed knight adversary.