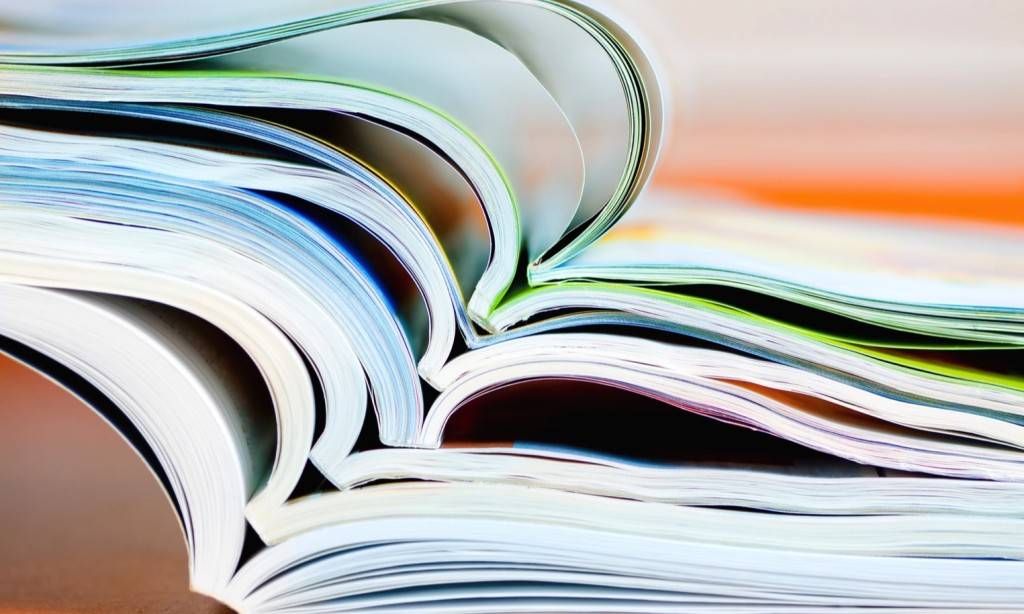 If San Diego Comic Con sometimes feels like it is not really about comics anymore, it still hosts the annual Eisner Awards ceremony honoring the best of comics. Let's have a look at the results of the 27th ceremony that took place on Friday.
First, a wave of awards in the Little Nemo family. IDW's Little Nemo: Return to Slumberland by Eric Shanower & Gabriel Rodriguez wins for Best Limited Series. Locust Moon's Little Nemo: Dream Another Dream wins Best Anthology (Josh O'Neill, Andrew Carl, & Chris Stevens) and Best Publication Design (Jim Rugg) while Winsor McCay's Complete Little Nemo wins Best Archival Collection (edited by Alexander Braun and published by Taschen).
Lumberjanes claimed two awards on Friday. The title not only took home Best Publication for Teens, but also Best New Series. And an informal, not representative sample of my friends were really expecting The Wicked + The Divine or Ms. Marvel for that latter one. So hearty congratulations to Brooke Allen, Grace Ellis, Noelle Stevenson, and Shannon Watters and thank you for giving us a fantastic cast of ladies and their wonderful adventures.
If you complete the Nemo and Lumberjanes wins with Gene Luen Yang's award for Best Writer (Avatar: The Last Airbender, The Shadow Hero), Raina Telgemeier's award for Best Writer/Artist (Sisters) and Mariko & Jillian Tamaki's Eisner for Best Graphic Album (This One Summer), a trend of all age comics winning beyond their dedicated categories is pretty clear.
Another interesting trend is the absence of a direct win for Marvel or DC. Darwyn Cooke won his 13th Eisner, this time as Best Cover Artist for his month of DC variant covers. And J. H. Williams III won Best Painter/Multimedia Artist (interior art) for The Sandman: Overture. But none of the books by the Big Two won any award.
Next, the Saga continues for Saga
awarded Best Continuing Series while Fiona Staples also winning Best Penciller/Inker. Brian K. Vaughan made another trip to the podium for Best Digital/Web Comic for his project with Marcos Martin: The Private Eye.
One last name appearing multiple times on the list of winners: Emily Carroll as Best Graphic Album—Reprint (Through the Woods) and Best Short Story (When the Darkness Presses). If you have never read an Emily Caroll horror story, do yourself a favor and start here: When the Darkness Presses
Finally, finding a cool local comic book store can be such an important part of the comics fan experience. So one of the awards that won't make the headlines still needs a shout out. The Eisner Retailer Award went to Packrat Comics in Hilliard, Ohio.
Complete list of Winners
Best Short Story: When the Darkness Presses by Emily Carroll
Best Single Issue (or One-Shot): Beasts of Burden: Hunters and Gatherers by Evan Dorkin & Jill Thompson (Dark Horse)
Best Continuing Series: Saga by Brian K. Vaughan & Fiona Staples (Image)
Best Limited Series: Little Nemo: Return to Slumberland by Eric Shanower & Gabriel Rodriguez (IDW)
Best New Series: Lumberjanes by Shannon Watters, Grace Ellis, Noelle Stevenson, & Brooke A. Allen (BOOM! Box)
Best Publication for Early Readers (up to age 7): The Zoo Box by Ariel Cohn & Aron Nels Steinke (First Second)
Best Publication for Kids (ages 8-12): El Deafo by Cece Bell (Amulet/Abrams)
Best Publication for Teens (ages 13-17): Lumberjanes by Shannon Watters, Grace Ellis, Noelle Stevenson, & Brooke A. Allen (BOOM! Box)
Best Humor Publication: The Complete Cul de Sac by Richard Thompson (Andrews McMeel)
Best Digital/Web Comic: The Private Eye by Brian K. Vaughan & Marcos Martin
Best Anthology: Little Nemo: Dream Another Dream edited by Josh O'Neill, Andrew Carl, & Chris Stevens (Locust Moon)
Best Reality-Based Work: Hip Hop Family Tree, vol. 2 by Ed Piskor (Fantagraphics)
Best Graphic Album—New: This One Summer by Mariko Tamaki & Jillian Tamaki (First Second)
Best Graphic Album—Reprint: Through the Woods by Emily Carroll (McElderry Books)
Best Archival Collection/Project—Strips (at least 20 years old): Winsor McCay's Complete Little Nemo edited by Alexander Braun (Taschen)
Best Archival Collection/Project—Comic Books (at least 20 Years Old): Steranko Nick Fury Agent of S.H.I.E.L.D. Artist's Edition edited by Scott Dunbier (IDW)
Best U.S. Edition of International Material: Blacksad: Amarillo by Juan Díaz Canales & Juanjo Guarnido (Dark Horse)
Best U.S. Edition of International Material—Asia: Showa 1939–1944 and Showa 1944–1953: A History of Japan by Shigeru Mizuki (Drawn & Quarterly)
Best Writer: Gene Luen Yang, Avatar: The Last Airbender (Dark Horse); The Shadow Hero (First Second)
Best Writer/Artist: Raina Telgemeier, Sisters (Graphix/Scholastic)
Best Penciller/Inker: Fiona Staples, Saga (Image)
Best Painter/Multimedia Artist (interior art): J. H. Williams III, The Sandman: Overture (Vertigo/DC)
Best Cover Artist: Darwyn Cooke, DC Comics Darwyn Cooke Month Variant Covers (DC)
Best Coloring: Dave Stewart, Hellboy in Hell, BPRD, Abe Sapien, Baltimore, Lobster Johnson, Witchfinder, Shaolin Cowboy, Aliens: Fire and Stone, DHP (Dark Horse)
Best Lettering: Stan Sakai, Usagi Yojimbo: Senso, Usagi Yojimbo Color Special: The Artist (Dark Horse)
Best Comics-Related Periodical/Journalism: Comics Alliance, edited by Andy Khouri, Caleb Goellner, Andrew Wheeler, & Joe Hughes
Best Comics-Related Book: Genius Animated: The Cartoon Art of Alex Toth, vol. 3 by Dean Mullaney & Bruce Canwell (IDW/LOAC)
Best Scholarly/Academic Work: Graphic Details: Jewish Women's Confessional Comics in Essays and Interviews edited by Sarah Lightman (McFarland)
Best Publication Design: Little Nemo: Dream Another Dream designed by Jim Rugg (Locust Moon)
Hall of Fame: Judges' Choices: Marge (Marjorie Henderson Buell), Bill Woggon • Elected: John Byrne, Chris Claremont, Denis Kitchen, Frank Miller
Bob Clampett Humanitarian Award: Bill & Kayre Morrison
Russ Manning Promising Newcomer Award: Greg Smallwood
Bill Finger Award for Excellence in Comics Writing: Don McGregor, John Stanley
Will Eisner Spirit of Comics Retailer Award: Packrat Comics, Hilliard, Ohio, owned by Jamie Colegrove and Teresa Colegrove