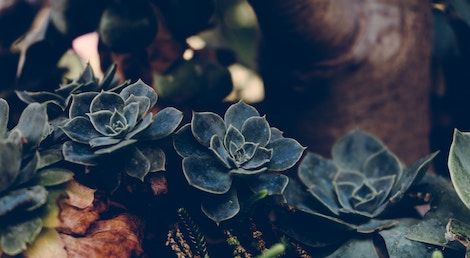 Lists
An Earth Day Reading List for Grown-Ups
This content contains affiliate links. When you buy through these links, we may earn an affiliate commission.
As the resident Plant Lady™ among my family and friends, the fact that I'm usually reading about nature and the environment is no big surprise. But, during the spring when it finally stops (mostly) snowing in Chicago, I get extra excited to read about the world around me. But on Earth Day, everything I usually find is for kids! Which is great—we should absolutely be educating the next generation on how to take better care of the world.
But if you're like me and you want to get excited for Earth Day too, I've put together my quintessential Earth Day reading list for grown-ups.
Fiction
If you're not quite ready to dive into some hard-hitting nonfiction about climate change, there are some Earth Day novels that may be more up your alley.
I devoured this book in one hot, summer day, and I could not get enough of this Southern story (that I'm sure you've at least heard of, because Oprah). Charley unexpectedly inherits hundreds of acres of a sugarcane farm in Louisiana, and she has no idea what to do with it. She quickly learns that farming is and always has been a white man's business, but that doesn't stop her from fighting for her family and her place to be among the landowners and business leaders.
LaRose by Louise Erdrich
After a tragic accident resulting in the death of a child, two families must reconcile and learn to heal through their grief before it tears them apart.
I could probably recommend any of Erdrich's novels for this list, but La Rose is my pick because of its complexity in dealing with nature vs. man and humans coming to terms with consequences of their decisions.
Never heard of this one? Neither had I until recently! After reading about women writing about nature long before men chose to acknowledge that (gasp!) women could write, I was drawn to this title specifically. Written in 1909 and adapted for film several times, this novel follows Elnora, a young girl who learns and grows up in the swamplands, collecting and saving creatures and animals.
The author also was the first American woman to form a movie production company, and she used these funds and notoriety to help conserve parts of the Limberlands (in Indiana) that still are preserved today!
The four McCloud children were orphaned as kids after a category 5 tornado destroyed their home and parents. After media attention and scrutiny, the brother, Tucker, abandons his sisters and disappears. That is, until the three-year anniversary of the tornado, when Tucker resurfaces, and takes his nine-year-old sister, Cora, with him. She becomes his inadvertent accomplice as they road-trip across the country, and the two sleep in parks, fight for animal rights, and end up on an animal-releasing spree at a zoo, all while the older McCloud sisters look desperately for their missing sister. This unsettling and thoughtful book had me thinking about it long after I finished reading it, not only because of the complicated nature of family but also because of its powerful look at humanity and empathy.
This collection of stories discusses Nigerian women and families displaced from their homes, battling electric outages and pollution in water, loving despite being confronted with dangerous obstacles, and more.
Nonfiction
From the oddly specific to the wildly broad, here are some true accounts and narratives to brush up on your environmental knowledge.
I will always and forever be recommending this weird little book. A literal entire book about pumpkin growing and its competitions, you can work your way through an entire gardening season of farmers competing with others from all over the country. They fight root rot, sabotage, and heartbreak as they all strive for glory—the biggest pumpkin!
It's equally silly as it is interesting for its discussions of "pumpkin sex," a.k.a. genetic plant breeding, and its impact on the future of agriculture and farming.
The newest release on this list, this striking account does not hold back, declaring it is "much worse" than everything we think about the state of the environment. If you want to dive headfirst into reading material for the current state of the world and the politics, fighting, and activism surrounding climate change, this is the book you need to pick up now.
Barbara Kingsolver and her family make a decision that they will only buy food raised locally, grow it on their own, or not eat it at all. Kingsolver's examination and exploration of their journey feels like a discussion among friends, and it makes the idea of wanting to do better, eat better, treat the earth better, a little easier and less overwhelming. Kingsolver's funny narrative makes this seemingly daunting task funny and approachable.
What will you be reading this Earth Day?