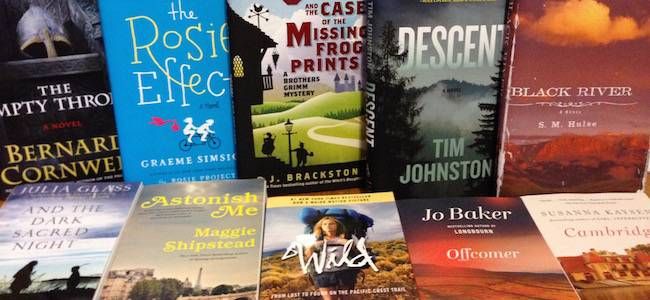 In case you hadn't noticed, we here at Panels are pretty big fans of the comic book series Lumberjanes. I am no exception to our collective rule and rereading the series over the last few weeks has evidently had an effect. The other night I had a dream, it was one of those really good dreams where you don't want to wake up, and it was about a holiday I was taking to the newly opened Lumberjanes theme park. Now so far as I know, this place doesn't exist, but I definitely think it should! France has Parc Asterix, Finland has Moomin World, and Spain is soon to have a Smurf themed Theme Park but there are so many other comic book series that could have really cool venues, so here are a few of my ideas for my as yet unopened and unnamed Theme Park.
Obviously the Big Two are fairly well catered for with Six Flags and Universal Studios so my Park is going to focus on some of the other awesome universes that I think would work. My current thinking is that each of the below could constitute a different section or world within a larger park but I think people would love these enough that you could just open a whole park per idea (think big or go home).
Lumberjanes Land
Just imagine how cool this place could be! The campsite theme would lend itself well to some pretty cool aesthetic choices when designing this bit of the park and they could even have break out areas where you could scrapbook your adventures or make friendship bracelets. I can see a white water rafting experience in this section and perhaps a runaway train type ride through the woods, complete with yetis, mysteriously glowing eyes and of course, kittens galore. I reckon a cat café wouldn't be out of place, obviously places would be limited and you'd have to book in advance but I think Ripley would approve!
I love an interactive activity for kids (who am I kidding, for me), so this would be the perfect place for young people to get some of their own Lumberjanes badges. I for one would relish the opportunity to be a Lumberjane-tastic Hardcore Lady Type for a few hours and collect me some badges!
The food here would be especially good, I can see a Smores Factory, some top-notch Burgers and perhaps even some of those bananas with chocolate chips inside that don't have a nifty name. Not to mention the Cocoa Shack where you could dress your cocoa to your hearts' content and perhaps even come up with a pun-tastic name for your particular concoction, drawing inspiration from fabulous women of history, of course!
Obviously speakers would be blaring some pretty sweet tunes as you made your way round this part of the park, Sleater Kinney, Stevie Nicks, and XRay Spex would definitely be in order.
The Walking Dead Zone
After the derring-do of Lumberjanes Land things would take a turn for the dramatic and sinister as you entered into the realm of The Walking Dead. The perennial favourite attraction of the Haunted House would take on new meaning as you try to evade the zombies and make it out of an abandoned warehose alive…
I wouldn't recommend the food in The Walking Dead Zone, fair enough it smells pretty tasty but you can't be quite sure whether or not it will bite you back…
Calvin and Hobbes Ville
The Walking Dead Zone is maybe not very tiny kid friendly so why not pop along to the Calvin and Hobbes themed section of this park. Tiny children will be enchanted by swirling round a teacups esque ride in the arms of Hobbes while their parents will thoroughly enjoy rereading their favourite strips over a cup of coffee while their offspring indulge in a snowman building competition!
Saga Planet
Late afternoon is the perfect time to indulge in a slice of Sci-Fi awesome so why not come along to Saga Planet where you'll be able to adventure your way across the cosmos on a variety of high-adrenaline, exciting rides. The lush, rich world of Saga is perfectly suited to being recreated as a theme park so why not come along and adventure with Alana and Marko for a couple of hours. I think a really classic roller coaster taking you through the universe would be in order before a simulator style adventure where you are on the run yourself…
Intergalactic snacks aren't something I know much about but I think cocktails and mocktails involving dry ice, lurid colours and bendy straws would help you suspend your disbelief in this bit of the park.
Scott Pilgrim's Musical Extravaganza
I don't know about you but I think that a Scott Pilgrim themed area could be a really good fun way to end your day in Comic Book Land. I'm imagining a gigantic roller coaster starting you off, it is a theme park after all, and getting you in the musical mood before every parkgoer gets the chance to be part of their own band and perform on stage to adoring fans (bagsy the triangle for me!).
Your culinary options in this part of the park are distinctly Canadian in tone. Maple Syrup pizza anyone? Only joking, but you will be able to pick up some Poutine, polish off a pizza and wash it all down with a couple of beers before heading back to your Lumberjanes themed hotel room (bunk) for a well deserved night's sleep.
So, what comics would inspire your perfect Theme Park? What other rides might be involved? Let me know in the comments below!
* Dear Esteemed Theme Park Developers, in case any of these ideas have caught your imagination, I would like you to know that my consultancy rates are very reasonable and I have a lot of other VERY GOOD ideas.
__________________________
Do you talk all things comics on Tumblr? Follow us over there for all our comics Tumbling.