Lists
A Whole New World: 7 Dazzling Djinn Books You Never Knew (You Needed)
We at Book Riot love the supernatural, and djinn (or jinn) – beings of smokeless fire from Arabian and Islamic mythology – are no exception. Last year, we even did a round-up of our favourite books about djinn.
Now, with Disney's live-action remake of Aladdin hitting theatres at the end of May, and the Netflix Original supernatural drama Jinn gracing our small screens in June, here are seven dazzling djinn books, both old and new, that are guaranteed to take you on a magic carpet ride.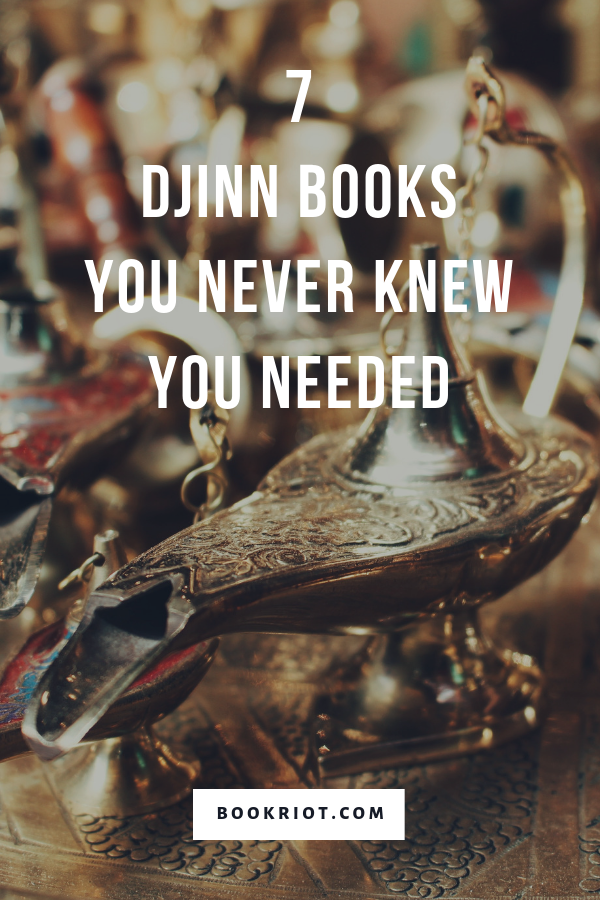 The first book in Sami Shah's Djinn-Son duology, Fire Boy is an urban fantasy novel set in modern-day Karachi where supernatural entities, including djinn, freely roam the streets. Wahid is just like any other teenager; he loves playing video games, struggles with choosing the right university, and…he can also see djinns. When a tragic car accident kills his best friend and djinns steal his girlfriend's soul, Wahid must seek help from the darkest of spirits, the Devil himself, in order to get justice.
From award-winning authors and emerging international writers including Nnedi Okorafor, Neil Gaiman, Helene Wecker, Saad Hossain, and Sami Shah comes a captivating collection of tales about the djinn. They are beings of smokeless fire that are both good and evil, friends and enemies. And they are everywhere in our world, hiding within plain sight.
When Aladdin frees Zahra, a powerful jinni who hasn't been summoned in hundreds of years, she returns to a world where magic is forbidden and her very existence illegal. To stay alive, she must disguise herself through ancient magic until she has granted Aladdin his three wishes. But when the King of the Jinn offers Zahra a chance to be free of her lamp forever, she soon discovers that she is falling in love with Aladdin and must choose between her own freedom and her heart's desire.
Set in the densely populated capital of Bangladesh, Indelbed's whole world is turned upside down when he learns that his dead mother was, in fact, a djinn. After his father ends up in a coma and Indelbed is kidnapped by the supernatural, his family back in Dhaka struggle to make sense of it all. Everything rests on Indelbed's next move and, luckily, he has the help of the most evil djinn by his side.
On the streets of 18th century Cairo, Nahri is a con woman who has never believed in magic. That is, until she accidentally summons a powerful djinn during one of her rituals. As the djinn weaves her a fascinating tale beyond which lies Daevabad, a legendary city to which Nahri is bound, she is forced to accept that magic and the supernatural beings of her childhood stories just might be real after all.
Set during the reign of the last sultanate in the Iberian peninsula, The Bird King narrates the story of Fatima and her friend Hassan, the palace mapmaker with a gift for making maps of places he's never seen. But when his unique talent is viewed as a threat to Christian Spanish rule, Fatima and Hassan are forced to escape their home in the Alhambra. With the help of a clever jinn by their side, they seek out safety on a mythological island that belongs to the king of the birds.
The city of Noor still bears the scars of its recent past, when a tribe of Shayateen djinn slaughtered its entire population, leaving only Fatima and two other humans alive. Now, the city is protected by an army of Ifrit djinn and their commander, Zulfikar. But when one of the most powerful of the Ifrit dies, and the threat of war looms between the two djinn tribes, Fatima is drawn to the dangers of the magical battlefield in ways she cannot fathom.