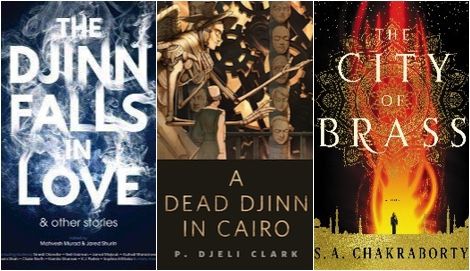 This content contains affiliate links. When you buy through these links, we may earn an affiliate commission.
As you know if you've read the Swords and Spaceships newsletter or listened to the SFF Yeah! podcast, I'm a huge fan of djinn/genie/jinn stories—and publishing has been obliging me! The past few years have seen not only an anthology dedicated to them, but many great novels, novellas, and stand-alone short stories as well—and they're not just European-centric rehashings of A Thousand And One Nights. These are inclusive stories, from a diverse range of authors, who are contemplating both the djinn as supernatural beings and the intersections of those beings with technology and society. So it's with great pleasure that I present to you a roundup of seven of my favorite djinn stories, past and present.
Note: all synopses taken from Goodreads.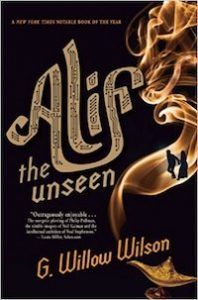 "In an unnamed Middle Eastern security state, a young Arab-Indian hacker shields his clients—dissidents, outlaws, Islamists, and other watched groups—from surveillance and tries to stay out of trouble. He goes by Alif—the first letter of the Arabic alphabet, and a convenient handle to hide behind. The aristocratic woman Alif loves has jilted him for a prince chosen by her parents, and his computer has just been breached by the state's electronic security force, putting his clients and his own neck on the line. Then it turns out his lover's new fiancé is the 'Hand of God,' as they call the head of state security, and his henchmen come after Alif, driving him underground.
"When Alif discovers The Thousand and One Days, the secret book of the jinn, which both he and the Hand suspect may unleash a new level of information technology, the stakes are raised and Alif must struggle for life or death, aided by forces seen and unseen."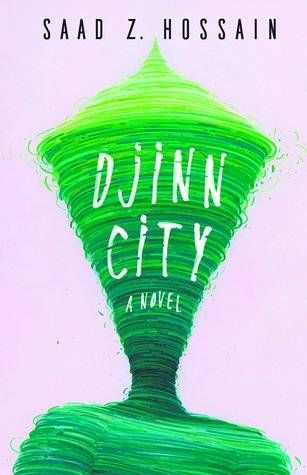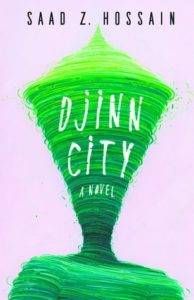 "Indelbed is a lonely kid living in a crumbling mansion in the super dense, super chaotic third world capital of Bangladesh. When he learns that his dead mother was a djinn—more commonly known as a genie—and that his drunken loutish father is a sitting emissary to the djinns (e.g. a magician), his whole world is turned inside out. Suddenly, and for reasons that totally escape him, his father is found in a supernatural coma, and Indelbed is kidnapped by the djinn and delivered to a subterranean prison. Back in the city, his cousin Rais and his family struggle to make sense of it all, as an impending catastrophe threatens to destroy everything they know. Needless to say, everything is resting on Indelbed's next move—and he's got a new partner to help him: the world's most evil djinn."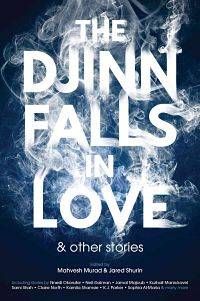 Bonus: this was my absolute favorite short story collection of 2017.
"Imagine a world filled with fierce, fiery beings, hiding in our shadows, in our dreams, under our skins. Eavesdropping and exploring; savaging our bodies, saving our souls. They are monsters, saviours, victims, childhood friends.
"Some have called them genies: these are the Djinn. And they are everywhere. On street corners, behind the wheel of a taxi, in the chorus, between the pages of books. Every language has a word for them. Every culture knows their traditions. Every religion, every history has them hiding in their dark places. There is no part of the world that does not know them.
"With stories from: Nnedi Okorafor, Neil Gaiman, Helene Wecker, Amal El-Mohtar, Catherine King, Claire North, E.J. Swift, Hermes (trans. Robin Moger), Jamal Mahjoub, James Smythe, J.Y. Yang, Kamila Shamsie, Kirsty Logan, K.J. Parker, Kuzhali Manickavel, Maria Dahvana Headley, Monica Byrne, Saad Hossein, Sami Shah, Sophia Al-Maria and Usman Malik."
Read it online here.
"Egypt, 1912. In an alternate Cairo infused with the otherworldly, the Ministry of Alchemy, Enchantments and Supernatural Entities investigate disturbances between the mortal and the (possibly) divine. What starts off as an odd suicide case for Special Investigator Fatma el-Sha'arawi leads her through the city's underbelly as she encounters rampaging ghouls, saucy assassins, clockwork angels, and plot that could unravel time itself."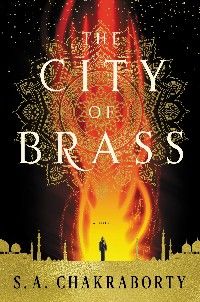 "Nahri has never believed in magic. Certainly, she has power; on the streets of 18th century Cairo, she's a con woman of unsurpassed talent. But she knows better than anyone that the trade she uses to get by—palm readings, zars, healings—are all tricks, sleights of hand, learned skills; a means to the delightful end of swindling Ottoman nobles.
"But when Nahri accidentally summons an equally sly, darkly mysterious djinn warrior to her side during one of her cons, she's forced to accept that the magical world she thought only existed in childhood stories is real. For the warrior tells her a new tale: across hot, windswept sands teeming with creatures of fire, and rivers where the mythical marid sleep; past ruins of once-magnificent human metropolises, and mountains where the circling hawks are not what they seem, lies Daevabad, the legendary city of brass—a city to which Nahri is irrevocably bound. "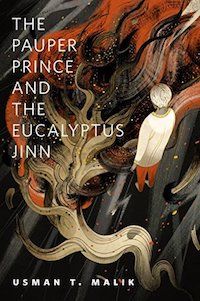 Read it online here.
"A fantasy novella about a disenchanted young Pakistani professor who grew up and lives in the United States, but is haunted by the magical, mystical tales his grandfather told him of a princess and a Jinn who lived in Lahore when the grandfather was a boy."