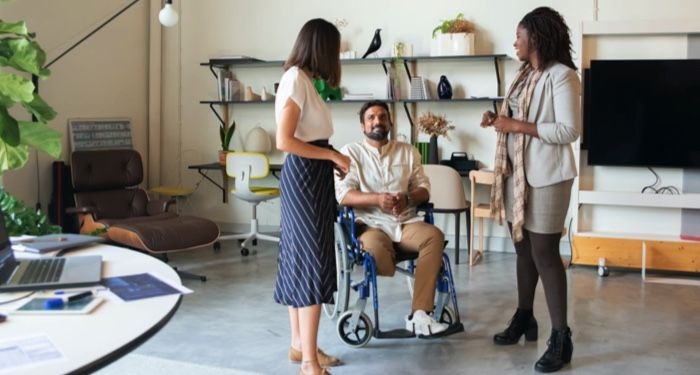 Lists
10 Books on Disability Justice
This content contains affiliate links. When you buy through these links, we may earn an affiliate commission.
In progressive circles, disabled folks are all too often left out of conversations around inclusion and intersectionality. But you can't achieve comprehensive social justice without disability justice.
As noted by Sins Invalid founder Patty Berne in "Skin, Tooth, and Bone — The Basis of Our Movement Is People: A Disability Justice Primer," we must remember that "a disability justice framework understands that all bodies are unique and essential, that all bodies have strengths and needs that must be met."
In our pursuit of disability rights, we should never narrow our focus on disabled people with the most privilege. Fundamentally, disability justice is intersectional, looking not just at ability but also race, socioeconomic status, sexuality, gender, religion, and more. It's incredibly important to center the lives of those who sit at multiple intersections of identity. This key principle is why queer femmes of color have most often been at the forefront of disability rights advocacy.
This list is in no way comprehensive, but instead acts as a starting place to introduce people to disability justice and its many facets. I hope it provides encouragement — to both disabled and non-disabled readers — to explore more work by these incredible authors.
---
For additional reading, try this introduction to disability history in the U.S., or brush up on the state of disability representation in children's books.