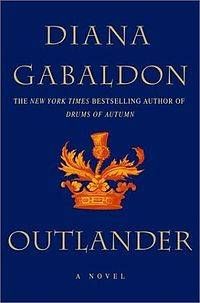 News
Diana Gabaldon's Outlander Series Slated for Starz
Diana Gabaldon's millions of fans can rejoice (or not, as some are outraged that their beloved series is being fit for the small screen). Deadline broke the news that Starz channel is slated to feature the Outlander book series as a television series, though there are no published plans to feature Gabaldon in any of the decision making process. Ron Moore, developer of 'Battlestar Galactica', will develop, write, and produce the series.
The Outlander series is comprised of seven books (the eighth scheduled to be published in 2013), that follow Claire Randall from her present day life in World War II through accidental time travel to a life in 1743 Scotland. Incorporating rich historical detail, a not-for-the-shy romance, adventure, mystery and plenty of time travel, this series has sold over 20 million copies since the first book was published in the early 1990's.
If this will be the new 'Game of Thrones' will be anybody's guess, but if Moore can win over Gabaldon fans, he might just have a fighting chance.