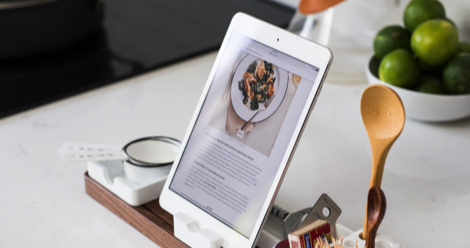 Lists
12 Delicious Diabetic Cookbooks
This content contains affiliate links. When you buy through these links, we may earn an affiliate commission.
Making diabetic-friendly meals is always in the back of my mind whenever I'm cooking. My mum was diagnosed with Type 1 diabetes long before I was born. This, combined with her expertise in meal planning, meant that I was raised to think carefully about the nutritional content of the food I was cooking. This turned out to be very useful, as, thanks to PCOS, I developed insulin resistance a few years ago, and in recent weeks have been showing some pre-diabetic symptoms. So, I've gone back to diabetic-friendly cooking, and have been seeking out recipes to make sure that my meals don't get too bland and boring. Along the way, I found some excellent diabetic cookbooks, with plenty of delicious meals that don't set my blood sugar soaring.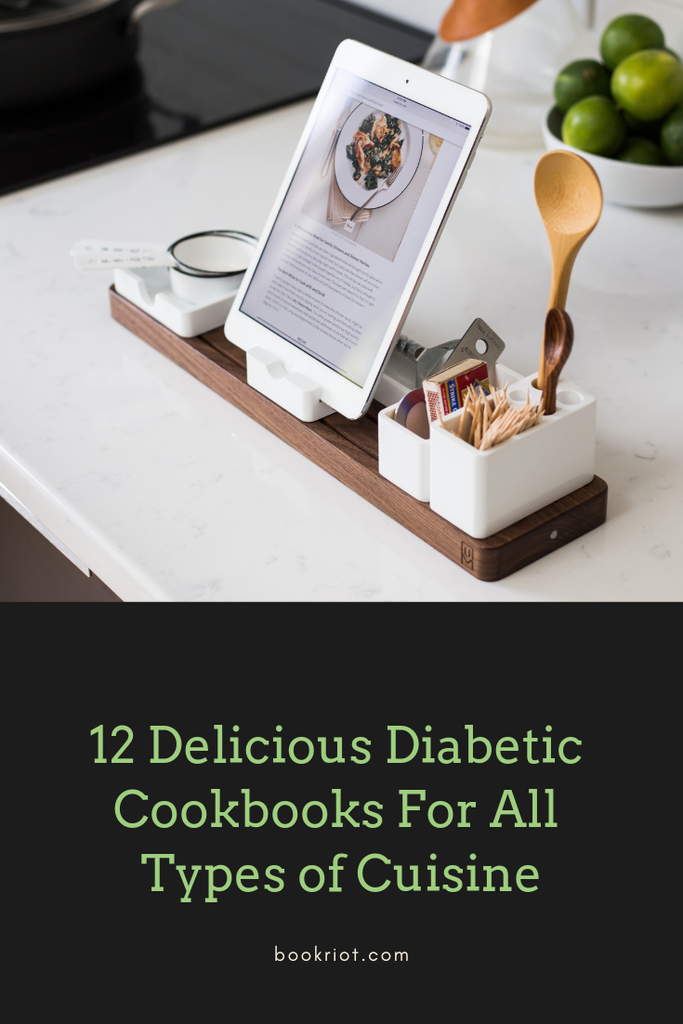 There has been a great deal of discussion around fasting and low-carb, and I was sceptical about Mosley's diet until my mum tried the plan. My mum had always struggled to keep her blood sugars level, but since she started following Mosley's advice, she's had far fewer episodes of both hypo- and hyperglycaemia. With a basis in the Mediterranean diet and a dollop of fermented foods, the meal plans are tasty and satisfying, as well as doing you good.
Eating well for diabetes doesn't mean abandoning delicious food. Gaines and Weaver have written 'the first African-American cookbook for people with diabetes', with plenty of beef, pork and seafood dishes, and notes on how to substitute healthier ingredients without losing out on flavour.
Sometimes you just need an easy, no-frills meal, and this book by the experts makes it simple to cook without going off-menu with regards to your dietary needs. Every recipe in this collection meets the American Diabetes Association's guidelines for diabetic nutrition, as well as being a balanced meal for the rest of the family.
No time? You can still cook a tasty, diabetes-friendly meal, thanks to cook and columnist Linda Gassenheimer. While the vegetarian section is a little slim, seafood fans will love the huge range of quick recipes that they can try out. To make it even easier, the book also contains shopping lists and meal planning advice, so you can sort out your week's cooking well in advance.
If you've been recently diagnosed with Type 2 diabetes, chances are you're making a lot of changes to your diet and nutrition. This book, written by a medical doctor, is specifically designed for people with a recent diagnosis who want to get control of their blood sugar levels and build up new, diabetes-friendly eating habits.
Billed as a 'compilation of simple comfort foods from all over Asia', this book teaches you how to make Asian meals that will keep your blood sugars and your tastebuds happy. Whether you want to make old favourites like wontons and spring rolls, or add some extra flavour to your salads with Trang's fantastic Asian-inspired dressing, this book will help you cook up some delicious and healthy meals.
With the promise that none of the recipes will take more than 30 minutes to cook, this book is a great resource for people with very little time on their hands (and let's face it, isn't that all of us?) Quick Cooking for Diabetes sets its contents out in easy-to-refer-to sections, and each recipe has a full breakdown of the nutritional information—perfect if you're keeping track of your sugars, protein, or other nutrients.
If you're pre-diabetic (or, like me, you have PCOS and a family history of diabetes that puts you at high risk of becoming diabetic later in life), this book is a useful tool to have in your arsenal. As well as containing recipes that will help mitigate your body's overproduction of insulin, this book also has meal plans, bodyweight exercises, and a range of self-compassion techniques that can help you with the emotional side of dealing with a medical condition.
Indian food is a huge favourite of mine, and cutting down on naan and biryani to keep my carb intake low has not been much fun. Luckily, Govindji and Kapoor show that you can still eat delicious Indian food if you're diabetic, pre-diabetic or insulin resistant. Endorsed by Diabetes UK, the recipes in this book are diabetes-friendly without skimping on flavour.
Written by a doctor and a food writer (who also happens to be a Type 1 diabetic), this book concentrates on low-carb recipes as a way of controlling blood sugar and maybe, in the case of Type 2 and pre-diabetics, reversing symptoms altogether. There is a wide range of recipes, from the simple to the indulgent, so you can find something for every occasion.
Building on the concept that diet can control or even reverse Type 2 diabetes, this book offers not only recipes and meal plans, but guidance to proactively tackle the condition. While many diabetic cookbooks cover just a few weeks of planning, McKittrick and Anderson give you guidance that will cover the first three months of attempting to tackle Type 2 diabetes.
Let's end on a sweet note. Another useful resource by Linda Gassenheimer, this collection of fast, easy and diabetes-friendly dishes means that you don't have to give up desserts forever—instead, you can tailor them to your new eating plan. Made with simple ingredients, these are an excellent and healthy way to round off a meal.
Diabetes isn't the only health condition that can be helped by dietary changes, but Book Riot has you covered with 10 Cookbooks for People With Chronic Illness. Or, if your aim is general wellness, try 20 Healthy Eating Books. Hit the comments to share your favorite diabetic cookbooks.