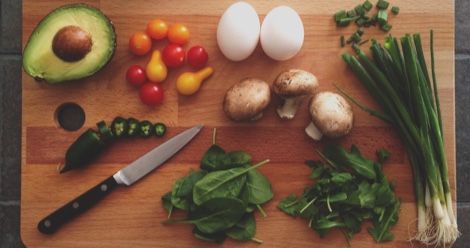 Lists
20 Healthy Eating Books To Inspire Your Resolutions
This content contains affiliate links. When you buy through these links, we may earn an affiliate commission.
The most common New Year's Resolution is to eat healthier. Defining "eat healthier" is difficult because it means different things for everyone, depending on their needs and starting points. For this list of healthy eating books, I shied away from books advocating specific trendy diets, but if you're looking for things like Keto or paleo cookbooks, there are more than a few waiting for you on every bookstore or library shelf.
The first few healthy eating books on this list are informational, followed by four more that are also informational but offer recipes along the way. If you came here for cookbooks, I close out the list with 13 cookbooks from many different angles, including books focusing on meal prep, one-pots, cooking for two, and more.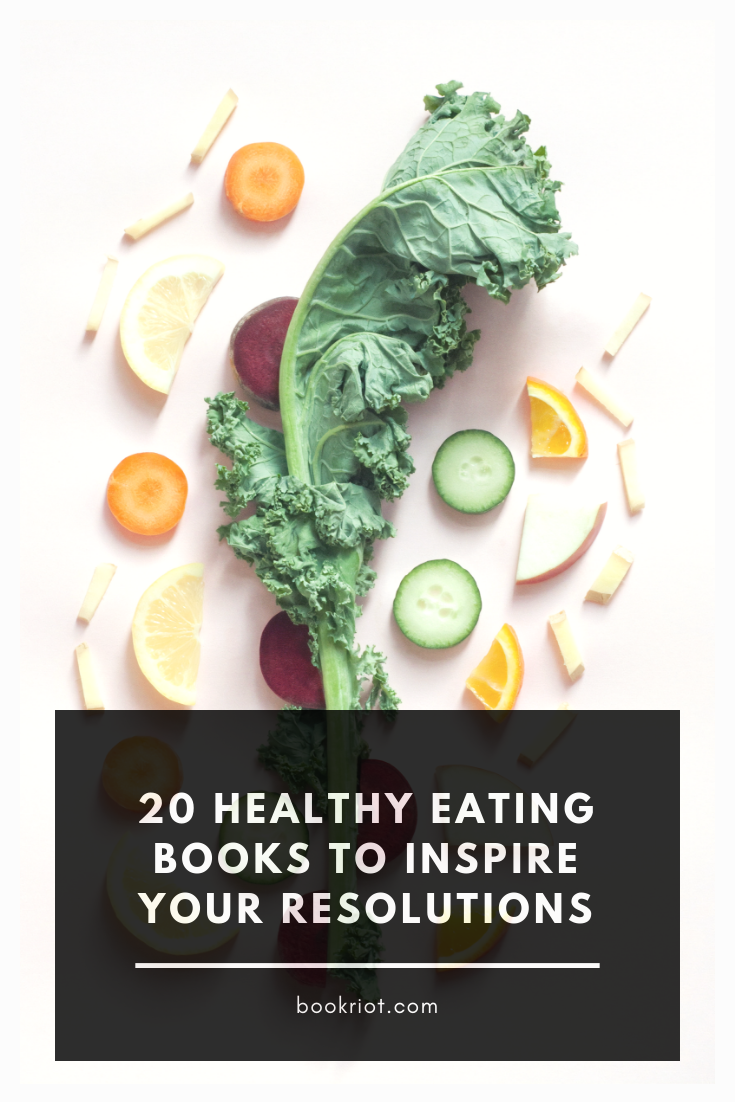 Meal planning has been a life-changer for me. It's so much easier to avoid fast food and vending-machine lunches when I know I have a plan for the week and groceries in my fridge that match the plan. This book will help you get started, then I recommend playing around with what works for you. For example, paper planners don't work great for me, but my plan is in Google Docs, which I can view from anywhere.
If you find yourself rushing through meals or not remembering what you've eaten, you might want to give mindful eating a try. It helps with savoring your food and being more satisfied with what you eat. This book offers exercises, self-assessments, journal entries and more to help you be more mindful in your eating
When it comes to dieting news, there's a lot of misinformation out there. This book helps tackle the major diet myths and provides science-based info to help you reach your goals, whatever they may be.
This book is worth it alone for the story and recipe of President Obama's "Lucky Pasta." Sam Kass, former chef to the Obamas and White House food policy advisor has more to offer than recipes and stories, though. He suggests small changes to make in the way you shop and organize your kitchen to do a little better for your health.
In addition to her 50 favorite recipes for "healthy hedonism," Bronfman offers tips on gut health, fitness, and skincare. She shares her own path to holistic wellness and guidance on how to get in touch with what your body needs from you.
My grandma bought me a kid's cooking book when I was 10 and, for me, learning to cook at a young age was life-changing. This book introduces cooking techniques and recipes that will carry kids through a lifetime of cooking for themselves, which is often the first step in heating healthier.
This book introduces the most nutrient-dense foods and shows you how to get the most out of them. Most of the recipes are raw and vegan, but—with dishes like Zen Chia Pudding with Matcha Whip and Moroccan Spiced Salad with Chickpea Popcorn—definitely not boring.
On tough days, the best way to keep to your eating plan is to stick to recipes that are simple—with simple clean-up! This book features 120 recipes that you can cook in one pan, most of them in 30 minutes or less.
Preparing a work-week's worth of meals in one go may help you stick to your healthy eating goals. In addition to recipes for every meal, including breakfast and snacks, Chungah provides tools like grocery lists, storage instructions, and substitutions for specific diets.
With more than a hundred meal prep recipes, this book could keep you eating delicious and healthy food all year. Fitness influencer Curry tells his personal story and provides his ten commandments of meal prep.
Skinnytaste is my #1 Go-To site for healthy recipes that I actually want to eat and I own all of Homolka's print cookbooks, despite very limited space in my apartment. I don't own a pressure cooker, but she provides alternate directions when possible so you can make most of these healthy recipes with minimal cleanup.
This cookbook combines the best of all worlds for busy folks looking to eat better: healthy recipes with only a handful of ingredients that either cook in 30 minutes or in one pot/pan. Amidor, also the author of The Healthy Meal Prep Cookbook, provides tips for meal prep and grocery shopping.
Mediterranean food is one of my favorite cuisines, but I've never given the "Mediterranean diet" a try. Whether you're going full Mediterranean or just integrating it into your lifestyle, the fresh flavors and healthy fats are a delicious way to eat healthier foods.
If you're cooking for just one or two, it's hard to figure out what to do with recipes that yield 8 servings, so this book is here to help. Quick meals with only a couple of portions each, so you're not forced between the decision of either eating leftovers all week long or wasting food.
Honestly, the first thing I noticed about this book was how fit Gordon Ramsay looks on the cover! He's a Michelin-star chef so you know these recipes aren't going to scrimp on flavor.
I wasn't going to include any paleo books on this list, but this one convinced me. In my mind, the greatest thing about paleo cooking is it cuts out many of the most common dietary sources of inflammation. Plus, I just really love Korean food!
I'm all about "eating the rainbow" and also puns, so this cover caught my eye on a list of upcoming releases. When I saw it was from the creator of yommme.com, I knew it would be a must-buy for 2019.
If you, like me, are intrigued by the buzz around Yotam Ottolenghi's other cookbooks, but also a bit intimidated, our time has come! He's streamlined recipes, but they're still packed with Middle Eastern–inspired flavor to make for many satisfying meals.
Whether you're an athlete or like to watch sports from the comfort of your couch, check out these 80 recipes from one of the most decorated athletes of all time. They focus on balance, with great flavors and energizing ingredients to fuel your life.
If you're looking to consume fewer animal products, but can't give up the mac and cheese, give this book a try. The authors also offer up advice and resources along the way.
---
What are your favorite healthy eating books?