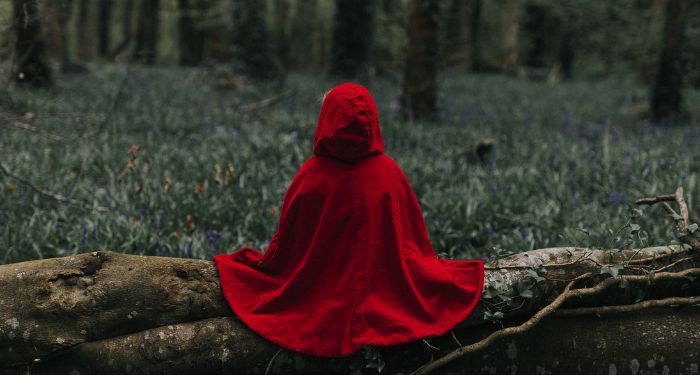 Lists
Little Read Riding Hood: 20 Must-Read Dark Fairy Tales
The fairy tales of our childhood may have seemed frightening and violent in children's books and the Disney versions, but the original versions were much more alarming. Did you know in the original telling of The Little Mermaid, the mermaid dies at the end? Or that Cinderella's stepsisters cut off parts of their feet to fit in the glass slipper? Or that the evil queen in Snow White is made to dance in a pair of red-hot iron shoes until she dies? But perhaps these darker versions are just your cup of tea. Then may we present to you: 20 Must-Read Dark Fairy Tales!
The books on this list are a mix of fairy tale retellings and fantastical stories that feel like fairy tales. There's a mother's grief that brings forth a monster; a princess with a magical entourage who swears revenge on the prince who wronged her sisters; a famous fairy tale character all grown up; a support group for fairy tale characters. Plus, lots of transformations, spells, witches, curses, monsters, and much more! So grab your familiar, curl up next to your favorite (possibly enchanted) hearth, and get ready for some great dark fairy tale reads. Because who's afraid of the big bad wolf? Not you.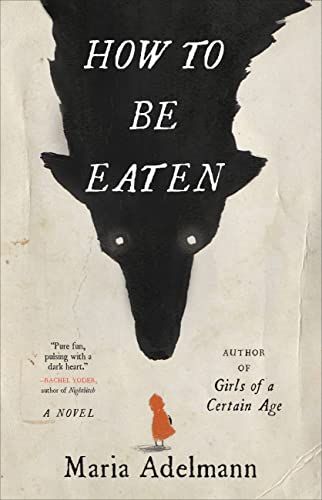 How to Be Eaten by Maria Adelmann
What if the characters in fairy tales are real people? If that were true, they'd have quite the story to tell. That's the fun premise behind this dark read about a support group. The members of this group are called together and soon discover they have all lived a fairy tale existence, complete with the horror and trauma that it brings. But as the sessions pile up, they have to wonder just who it was that brought them together in the first place.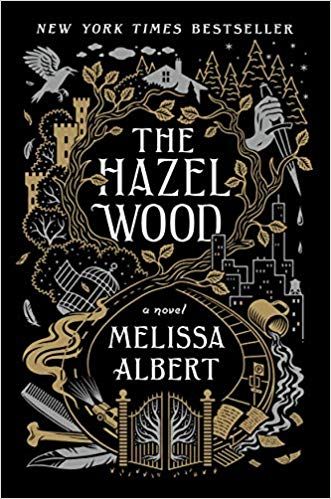 The Hazel Wood by Melissa Albert
This is the start of a dark YA series about a teen girl whose grandmother wrote a famous book of dark fairy tales. Alice has always been on the road with her mother, who never lets them settle anywhere for too long. But when Alice's grandmother dies, Alice's mother is kidnapped by a figure from the Hinterland, and Alice discovers her grandmother's famous book about a magical land didn't come from her imagination.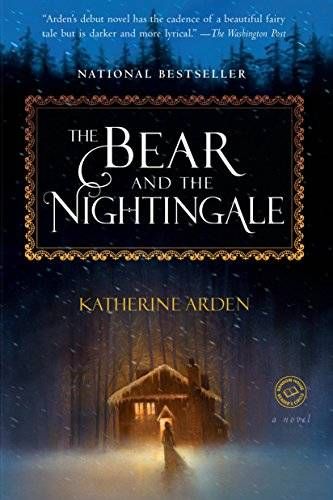 The Bear and the Nightingale by Katherine Arden
And this stunner is set in the cold woods of Russia. It involves a young woman named Vasya who grew up listening to her nurse tell fairy tales. When her father remarries, and Vasya winds up with a quintessential wicked stepmother, she must call on her land and her hidden gifts to protect all she loves from the woman.
The Crane Husband by Kelly Barnhill
Barnhill retells the story of The Crane Wife on a farm in near-future America. The teen narrator and her younger brother have lived for many years on the farm with their widowed mother. But when their mother brings home a six-foot crane, which seems to have her under a spell, it changes everything for the family.
Cinderella Is Dead by Kalynn Bayron
This is another great "What happens after the fairy tale?" story. Centuries after the story of Cinderella, girls in her village are required to present themselves as eligible candidates at the Annual Ball. But Sophia doesn't want to get married to a man—she's in love with her best friend Erin. So, instead of attending the ball, she flees to Cinderella's mausoleum, where she is surprised by someone who agrees with Sophia that it is time for the patriarchy to tumble.
The Child Thief by Gerald Brom
In this dark retelling of Peter Pan, Nick is a teen rescued from certain death by Peter and brought to Neverland. But it's a dark, violent place where war has been being fought for centuries, and the lost children fight and murder one another to get ahead. And Peter's impishness and leadership mask a traumatic back story and a not-so-hidden dark side.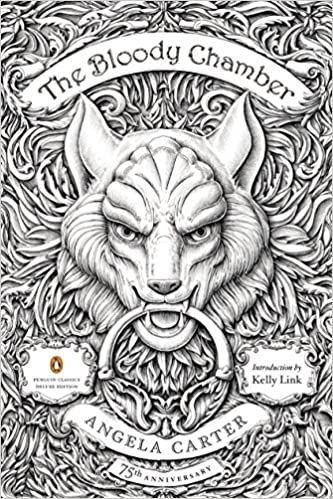 The Bloody Chamber Angela Carter
The Bloody Chamber is widely considered to be one of the greatest collections of fairy tales of the last one hundred years. Carter spins her own dark, contemporary (at the time) versions of such classics as "Puss in Boots," "Beauty and the Beast," "Little Red Riding Hood," and "Bluebeard."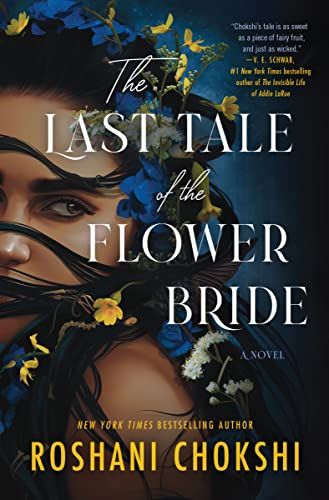 The Last Tale of the Flower Bride by Roshani Chokshi
This gothic romantic fantasy has all the great ingredients of a fairy tale: passionate love, curses, secrets, forbidden knowledge. The unnamed narrator falls madly in love with a gorgeous woman named Indigo, and they marry right away. The only thing she asks of him is that he never inquires about her past. But when circumstances bring them to her childhood home, he can't help but get curious…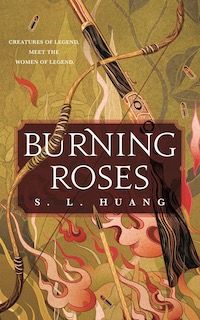 Burning Roses by S. L. Huang
And in this queer dark fairy tale, a grown-up Little Red Riding Hood, who isn't excited about going back to the woods, meets an archer named Hou Yi. Together, they join forces to stop the deadly sunbirds that are threatening to destroy their whole country.
The Snow Child by Eowyn Ivey
This Pulitzer Prize finalist is set in Alaska in the 1920s. It's about a couple who want so badly to have a child but are unable, and what happens when the child they build out of snow comes to life and lives in the woods.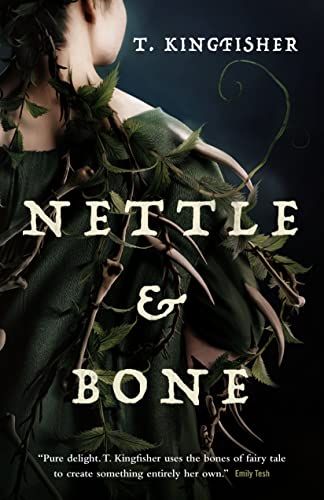 Nettle & Bone by T. Kingfisher
Kingfisher has an excellent recent dark fairy tale set in the world of Sleeping Beauty called Thornhedge! But let's talk about this novel today, which just won the 2023 Hugo Award. It has a princess-turned-nun on a revenge mission, a dog made of bones, a fairy godmother, a witch, a former knight, and a chicken possessed by demons!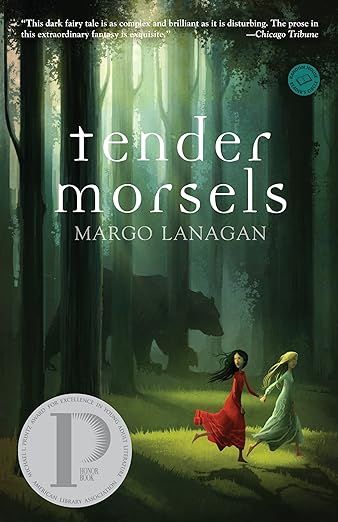 Tender Morsels by Margo Lanagan
Lanagan does an incredible job making this feel like an old-fashioned dark fairy tale. Liga is a young woman whose home life is violent and awful. When she is taken away to a magic world far from harm, it seems to be paradise, but as she grows and has daughters of her own, the price of magic is steeper than she realized.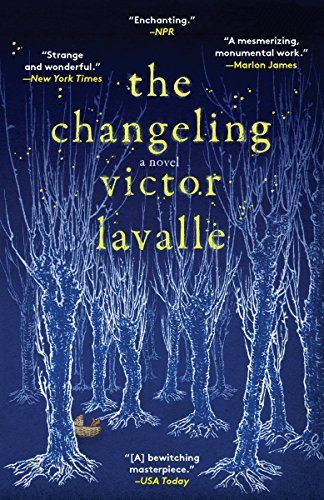 The Changeling by Victor LaValle
Apollo and his wife Emma are excited for the arrival of their first baby. But after the baby is born, Emma commits a horrific act and disappears. Apollo must follow her to a dark place from his forgotten past to find her and his child. If you haven't seen the Apple+ series adaptation of this one yet, take the time to read the book first. Or vice versa!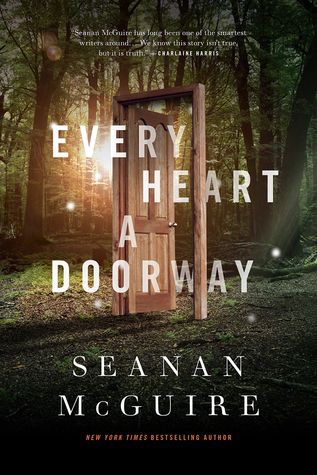 Every Heart a Doorway by Seanan McGuire
This is the first in a fabulous series in which characters have been through doors to other worlds. In this book, we meet the children who have been returned from these worlds and can't make sense of their lives now that they're back. They have lived with unicorns and mermaids and monsters. Now, they all live at Eleanor West's Home for Wayward Children, where someone has started murdering the residents…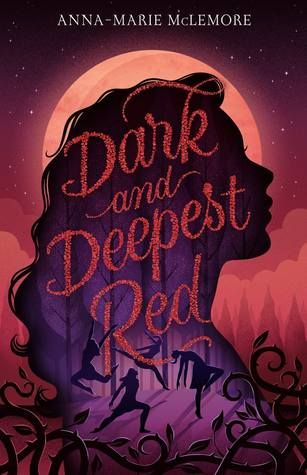 Dark and Deepest Red by Anna-Marie McLemore
This is a retelling of The Red Shoes, spanning five centuries. In the 16th century, a sickness in Strasbourg made people dance until they died. Five hundred years later, a young woman named Rosella Oliva gets trapped in a pair of red shoes that make her dance nonstop. The solution may lie with an ancestor of people blamed for the dancing sick all those centuries ago.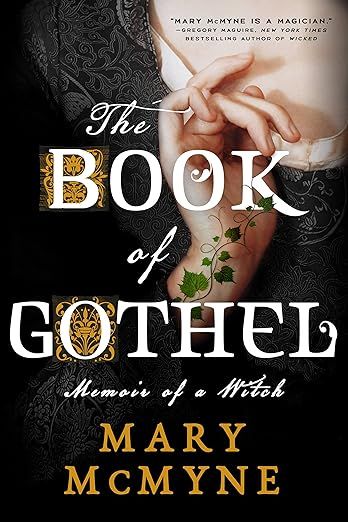 The Book of Gothel by Mary McMyne
One fun genre of fairy tales is when the stories are told from a different point of view. This is the tale of Rapunzel, she of the long hair in the tower, but it's told by the witch who imprisoned her. The witch in question is Haelwise, in Germany. After the death of her mother and the shunning by her village, Haelwise goes in search of a legendary tower her mother told her about.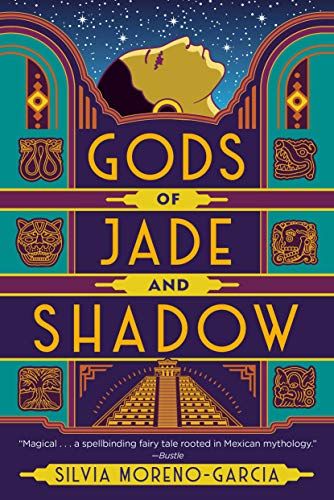 Gods of Jade and Shadow by Silvia Moreno-Garcia
And this is a Mexican-inspired fairy tale set in the Jazz Age! Casiopea Tun is required to clean the house of her rich grandfather instead of living it up like other girls her age. But when she accidentally releases the Mayan god of death while tidying up, he demands she help him reclaim his throne from his traitorous brother in return for her heart's wildest wishes.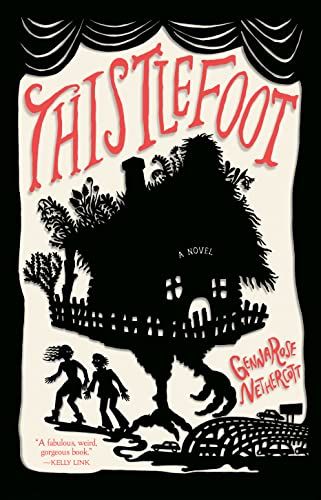 Thistlefoot by GennaRose Nethercott
Baba Yaga is a legendary figure of Eastern European folklore, a witch—who some called evil, some say was good—who lived in a house on giant chicken legs. In Thistlefoot, two Yaga siblings receive the house as an inheritance. And with it comes the magic and evil told in the stories of yore.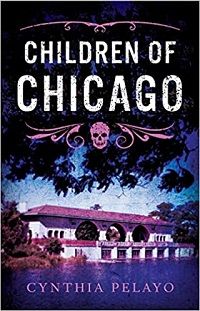 Children of Chicago by Cynthia Pelayo
In this modern-day retelling of The Pied Piper, a detective in Chicago is called to investigate the murder of a teenager. It's a murder similar to the death of her own sister years ago and other children as well. When the body count starts to rise again, the detective's suspicions are confirmed: the Pied Piper has returned. But can she stop him?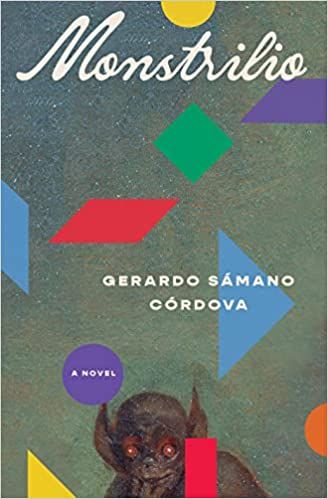 Monstrilio by Gerardo Sámano Córdova
And last but not least, this dark debut about grief and love. When Magos loses her eleven-year-old son Santiago, she remembers a Mexican folk tale she heard once: If she puts a piece of a body in a jar, she can grow that person again. So, in her grief, she does the horrific and takes a part of Santiago's lung and hides it in her closet. But she can't keep it a secret for long when the lung starts to grow and move and needs to be fed…
For more dark fairy tale and fantasy reads, check out 10 Dark and Twisted Fairy Tale Retellings and 8 Enchanting YA Fairy Tales to Feast on This Fall!