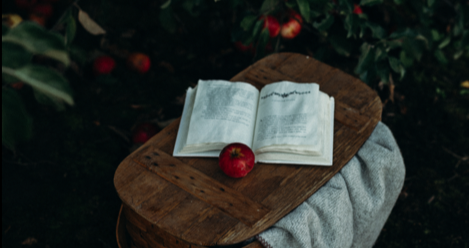 This post about dark fairytale books for young adults is sponsored by HMHTeen.
From the bestselling author of The Madman's Daughter trilogy comes Grim Lovelies, the first in a glittering new epic YA series where secrets have been long buried, friends can become enemies, and everything—especially humanity—comes at a price. Perfect for fans of Marissa Meyers, Holly Black, and Cassandra Clare. Called "a darkly enchanting saga…bound to attract fans of Leigh Bardugo" by Entertainment Weekly.
---
Trigger warning: this post about dark fairytale books discusses sexual and non-sexual violence.
Once upon a time…
A mother condemns her daughter to death for being more beautiful than she.
Another mother dies and where she's buried, a tree blooms. When her son is murdered years later and buried beneath the tree, he's transformed into a vengeful bird.
Once upon a time…
The beautiful fae of elfland hunt and slaughter humans for the joy of it.
Birds pluck out the eyes of Cinderella's stepsisters, after they've already mutilated themselves to catch a prince.
Once upon a time…
A sultan murders his wives after each wedding night.
A grandmother suffocates her grandchildren and blames it on her silent daughter-in-law to win back the affections of her son.
Classic fairytales are dark and disturbing, containing just as much blood and murder as happily-ever-afters and marriage. But that doesn't stop us from reading them, in fact, that makes them all the more interesting to read and retell. I love what modern authors are doing with interpreting fairytales. While many young adult authors are choosing to concentrate more on the happily-ever-afters, plenty are going a darker route, and they can be just as disturbing as adult retellings.
I've gathered 10 of my favorite dark fairytale books for young adults. You're never going to look at fairytales the same after reading these.
Forest of a Thousand Lanterns by Julie C. Dao
Don't let the young adult tag fool you; this is one of the darkest versions of "Snow White" I know of (it's a close tie with Neil Gaiman's short story "Snow, Glass, Apples"). Xifeng, the main character, rebels against her abusive aunt and flees her home to find her fortune in the capital city, where she believes she's fated to become empress. But at what lengths is she willing to go to see this future come about? I love this one so much because Xifeng has all the markers of being the good heroine. It's so deeply internalized that the darkness creeps in until it's utterly consuming. I absolutely cannot wait until the sequel in November (though I'm going to wait, because I couldn't get hold of a galley!).
Girls Made of Snow and Glass by Melissa Bashardoust
This "Snow White" retelling isn't nearly as dark as Forest of a Thousand Lanterns, but it's no picnic in the park either (it would be a very cold picnic). Both of the these retellings humanize the evil witch trope. Girls Made of Snow and Glass alternates between the "good" Snow White character and the "evil" stepmother queen. Both characters try to find agency and love in this male-dominated kingdom, while contending with each other. This is a perfect read for dark, wintry nights.
The Hazel Wood by Melissa Albert
I wanted to jump up and down and clap my hands while I read this. There are so many deliciously dark moments, so many stories to fall into and lose myself. Alice and her mother have been fleeing bad luck all Alice's life, with the legacy of her grandmother—Althea, a famous writer of fairytales—hanging over them. When Alice's mother disappears, Alice knows it's finally time to venture to her grandmother's estate, The Hazel Wood, and confront her. Interspersed throughout the novel are Althea's fairytales, and man are they gruesome and beautiful. It's the only book I've ever read where I said "I wish I'd written this" when I finished reading it.
The Cruel Prince by Holly Black
Holly Black is well known for writing dark fairytale novels, but this is her darkest to date. Jude, the main character, knowingly commits immoral acts, and yet she's relatable. And the novel is pretty darn bloody too. It begins in blood with the murder of Jude and her twin's mother. Yet they live with the murderer—a fae general of elfland. Blood splatters every page with bullying, attempted and actual murders, political betrayal, and revolt. Its sequel The Wicked King comes out in January.
Ash by Malinda Lo
In Lo's first novel she retells "Cinderella," but with dangerous fae lurking in the forest, and one in particular claiming ownership over Ash. Lo also develops Ash's grief over losing both her parents, something many retellings brush past, though the best ones take it as a central theme. And there's a slow-bloom (lesbian) romance that actually feels realistic. I love the interwoven fairytales that depict the alluring danger of the fae.
The Rose and the Beast by Francesca Lia Block
This collection of snapshot retellings comes with a strong trigger warning for sexual violence. Many of these stories are violent, transgressive, and disturbing, as well as terribly depressing. But they also have jerky, happy prose—a tone that resembles teenage girl talk. Like much of Block's fiction, this isn't a book for everyone. If you like your fairytale retellings to add details and turn archetypes into 3 dimensional characters, this isn't a collection you'll enjoy. But if you like retellings that keep the peculiar flatness of the originals, coupled with a modern setting and disturbing content, then this is right up your alley. I like both, so I enjoyed it, but I never want to reread it.
Vassa in the Night by Sarah Porter
Anyone caught stealing in the chain grocery store Babs Yaggs gets their head cut off. And yet that very danger draws some to the store. Like Vassa, who goes one night half out of rebellious angst and half because she doesn't care anymore. And she ends up working there, if she can survive long enough for a paycheck. This is a very creative take on "Vasilissa the Beautiful," with the threat of death around every corner.
Deerskin by Robin McKinley
If you've read the source fairytale—"Donkeyskin" by Charles Perrault—then you know this is going to be one disturbing read. Because "Donkeyskin" is about a father who lusts after his daughter and decides he will marry no one else but her. Deerskin becomes a novel about escape and recovery from abuse, and all the trigger warnings apply. But McKinley is a skilled and sensitive writer, one of the few I would trust with these themes.
A Thousand Beginnings and Endings edited by Ellen Oh and Elsie Chapman
This collection of Southeast Asian fairytale retellings will probably be my favorite short story collection of the year. It's such a sumptuous collection (yup, going with sumptuous). While some of these tales aren't what I would call dark, most of them contain at least some dark elements, and many are very dark. The opening story by The Star-Touched Queen author Roshani Chokshi immediately sets the tone: mythic, doomed, and lyrical. But then the stories range from dealing with parental loss in a MMORPG to androids in a dystopian future, vampires in a private school to hungry ghosts and a new cook ready to appease them. These are stories worth reading and rereading.
The Wrath and the Dawn by Renee Ahdieh
Renee Ahdieh also has a short story in the previous book, but The Wrath and the Dawn is a very different kind of tale. In case you're only familiar with the premise of The Arabian Nights via the Disney movie "Aladdin," it begins with a sultan who murders all his wives after their wedding night. Until the night he marries Scheherazade (Shahrzad in The Wrath and the Dawn), who regales him with stories ending in cliffhangers each night. The Wrath and the Dawn retells this story, with Shahrzad seeking vengeance for all the women he's killed, but then, she finds herself falling in love with the murderer.
What are your favorite dark fairytale books for young adults?