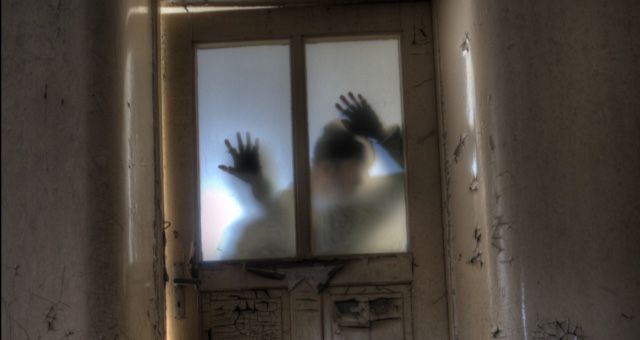 Horror
8 Creepy Short Stories to Keep You Up at Night
This content contains affiliate links. When you buy through these links, we may earn an affiliate commission.
I tend to assign creepy short stories to my general education English classes because…well, the sort of uncanny ambiguity that comes with unsure answers often yields analysis. I mean, some of these stories definitely kept my brain's wheels turning at night.
Sometimes, my students love these stories. Other times, I'm met with vehement rage, but that usually happens because I made them think.
These creepy short stories stretch your brain, and sometimes you stretch around a corner that you can't quite see the shadows of. These are some of the creepy short stories that I've assigned (or WOULD assign) to keep my students intrigued.
"The Revenge of Hannah Kemhuff" by Alice Walker
You likely know Alice Walker from her amazing epistolary novel The Color Purple, but you know that part when Celie curses Mister? This whole story kind of reads like an extended version of that singular moment. When I've taught this story in the past, my students have been super intrigued by the mechanics of the curse—is the curse real? They love it.
You can find this story in the collection In Love and Trouble by Alice Walker.
"No Name Woman" by Maxine Hong Kingston
This is one of the best horror short stories I've ever read—I have taught it in every ENGL 1102 class I've been able to choose the readings, and it never gets old for me. This creative nonfiction story (I'd honestly call it more of an essay) is a coming-of-age tale for the narrator who has just started her menstruation. Her mother tells her a boogeyman story about an aunt who gets pregnant out of wedlock, and on whom the village visits a horrible punishment. For which the aunt is still angry, even after her death.
You can find this essay in the memoir Woman Warrior by Maxine Hong Kingston.
"Inventory" by Carmen Maria Machado
I recommend Carmen Maria Machado's horror short stories to anyone who will listen—the whole collection Her Body and Other Parties is harrowing and fascinating, just like I like, but the short story "Inventory" is, to me, one of the most memorable. I've assigned this text to my ENGL 1101 courses, which are themed around the concept of love. This story is very polarizing among the 18-year-olds because there is not much love in the narrative. Really, it's about sex after the bioapocalypse, and how it affects survival. You can read that short story in its collection, or on Strange Horizons. (By the way, when you realize how much you love this author, you should read her new edit of Joseph Sheridan LeFanu's Carmilla!)
"TV People" by Haruki Murakami
This one falls more under the category of creepy short stories than horror, to me, because it's more uncanny than outright jump-scare. Though many stories in this list are built around terror, this one deals with replicas of real life. In the collection The Elephant Vanishes by Haruki Murakami, "The TV People" is definitely the one that left me the most unsettled. A man sees people—just a slightly smaller version of the same person, replicated—come into rooms at his home and his work to install televisions. I don't want to tell you anymore because I don't want to spoil it, but trust me when I tell you that my World Literature class stared at me when I asked, "What did you think?" because they had SO MANY THOUGHTS about it that it was hard to begin. You can read "TV People" in its collection, or at The New Yorker. (If you like this one, read "The Dancing Dwarf," too!)
Welp. You just have to read all of this book. The whole collection The Merry Spinster by Daniel Mallory Ortberg is full of everyday horror short stories that will not disappoint. They retell every fairy/folktale from "The Little Mermaid"—which ends how it should end, imho, to "The Velveteen Rabbit," which is among the most scary short stories I've ever allowed into my brain. No joke. I'm not exaggerating. The original Rabbit is scary enough, but this one? Nu uh.
"The Mermaid in the Tree" by Timothy Schaffert
I originally came upon this one in an anthology of creepy short stories entitled My Mother She Killed Me, My Father He Ate Me. "The Mermaid in the Tree" by Timothy Schaffert is a gritty, noir-ish retelling of "The Little Mermaid," as well, but this time it's told from the perspective of the girl that the prince does choose to marry. Although I wouldn't call the story exactly steampunk, it is set in what seems like a futuristic industrial revolution in a coastal, amusement-park town during the annual Mermaid Parade…
This one is sexy-spooky. Although it (like Carmilla) is technically a novella, because you could read it in one sitting if you really sat for a while, I'm including it in this list. Also, because you'll want to finish it in one sitting. Anaïs Nin at the Grand Guignol by Robert Levy takes the famous author Anaïs Nin and places her fictionally at the Grand Guignol. Through an erotic…I want to say "adventure," "quest," "heroine's journey," but none of these terms quite fit…she fights to save her own soul and that of the famous performer Paula Maxa, the most murdered woman in the world.
"No Politics" by Etgar Keret
I'm classifying Etgar Keret's short story "No Politics" from The Girl on the Fridge in the category of the "uncanny." It's not exactly in the category of horror short stories, but the end is unprecedented, and, like the rest of the collection, it's a satire gone macabre. It's such a veer from the normal that when I taught this story (again, to my World Lit class) they asked, again, So, wait, did that really happen? What exactly happened? Which is an ambiguity that as a teacher I love to foster.
---
I hope you enjoy this list of creepy short stories—while it's by no means exhaustive, these are some that I think will definitely creep you out. Find even more here.