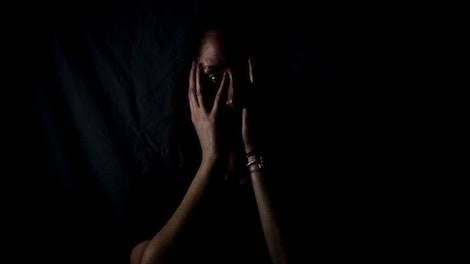 Horror
7 Short Horror Stories You Can Read for Free
Listen. We know it's not October. October is awesome and appropriate for all things horror, but for those of us with an appetite for horror year-round, we need a little something to get us through the rest of the year. Case in point.
If you'd like scare yourself silly this instant, we have a treat for you. We collected a group of spine-tingling short horror stories available online for your immediate enjoyment. For free. See how nice we are? (Don't thank us yet, because this little modern horror collection has some truly gruesome, creepy, and unsettling moments).
Grab a mug of something warm and settle in with these short horror stories. But maybe not by yourself. Maybe grab another human.
Camp is fun, right? So much fun. Everybody loves the hiking, the crafts, the mixers…everybody but Cee. Cee knows there's something more going on, that there's something inside of them all, and she drags the other girls to the bathroom to get it out.
Max and Rudy's dad has a particular rule for his sons. Never be out after dark. There be vampires out in those parts. They've always taken their father's word for this, having never seen a vampire themselves. Right up until they find the photograph.
Ramon hasn't contacted home in over ten years, now that he's in Vancouver and started a new life for himself. But the ghosts, and ghost stories, of his childhood have come to haunt him. He can't seem to get away from the old woman in white who closely resembles La Llorona, the myth that drowned her children and roams in search of them.
An accident has rendered our narrator quite unreliable and confused as to whether his house is growing or changing and how many children he actually has. He is half convinced the head trauma is to blame…but is it?
Jay is a special kid—so special that his immunity to a certain virus has led to a sheltered life inside the safety of a hospital. So sheltered, in fact, that the staff protects him from what's really going on outside those walls.
A caver with a form of synesthesia who can feel sound waves embarks on a rescue mission in a cave that isn't just dangerous because of natural elements. Not for the claustrophobic.
A couple in the dying throes of their relationship find themselves in an abandoned and forgotten industrial part of town, all in the name of keeping a very important appointment with a shady medical professional. Nominated for a Bram Stoker Award.
What are your favorite short horror stories?