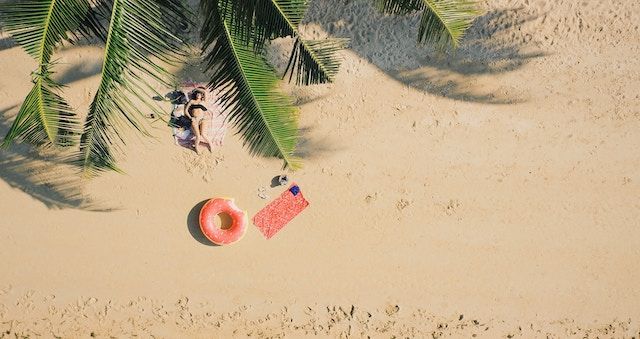 Lists
14 Cool Summer Reads
This content contains affiliate links. When you buy through these links, we may earn an affiliate commission.
I don't know what your summers are like where you live, but I live in South Texas. It is hot, y'all. Like triple digits until October hot. Turn your ceiling fan on high, fill up a glass with your favorite cold beverage, and try one of these books to transport you somewhere colder when the weather gets too hot to handle.
After months of letters from her "friend," Vicky Austin is gifted a trip to visit him in Antarctica. Prior to her trip, threatening letters and ominous news follow Vicky everywhere. Vicky must fend for herself when she encounters scientists with less than pure intentions.
A survival story based on Alaskan legend, two elderly women of the Athabascan tribe are abandoned to the elements. Using forgotten skills and leaning on each other, the women learn to survive.
This middle grade graphic novel follows the ambitious journey of Antarctic explorer Ernest Shackleton and his crew. The conditions on the pole are unlike anything any of the men have experienced and few survive the trek. Shackleton's story is a look at both the past and the future of our planet.
Part family saga, part technological crime drama against a backdrop of a long Swedish winter, The Girl with the Dragon Tattoo is the first in the original Millennium Trilogy. Journalist Mikael Blomkvist is hired to investigate the 40 year-old disappearance case of Harriet Vanger by her wealthy, elderly uncle. Blomkvist hires brilliant, unusual hacker Lisbeth Salander to assist him on the case, which becomes more corrupt and complicated at every discovery.
When a First Nations community in Northern Canada loses communication with the outside world just before winter, the community is suddenly in a nightmare state. Food supply quickly dwindles and illness spreads. Families and community leaders must make choices that will affect everyone, including visitors taking refuge from the harsh winter.
Environmental and human rights activist Watt-Cloutier writes about her upbringing in the Arctic circle, seeped in traditional Inuit culture. Fiercely protective of both, Watt-Cloutier explores the ways in which society can protect the Arctic and preserve its cultures.
This classic horror novel takes place during the off season at The Overlook Hotel, with Jack Torrance as the caretaker. The long months, unforgiving weather, and seclusion take a toll on the Torrance family, little by little, manifesting in different ways. Only 5-year-old Danny seems to be able to sense the unwelcome forces surrounding The Overlook.
In a world where each soul is paired with an animal companion, a young girl named Lyra is under the guardianship of her cold, aristocratic uncle. Armed with a mysterious truth-telling device, Lyra sets off to the North when her best friend and many other children are kidnapped. The truth of what is happening to Roger and the other children is more horrifying than she could possibly imagine.
Winter is a frozen, alien world where its inhabitants can choose and change their gender at will. Human emissary Genly Ai is sent to persuade Winter to join a larger confederation of planets and species. Culture clash, politics, gender are central themes in this groundbreaking sci-fi classic.
Childless Alaskan couple Jack and Mabel are lonely. At first snowfall, they build a child out of snow. In the morning, the child is gone. Instead, they meet Faina, a girl who runs wild in the woods. Based on a Russian folk tale, The Snow Child is a story of loss, love, and hope.
Sanaaq by Mitiarjuk Nappaaluk
This episodic novel follows the daily life of young Inuit, Sanaaq and her family in the mid–19th century. For the Inuit, the spirit world is as much part of their lives as hunting seals is. The semi-nomadic community's way of life is threatened by the introduction of white missionaries.
Kikko sets off into the woods to bring her grandmother a pie, following her father's footprints. Arriving at the house, Kikko realizes she's been following a bear in a coat and not her father! With the help of a furry friends' tea party, Kikko is cheerfully back on her way.
Star of television's Alaska: The Last Frontier, Kilcher vividly recalls his upbringing in rural Alaska. Between homesteading and placating his father's volatile moods, young Kilcher gains all of the tools he needs to succeed later in the Alaskan Wilderness.
The quiet fishing village Siglufjörður is police officer Arason's first post. Two suspicious deaths, snow storms, and constant darkness drive Arason nearly to his breaking point, when the village is closed in by avalanche. Arason must work quickly despite his own struggles, to keep the village safe.
Think you can take the heat? Take This Bookish Quiz to Find Your Perfect Summer Read. Then cool off with some Ice Cream and Book Pairings for Hot Summer Days.