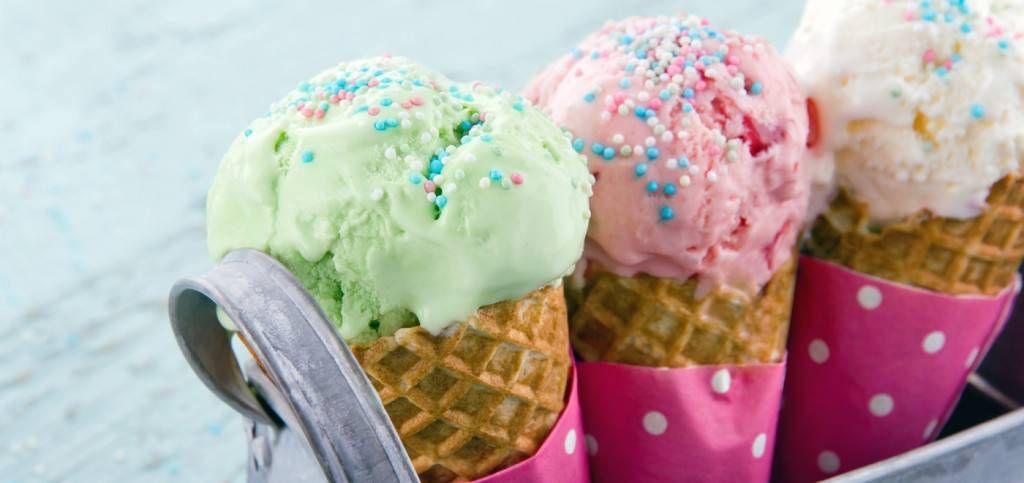 Lists
Ice Cream and Book Pairings for Hot Summer Days
This content contains affiliate links. When you buy through these links, we may earn an affiliate commission.

There's nothing better than reading outside on a warm, summer day. Oh wait, yes there is! Reading outside on a warm, summer day with ice cream. I'm generally the sort of person who is happy to eat almost any ice cream flavor with just about any book. That said, sometimes I enjoy matching my treat to the book I've got in front of me. If you're looking to sweeten your next reading session, or for a bookish way to celebrate National Ice Cream Month, take a look at these suggested ice cream and book pairings.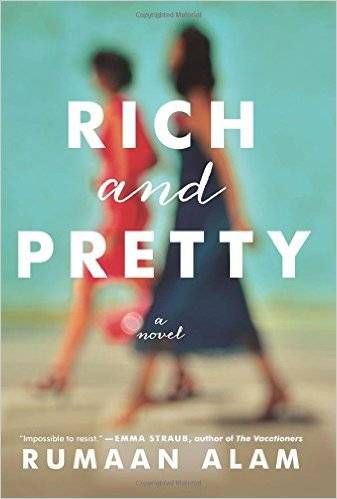 Lemon Sparkling Wine Ice Cream + Rich and Pretty by Rumaan Alam
Yes, wine ice cream exists (in fact, multiple flavors of wine ice cream exist). Pairing an ice cream that features crisp, lemon sparkling wine with a celebrated book about the ways that two young women enter their thirties feels right. Set in contemporary Manhattan, this book is part chronicle of a friendship, part social commentary, and all fun. Blurbs for this book call it "deceptively easy to read," not unlike how deceptively easy it is to gulp down a few glasses of a good sparkling wine or a few bowls of ice cream.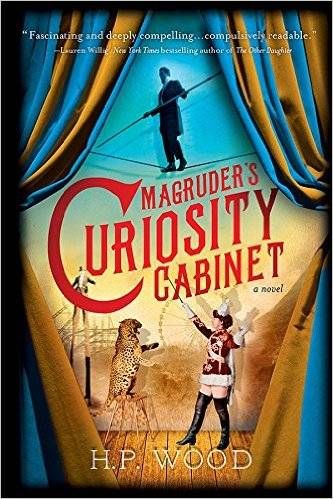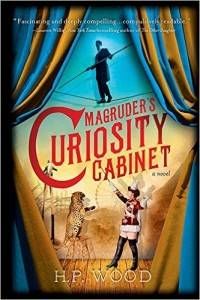 Rainbow Sherbet + Magruder's Curiosity Cabinet by H.P. Wood
This wild, multicolored confection is the perfect compliment to H.P. Wood's new novel set on Coney Island at the turn of the 20th century. The novel features lion tamers, strong men, and other sideshow acts as they help Kitty Hayward find her missing mother. Nothing is as it seems inside the museum of oddities at the center of this book, not unlike how nothing is as it seems in a scoop of rainbow sherbet.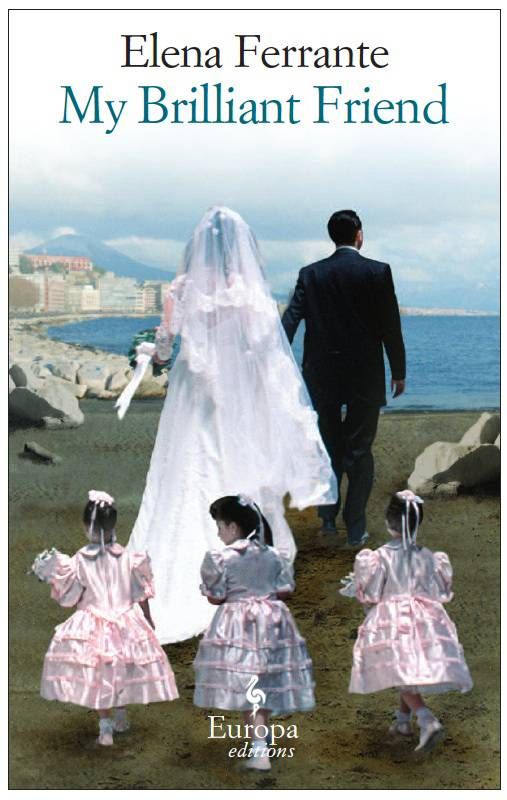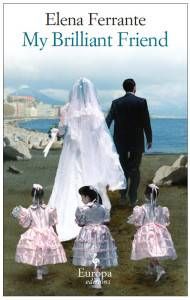 Neapolitan Ice Cream + Elena Ferrante's Neapolitan Novels
I mean, was there really any other option? If you haven't yet started the Ferrante series, there's no better time than during the summer. Ferrante captures the southern Italian setting perfectly. Pair these books with Neapolitan ice cream because they are set in the Neapolitan region, birthplace of this classic ice cream blends chocolate, vanilla, and strawberry in one serving. The three bands of flavor make it a perfect ice cream to compliment to a series of books that follow multiple characters over time.
Cookies and Cream + Blackass by A. Igoni Barrett
This novel, by Nigerian author A. Igoni Barrett, is a pointed and hilarious commentary on race and class in contemporary Nigeria. On the day of an important job interview, the book's main character wakes up with white skin, green eyes, and red hair. He's apparently completely transformed, except for his name, accent, and the black skin that remains on his butt. Barrett's book tackles serious topics like code switching, identity, sexuality, and culture with lightness. Enjoy Blackass with a bowl of cookies and cream ice to enjoy the mix of black and white.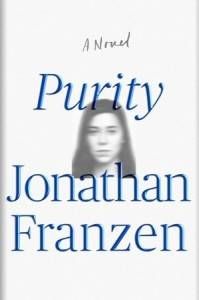 Vanilla Ice Cream + Purity by Jonathan Franzen
I couldn't resist. Love him or hate him, Franzen has come to represent a certain kind of white dude writing that is a natural fit for vanilla ice cream. His latest book, Purity, does nothing to dispel the sense that he's a white guy writing for white guys. If you've decided to pick up Franzen's work this summer, you might as well pair it with a nice, refreshing bowl of vanilla ice cream. Besides, if there's one ice cream flavor associated with purity, it's vanilla.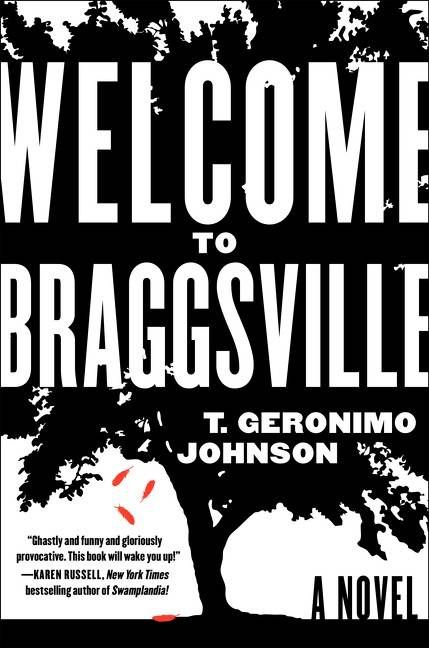 Peach Sorbet + Welcome to Braggsville by T. Geronimo Johnson
Read this novel with a big bowl of peach sorbet since peaches are Georgia's state fruit and sorbet sounds a lot more sophisticated than it really is (not unlike the students at the center of this novel). I loved Johnson's novel about a group of students at UC Berkeley who go to Braggsville, GA to stage a protest/happening at the local Civil War reenactment. The book touches on all the big topics: race, gender, family, protest, inequality, education, and elitism (to name just a few). It's also beautifully written by someone who understands the South in all it's complexity, kindness, and cruelty.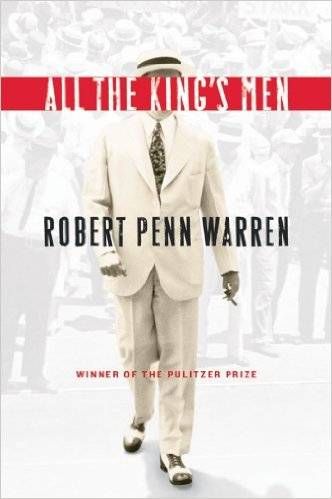 Butter Pecan + All The King's Men by Robert Penn Warren
Robert Penn Warren is the southern grandfather I wish I'd had. Warren won the Pulitzer Prize in 1947 for this fictionalized account of Huey Long's rise to power. It's a fantastic book to read on a sweltering summer day leading up to either the GOP or DNC national conventions. Butter Pecan will remind you of the novel's southern setting and, since I associate that flavor with fathers and grandfathers everywhere, with Warren as I like to imagine him.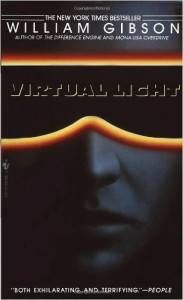 Green Tea Mochi + Virtual Light by William Gibson
This dystopian, cyber-punk, sci-fi novel originally published in the 1990s calls out for Japanese mochi, a portable ice cream and rice cake treat. The book follows a female bike messenger working in San Francisco, a colony of squatters living in the shadow of a destroyed San Francisco-Oakland Bay Bridge, and a Japanese sociologist who studies the bridge-dwellers. Virtual Light is the first in Gibson's Bridge Series, so if you like this one there are two more books waiting for you: Idoru and All Tomorrow's Parties.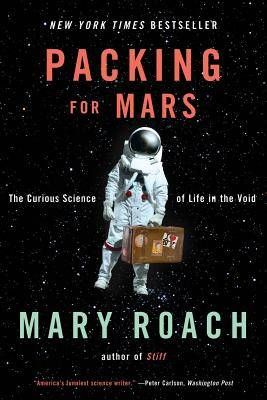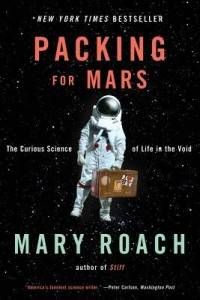 Dippin' Dots + Packing for Mars: The Curious Science of Life in the Void by Mary Roach
Dippin' Dots claims to be the "ice cream of the future" but I'm not so sure that a bunch of tiny balls of ice cream is a super great idea in zero gravity. Mary Roach's book on the various challenges of living in space doesn't mention ice cream explicitly but does cover everything from beer to showering in space. If you're curious, astronauts had real ice cream in space in the 1970s. The (IMHO terrible) freeze dried stuff never actually went into orbit.
If this list has you all excited to blend an ice cream perfectly matched to your current book, check out last year's list of the best ice cream cookbooks.