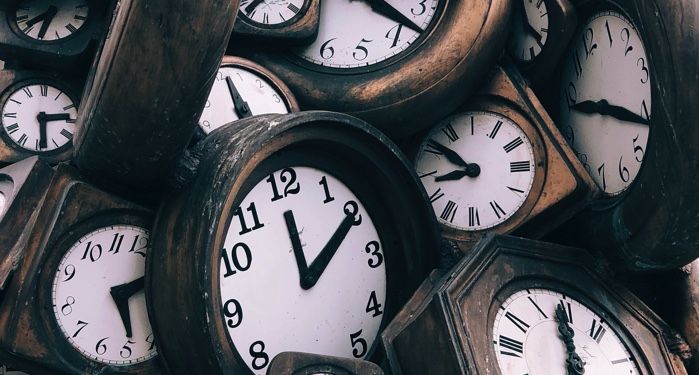 This content contains affiliate links. When you buy through these links, we may earn an affiliate commission.
Have you ever wished you could stop time? Just for a minute or two, to pause and catch your breath. I'm not talking about Time Travel or Reversing Time to go and fix mistakes — that never works out well. Take a look at Five from The Umbrella Academy. Yeesh. Or DC's The Flash. There's a reason why our family yells, "Dammit, Barry!" at every opportunity. Time Travel is almost guaranteed to cause more pain than it's worth. But a well-placed Time Freeze? That can be just what you need to collect your thoughts and avoid your own personal catastrophe.
There are rules, naturally. For example, the potential energy stored in a frozen movement could be disastrous, like broken bones or whiplash. Whether you call it Temporal Manipulation, Chronokinetic powers, or simply The Pause Button, the ability to stop time is potentially one of the most useful and yet underused superpowers known to comics. There are plenty of superheroes, villains, and characters who can move really fast or time travel. But to freeze time? That's a little harder to find. I've narrowed it down to the five best characters to stop time, and even then I'm still open to discussion for it. I'm expecting some heated debate on social media about the difference between the power to stop time and the power to time travel. But first, press pause for a few minutes and check out our fave time stoppers below.
---
Whether it's avoiding a catastrophic accident or simply needing a few extra minutes to enjoy your cup of coffee in peace, the ability to stop time is now top of my superpower wishlist. This is only a starting list of comics to stop time, or at least let me dream. I don't think I can mess up the timeline that much with a well-placed 90-second pause. But it would be nice to put the world on hold (and mute) for but a moment.