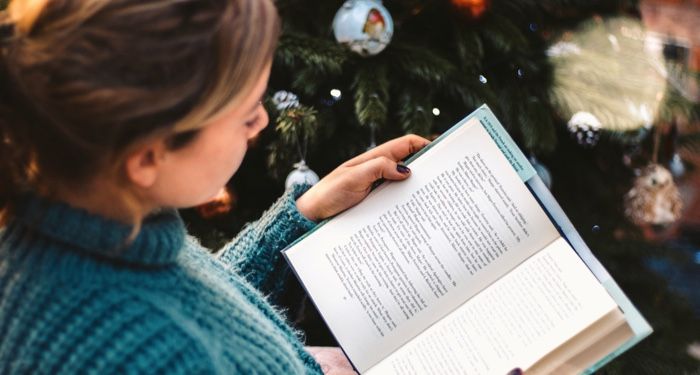 This content contains affiliate links. When you buy through these links, we may earn an affiliate commission.
It's hard to believe that we're almost at the end of the year. I know that there have been a lot of ups and downs this year. I mean, if we're being really honest with ourselves, this has been the trend for a long time. But I digress. The fact of the matter is that we're slowly about to cross over the bridge from 2022 to 2023. That means that we're about to be going through the gauntlet of holidays. Enter: Christmas cozy mysteries.
Holidays are one of those things that you can't avoid, even if you don't celebrate or participate. They are literally everywhere. From movies to books to drinks to food, almost everything you're going to see has been "holiday-ized."
In those situations, I tend to take a "If you can't beat 'em, join 'em" mentality. For me, this means that I consume more holiday related books. And I don't just read ones that are considered pure holiday stories, like A Christmas Carol. In order for me to really enjoy a holiday novel, there either has to be romance or murder. Yes, I know there's a lot to unpack with that statement. But I don't have the time or word space to do it, so we'll forge ahead.
I'm focusing on Christmas cozy mysteries for this list. There is something that is just extra special about solving the mystery, finding the killer and then going home to sit in front of the fire — preferably with a spiked warm beverage followed by watching A Muppet Christmas Carol, which is the superior adaptation.
As a heads up, most of the books listed here are ones that come later on in an established cozy mystery series. It's very rare that a cozy mystery series starts at that time of year. So, no promises that other books in the series won't be spoiled.
This is just a sample of some of the Christmas cozy mysteries you can find out there to read this holiday season. I hope that you were able to find at least one new to you book to pick up. It will make for a great break from the chaos of the world. Until our paths cross again, happy reading and stay warm and hydrated!