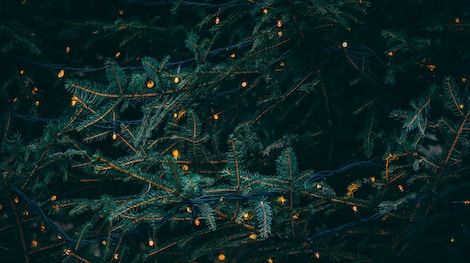 Fiction
Read These: Festive Christmas Books for Book Clubs
This content contains affiliate links. When you buy through these links, we may earn an affiliate commission.
When Santa starts appearing in stores and malls, and twinkle lights appear on decks and yards, you know that the holiday season is coming, ready or not. Book clubs often switch the theme of their reading conversation to a book with a holiday theme. This year, try one of these festive winter holiday or Christmas books for book clubs as you pass the hot cocoa and wrap up in cozy blanket. December holidays often celebrate togetherness, and these books will make your book club thankful for the togetherness you share.
Christmas Book For Book Clubs to Welcome the Holidays
A fun, feisty, and gender-bending tale from the 18th-century classic. If you want to laugh and smile while also feeling the holiday romance, this one is for your group.
Historical romance for the holidays? This well-regarded and romantic tale of the Great War and the sacrifices made during wartime will make your romantic-driven book club sigh and smile.
If your club prefers a great romance, check out this thoughtful and dreamy story of a former beauty queen recovering from public disgrace. Christmas is an important time for new beginnings and growing closer to those you like…and maybe even love!
4. Hiddensee by Gregory Maguire
After Wicked, Maguire comes back with an interesting and odd tale of the Nutcracker like you've never seen him. Might be fun to pair with an outing to see a version of the ballet in your local area!
Prefer a good mysterious whodunnit in your book club? Lackey's excellent suspenseful writing will keep you page-turning through the whole book.
If your book club ventures into poetry, consider this collection of poems inspired by the practices of Judaism. Whether you specifically celebrate Hanukkah or not, this beautiful and poignant collection is sure to get your group thinking and chatting.
It's hard to find great books about Kwanzaa beyond children's books. Adams's insight into the way Kwanzaa is celebrated in particular communities in Hawaii allows insight into the holiday and the traditions surrounding it.
Funny and literary and short, these stories will charm and impress you and your book club. A magical collection that deals only tangentially with the holidays but will charm you and make you think nonetheless.
This holiday short story compilation will take you in a variety of directions; treat it like an advent calendar and read one story a day until the big day (or until your next book club meeting).
While not a new book, Brosh's semi-graphic-novel with essays gives some of the most laugh-out-loud-funny illustrations and tales of family Christmas. If your book club loves graphic memoir and hasn't gotten hold of this one yet, it's a great choice.
Oyeyemi's brand of fairytale magic is entirely her own and recognizable in all types. During a time of year when gingerbread is frequently available for the snacking, try this novel that combines Hansel and Gretel with a fantastical family saga. Bring snacks for the discussion!
Deeply irreverent and zany, Sedaris's view on the world makes people gasp with surprise and groan when he perfectly names a familiar trope. Good for a book club focused on comedic writing, even though it's been available for a while now.
If you love YA and got into Nick and Norah's Infinite Playlist, this Christmas Eve tale will charm and intrigue you. A guaranteed fast read for the busy holiday season.
One of the best "families trapped together at the holidays while forced to talk to each other and air their issues" books out there. If your book club likes to reminisce about your own family traditions, this one will definitely get you talking.
Want a dreamy fairytale setting that makes you feel like all is piled with the sparkly white stuff outside? You won't have to daydream about a white Christmas with this winter wonderland of a book to read.
---
Can't get enough of the mistletoe and holly? Here are some of our favorite Comfort Reads to get downright snuggly this holiday season. Your book club will also be well served by the book club suggestions we worked up, perfect for choosing your next read after the holidays.