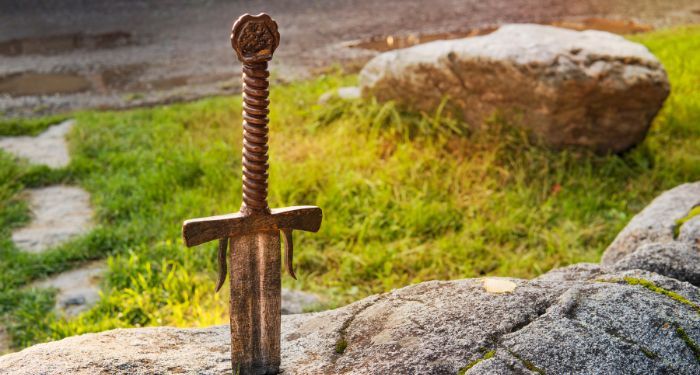 Lists
8 Celtic Mythology Books for Readers of All Ages
This content contains affiliate links. When you buy through these links, we may earn an affiliate commission.
Celtic mythology has been a source of inspiration for writers, artists, and historians for centuries. The tales of King Arthur and his knights are perhaps the most famous from the broad collection of stories that fall under the 'Celtic mythology' umbrella, but there are many other tales and characters that are just as fascinating, including legendary figures like Cú Chulainn and figures like selkies, giants, and the Fair Folk. These stories have sparked the imaginations of many different writers, both in fiction and nonfiction. There are a multitude of books looking at the tales from a historical perspective, as well as novels and short stories that explore, retell, and play with these ancient tales.
'Celtic mythology' is such a wide topic that it's difficult to pin down. The stories that fall into this category hail from Wales, Ireland, Scotland, the Isle of Man, and many other places in and around the British Isles and Northern Europe. Because of the distinct ancient cultures and histories of these places, any look at Celtic mythology has to acknowledge that only a small portion can be covered in a single book. Some historians have looked at the histories and cultural contexts of famous stories, and the real-world events behind legendary characters, while fiction authors have brought a modern angle to old, much-loved stories. Here are some of the best books about, or featuring, Celtic mythology.
---
Many of these books draw specifically on Irish mythology, and if you're interested in exploring Irish writing more deeply, try our list of 15 Irish Authors You Need to Read. For books that look at a different, but equally rich and fascinating area of mythology, try 15 of the Best Indian Mythology Books for Children.