Female superheroes are where it's at. Just ask Wonder Woman (but we don't speak of the Justice League movie). I'm glad film studios are finally realizing people want to see movies starring female heroes. I've been waiting for this adaptation since they announced it in, what, 2014? Carol Danvers is kickass in every way you can be. Smart, strong, powerful, and hilarious – she's a kick ass, smart ass badass. Whether she's beating baddies from outer space or palling around with the rest of the Avengers, she's always got a zinger up her sleeve. She is tied with Wonder Woman for my favourite superhero and I cannot wait for the movie. To help hold me—I mean you—over until the movie, here are 20 Captain Marvel quotes!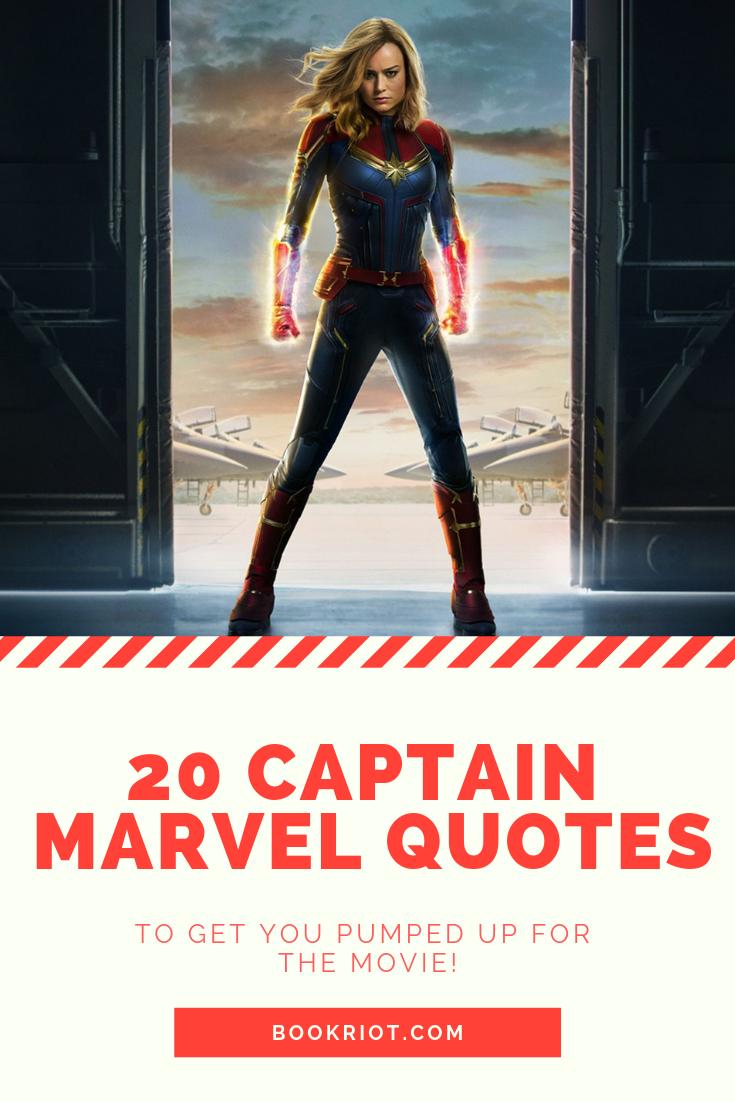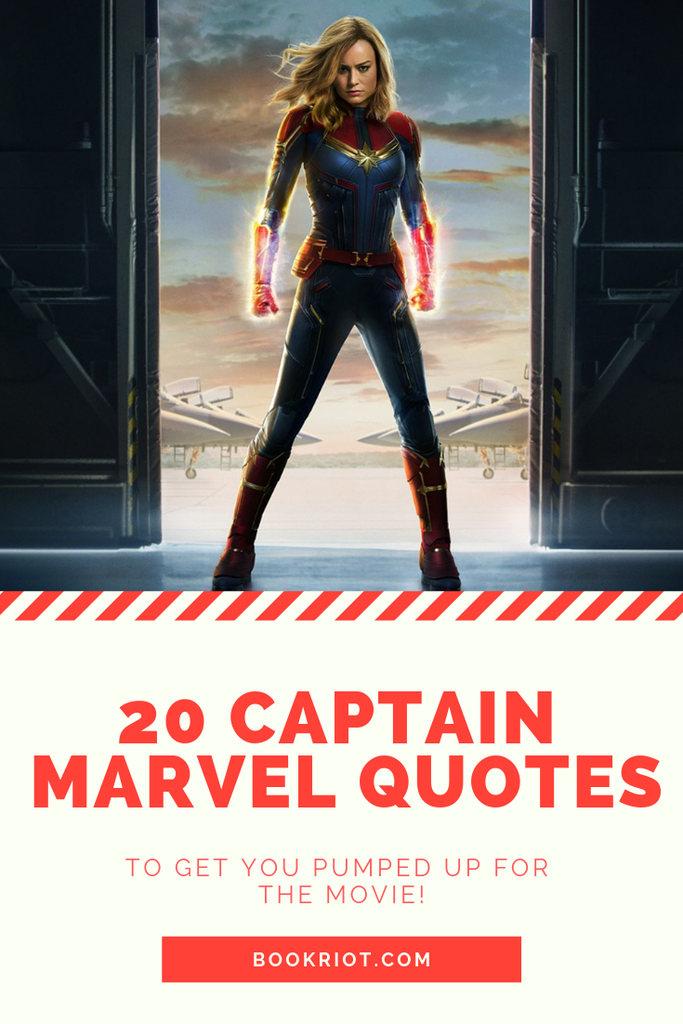 Captain Marvel Quotes
"My name is Carol Danvers. Ever since I was a little kid, I didn't fit in. See, I always wanted to fly."
—Captain Marvel Primer Pages (2017)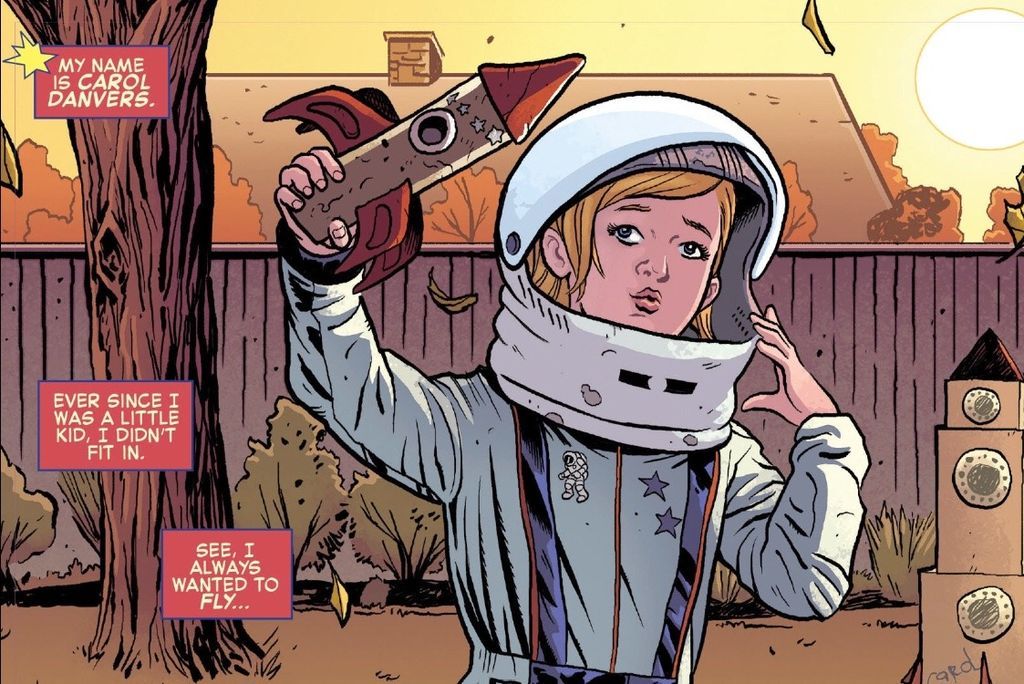 "Even with my back against the wall—I don't give up!"

—
Ms. Marvel Vol 1 #17
"You don't have to thank me. I absorbed you. We're practically related."
—Captain Marvel Vol 7 #8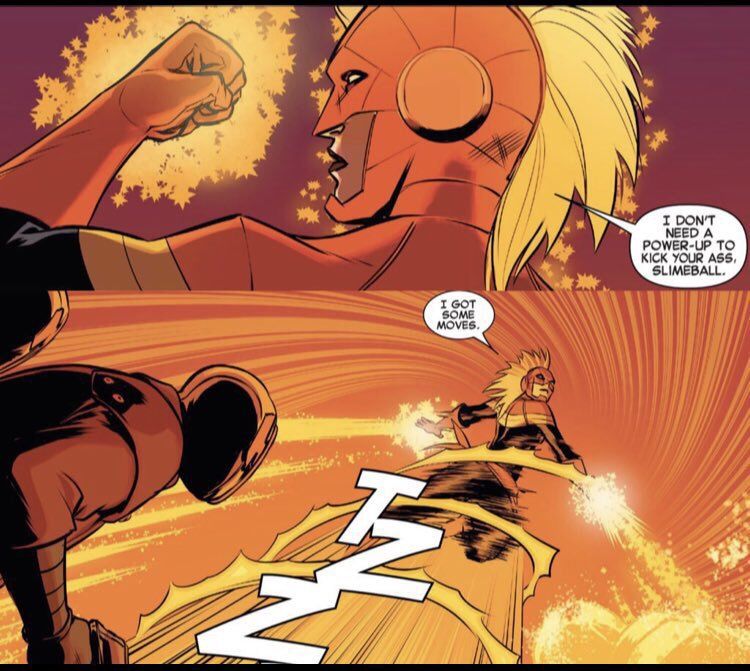 "I don't need a power-up to kick your ass, slimeball. I got some moves"
—Captain Marvel Vol 8 #14
"This isn't a question of what I'm not. This is a question of who I could be."
—Giant-Size Ms. Marvel Vol 1 #1
"I couldn't tell them the truth…it wasn't that we couldn't go back…it was that I don't know if I wanted to."
—Mighty Captain Marvel Vol 1 #9
"Yeah, laugh it up, Mr. Potato Head. Let's see, which tiny appendage should I rip off first?"
—Ms. Marvel Vol 2 #17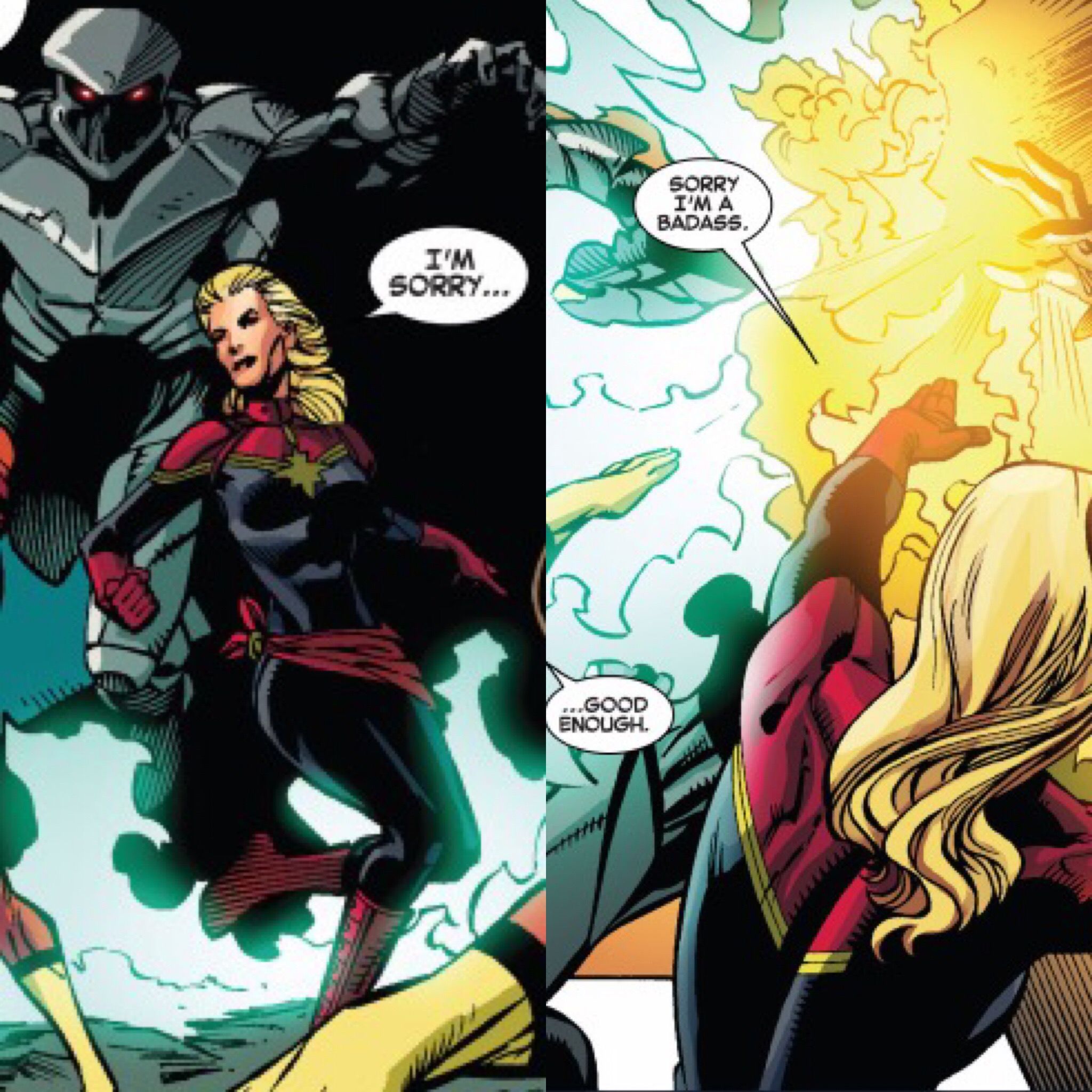 "I'm sorry…sorry I'm a badass."
—Captain Marvel Vol 7 #16
"These are not the droids you're looking for. …It was worth a shot."
—Captain Marvel #1
"Don't you 'lady' me, son. I'm an avenger."
—Avenging Spider-Man 9

"Preeeetty sure nothing bad can happen when I'm wearing my lucky hat."
—Captain Marvel #9
"But being the best you can be…That's doable. That's possible for anybody if they put their mind to it."
—Ms. Marvel Vol 2 #50
"Now if you'll excuse me…I need to go punch a dinosaur."
—Captain Marvel #9
"No one steals my flerken cat!"
—Captain Marvel Vol 8 #2

"Have you ever seen a little girl run so fast she falls down? There's an instant, a fraction of a second before the world catches hold of her again…A moment when she's outrun every doubt and fear she's ever had about herself and she flies. In that moment, every little girl flies."
—Captain Marvel Vol 8 #1
"Make the coffee and I might let you live."
—Captain Marvel Book 2: Stay Fly (#7-11)
"Fear is not a choice. What you do with it is."
—Captain Marvel #10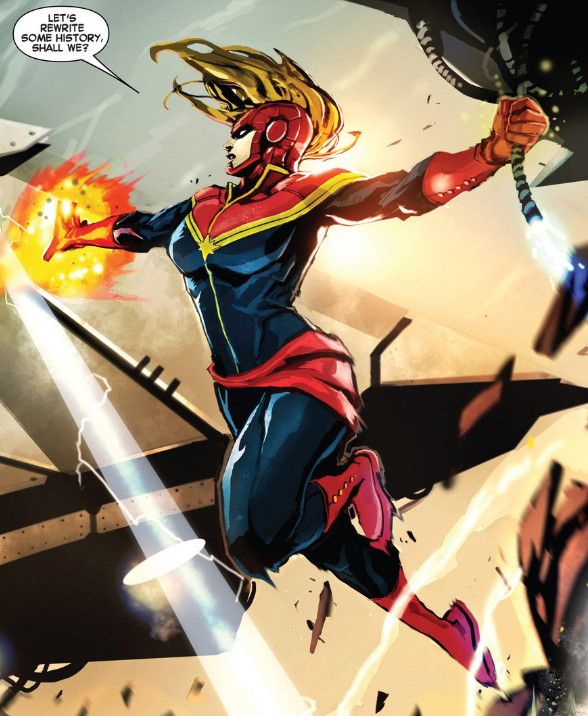 "Let's rewrite some history, shall we?"
—Captain Marvel #2
"You wanna be excellent? Really excellent at what you do? Then be excellent every day, in every part of your life. That's how the great ones do it."
—Avengers (2018) #11
"Well…First there was nothing, then there was everything…Then the good lord saw fit to bring me into the world to kick the asses of those who need it most. So get ready 'cause this day or the next, it's coming."
—Avengers Vol 5 #19
And a bonus from the movie trailer:
"I'm not going to fight your war. I'm going to end it."
Looking for more Captain Marvel quotes and goodness? Check out What to Know Before Watching the New Captain Marvel Movie, this handy guide: Who the Heck Are All These Captain Marvels?, and, of course, the awesome trailer for the movie!