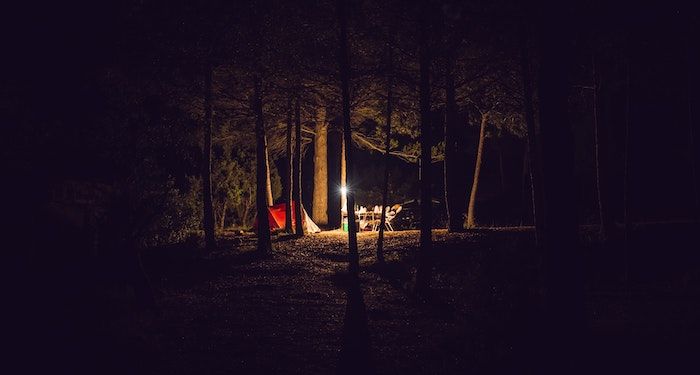 Horror
Dude, Where's My Tent: 9 Great Camping Horror Books
This content contains affiliate links. When you buy through these links, we may earn an affiliate commission.
I hate the song "The Teddy Bears' Picnic." It gives me the creeps! It begins with "If you go out in the woods today…" and I'm like "LEMME STOP YOU RIGHT THERE." I do not go into in the woods, specifically because there are things in there. Plus like a million ways to shuffle off your mortal coil. Admittedly, I am a…what's that word?…a chicken. I am a big chicken, bawk bawk. I do not go camping because I do not want to run the risk of being eaten by a bear or bit by a snake, or chased through the woods by a man with mommy issues wearing a mask made of human flesh. You know, the usual outdoorsy things. It's all camping horror.
Which is why scary books about people out in the woods are so effective for me. I don't want to be out there, but I love reading about other people doing it. One of my favorite camping horror stories — which is unfortunately no longer in print — is The Summer is Ended and We Are Not Yet Saved by Joey Comeau. It was expanded from the original novella Bible Camp Bloodbath. (Which has maybe my favorite jacket description: "Martin is going to Bible Camp for the summer. He's going to make new friends. And he's excited, but that's probably because nobody told him what this book is called.")
So please join me in celebrating terrible things happening to people on hikes and rafting trips and summer camp adventures, which can be enjoyed from the comfort of your own home. Please also note that like most horror, this sub-genre is mostly written by white, male-presenting authors, so if you know of any great diverse camping horror, please let us know!