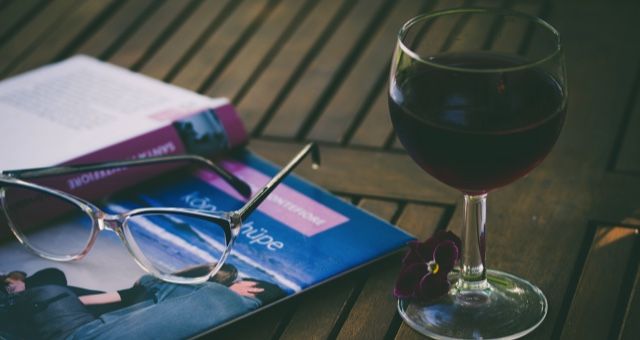 How To
How to Start a Boozy Book Club
This content contains affiliate links. When you buy through these links, we may earn an affiliate commission.
Have you ever wanted to start a boozy book club but are not sure what to name it? Hell, maybe you aren't even sure if you will have enough members for your club. I am here to tell you, "Who gives a shit if nobody shows up or if your club has a name others think is dumb!" At the end of the day, you'll still have your drink(s) and your monthly book. Am I right? There is nothing better than the combination of drinks and books.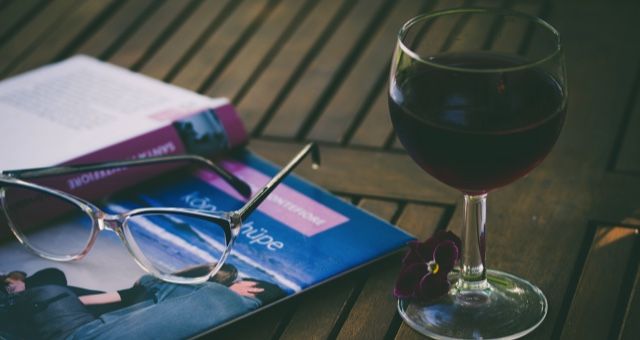 Starting a boozy book club can be quite fun. You and your club members get to decide the name of the club, the books that will be read and, most importantly, the drinks that will be consumed! Will it be BYOB or will the host of each month's meeting supply the drinks? Will you drink beer, wine, or spirits? Or all three? The possibilities are endless. At the public library I am employed at, we have a pretty awesome boozy book club named "Libros & Libations." We are currently reading the book Up Jumped the Devil: The Real Life of Robert Johnson by Bruce Conforth and Gayle Dean Wardlow. Our next book will be With the Fire on High by Elizabeth Acevedo in honor of Hispanic Heritage Month.
What we do is we meet once a month at a local brewery or bar and discuss the book we read. We have drinks, some good laughs and an excellent discussion. It is a great opportunity to relax after a long day of work and discuss books with fellow bibliophiles. Some meetups have excellent attendance, while others do not. But we are never discouraged because a good book (or maybe even a bad one) accompanied by a good drink is all you really need. Is it weird that I enjoy porters and stouts during the hell-like weather in South Texas? Oh well. India pale ales and I just do not get along. Your drink of choice is golden no matter what.
If you are unsure what to name your boozy book club, here are a few examples:
Wine About Books
The Vine and Verse
The Drink Tank
Boozin' Books
Library Libations
Or you can find 50+ Puntastic and Fun Book Club Names here. The possibilities are endless, really. But always remember, "if you build it, they will come." Just don't be afraid to get your book club started today. Our friends over at Bustle recommend having either food or drinks, or both, for your book club. "Much like food, alcohol can make any gathering more fun. Whether it's simple mimosas, a few bottles of wine, or an elaborate themed cocktail, adding some booze to the mix will certainly spice up your book club and liven up the discussion." That is excellent advice.
Some other advice I can give you is to incorporate audiobooks. Let's face it, we are all very busy with work, or school, or raising families. Opening up a physical book and consuming it before your next book club meeting can be tough. But with audiobooks, you can easily listen to your monthly read from the comfort of your car, from your cell phone, or from any other personal device. Get with your local public library to see if they offer resources like Overdrive or cloudLibrary. Audiobooks from those platforms can easily be downloaded through an internet connection, and then can be enjoyed from anywhere at any time. Trust me when I tell you this is a great option.
At the end of the day, book clubs are pretty badass. No matter the name of the club, the food or drinks you have, or the books you read, it will always be a win-win situation when books are involved. So, take all of the advice I have given you here and start your own book club today. Cancel all the noise that is stopping you from doing this and just do the damn thing. Happy reading and happy drinking. Cheers!