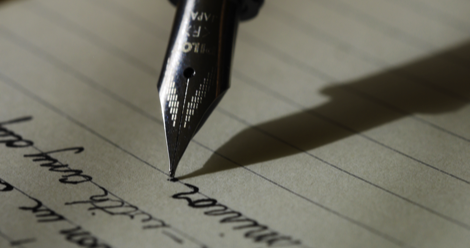 Lists
50 Must-Read Books with Gorgeous Writing
This content contains affiliate links. When you buy through these links, we may earn an affiliate commission.
We book lovers read so much, and so widely, that we've seen it all. The good, the bad, the so-bad-it's-good, the meh, the life changing. And we've all been exposed to countless writing styles. Some exceptionally beautiful books, however, rise above the rest…not just because it was well-written or it spoke to us or it felt like home, but because the writing knocked our socks off.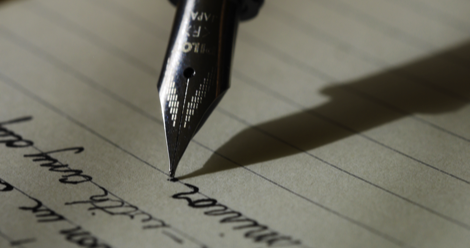 These are the novels that end up with a thousand gorgeous lines scattered across social media, first lines scribbled in notebooks, underlined and reread over and over again because you didn't want to forget it (and you read it out loud, too, because how is this sentence so perfect?). Whole books of quotable, gorgeous material that are a joy to read because of the author's use of language.
This is a list of books with gorgeous writing from beginning to end. Lush, descriptive, poignant language that paints a beautiful picture of the story you chose. Pick up one of these beauties, and know that you're in for a treat you'll savor for weeks to come after reading.
"Janie Crawford left her hometown to get married, and comes back alone after a two year absence. Her story spans 40 years of her life and how Janie sought love in four relationships that shaped her. This is a novel about relationships, culture, politics, and tradition, through the eyes of a African-American woman growing up in the early 1900s, and it is gorgeously told."
"A man returns to his childhood home to attend a funeral. Although the house he lived in is long gone, he is drawn to the farm at the end of the road, where, when he was seven, he encountered Lettie Hempstock. As he sits by the pond (that she'd claimed was an ocean), the unremembered past floods back. And it is too strange, too frightening, too dangerous to have happened to anyone, let alone a small boy."
"Seven-year-old twins Estha and Rahel see their world shaken irrevocably by the arrival of their beautiful young cousin, Sophie. It is an event that leads to an illicit liaison and tragedies accidental and intentional, exposing "big things [that] lurk unsaid" in a country drifting dangerously toward unrest." The writing in this novel is so incredible, the story so moving and heartbreaking, that this one's a must.
Deathless by Catherynne M. Valente
"Koschei the Deathless is to Russian folklore what giants or wicked witches are to European culture: the villain of countless stories which have been passed on through story and text for generations. Young Marya Morevna transforms from a clever peasant girl to Koschei's beautiful bride, to his eventual undoing. Along the way there are Stalinist house elves, magical quests, secrecy and bureaucracy, and games of lust and power."
"A wife refuses her husband's entreaties to remove the green ribbon from around her neck. A woman recounts her sexual encounters as a plague slowly consumes humanity. A salesclerk in a mall makes a horrifying discovery within the seams of the store's prom dresses. One woman's surgery-induced weight loss results in an unwanted houseguest. These short stories bend genre to shape startling narratives that map the realities of women's lives and the violence visited upon their bodies."
Beloved by Toni Morrison
"Sethe was born a slave and escaped to Ohio, but eighteen years later she is still not free. She has too many memories of Sweet Home, the beautiful farm where so many hideous things happened. And Sethe's new home is haunted by the ghost of her baby, who died nameless and whose tombstone is engraved with a single word: Beloved."
Honorable mention: Everything else Toni Morrison has written.
"A sudden and powerful romance blossoms between an adolescent boy and a summer guest at his parents' cliffside mansion on the Italian Riviera. Each is unprepared for the consequences of their attraction, when, during the restless summer weeks, unrelenting currents of obsession, fascination, and desire intensify their passion and test the charged ground between them. Recklessly, the two verge toward the one thing both fear they may never truly find again: total intimacy."
"It happens at the start of every November: the Scorpio Races. Riders attempt to keep hold of their water horses long enough to make it to the finish line. Some riders live. Others die. At nineteen, Sean Kendrick is the returning champion. Puck Connolly is different. She never meant to ride in the Scorpio Races. But fate hasn't given her much of a choice. So she enters the competition—the first girl ever to do so. She is in no way prepared for what is going to happen."
Honorable mention: The Raven Boys series
"Having survived a profoundly dysfunctional upbringing only to find herself hospitalized and facing a dual diagnosis of post traumatic stress disorder and bipolar II disorder; Terese Marie Mailhot is given a notebook and begins to write her way out of trauma. The result is this memoir, a memorial for Mailhot's mother, a social worker and activist who had a thing for prisoners; a story of reconciliation with her father―an abusive drunk and a brilliant artist―who was murdered under mysterious circumstances; and an elegy on how difficult it is to love someone while dragging the long shadows of shame."
"Four seekers arrive at a notoriously unfriendly pile called Hill House: Dr. Montague, an occult scholar looking for solid evidence of a "haunting"; Theodora, his lighthearted assistant; Eleanor, a friendless, fragile young woman well acquainted with poltergeists; and Luke, the future heir of Hill House. At first, their stay seems destined to be merely a spooky encounter with inexplicable phenomena. But Hill House is gathering its powers—and soon it will choose one of them to make its own."
"Set in the 1950s Paris of American expatriates, liaisons, and violence, a young man finds himself caught between desire and conventional morality. With a sharp, probing imagination, this classic narrative delves into the mystery of loving and creates a moving, highly controversial story of death and passion that reveals the unspoken complexities of the human heart."
"Seraphina is a half-dragon, descended from a dragon mother who took human form and a father who has no particular fondness for Seraphina's kind. Not that anyone else does either. Hers is a world where dragons and humans live and work side by side—but below the surface, tensions and hostilities are on the rise. When a member of the royal family is brutally murdered, she's suddenly thrust into the spotlight, drawn into the investigation alongside the dangerously perceptive Prince Lucian. As the two uncover a sinister plot to destroy the wavering peace of the kingdom, Seraphina's struggle to protect her secret becomes increasingly difficult…and its discovery could mean her very life."
"Around the world, black hand prints are appearing on doorways, scorched there by winged strangers who have crept through a slit in the sky. In a dark and dusty shop, a devil's supply of human teeth grows dangerously low. And in the tangled lanes of Prague, a young art student is about to be caught up in a brutal otherworldly war."
"Marie-Laure lives in Paris near the Museum of Natural History, where her father works. When she is twelve, the Nazis occupy Paris and father and daughter flee to where Marie-Laure's reclusive great uncle lives in a tall house by the sea. With them they carry what might be the museum's most valuable and dangerous jewel. In a mining town in Germany, Werner Pfennig, an orphan, grows up with his younger sister, enchanted by a crude radio they find that brings them news and stories from places they have never seen or imagined. Werner becomes an expert at building and fixing these crucial new instruments and is enlisted to use his talent to track down the resistance. Deftly interweaving the lives of Marie-Laure and Werner, Doerr illuminates the ways, against all odds, people try to be good to one another."
"Allende's debut novel brings to life the triumphs and tragedies of three generations of the Trueba family. The patriarch Esteban is a volatile, proud man whose voracious pursuit of political power is tempered only by his love for his delicate wife, Clara, a woman with a mystical connection to the spirit world. When their daughter Blanca embarks on a forbidden love affair in defiance of her implacable father, the result is an unexpected gift to Esteban: his adored granddaughter Alba, a beautiful and strong-willed child who will lead her family and her country into a revolutionary future."
"Miller's novel is a thrilling, profoundly moving, and utterly unique retelling of the legend of Achilles and the Trojan War. A tale of gods, kings, immortal fame, and the human heart, it brilliantly reimagines Homer's enduring masterwork, The Iliad. An action-packed adventure, an epic love story, and a marvelously conceived and executed page-turner."
Honorable mention: Circe
"Grief-stricken after his mother's death and three years of wandering the world, Victor is longing for a family and a sense of purpose. He believes he's found both when he returns home to Seattle only to be swept up in a massive protest. With young, biracial Victor on one side of the barricades and his estranged father—the white chief of police—on the opposite, the day descends into chaos, capturing in its confusion the activists, police, bystanders, and citizens from all around the world who'd arrived that day brimming with hope. By the day's end, they have all committed acts they never thought possible."
"Every dawn brings horror to a different family in a land ruled by a killer. Khalid, the eighteen-year-old Caliph of Khorasan, takes a new bride each night only to have her executed at sunrise. So it is a suspicious surprise when sixteen-year-old Shahrzad volunteers to marry Khalid. But she does so with a clever plan to stay alive and exact revenge on the Caliph for the murder of her best friend and countless other girls. Shazi's wit and will, indeed, get her through to the dawn that no others have seen, but with a catch…she's falling in love with the very boy who killed her dearest friend. She discovers that the murderous boy-king is not all that he seems and neither are the deaths of so many girls. Shazi is determined to uncover the reason for the murders and to break the cycle once and for all."
"Evi—a classically-trained ballerina—was nine months pregnant when her husband Eamon was killed in the line of duty on a steamy morning in July. Now, it is winter, and Eamon's adopted brother Dalton has moved in to help her raise six-month-old Noah. This is told in three intertwining, melodic voices: Evi in present day, as she's snowed in with Dalton during a freak blizzard; Eamon before his murder, as he prepares for impending fatherhood and grapples with the danger of his profession; and Dalton, as he struggles to make sense of his life next to Eamon's, and as he decides to track down the biological father he's never known."
"Set in the eerie days of civilization's collapse, Station Eleven tells the spellbinding story of a Hollywood star, his would-be savior, and a nomadic group of actors roaming the scattered outposts of the Great Lakes region, risking everything for art and humanity."
"Aristotle is an angry teen with a brother in prison. Dante is a know-it-all who has an unusual way of looking at the world. When the two meet at the swimming pool, they seem to have nothing in common. But as the loners start spending time together, they discover that they share a special friendship—the kind that changes lives and lasts a lifetime. And it is through this friendship that Ari and Dante will learn the most important truths about themselves and the kind of people they want to be."
"Arriving in Buenos Aires in 1913, with only a suitcase and her father's cherished violin to her name, seventeen-year-old Leda is shocked to find that the husband she has travelled across an ocean to reach is dead. Unable to return home, alone, and on the brink of destitution, she finds herself seduced by the tango, the dance that underscores every aspect of life in her new city."
"The monster in Conor's backyard is not the one he's been expecting—the one from the nightmare he's had every night since his mother started her treatments. This monster is ancient. And wild. And it wants something from Conor. Something terrible and dangerous. It wants the truth. From the final idea of award-winning author Siobhan Dowd—whose premature death from cancer prevented her from writing it herself—Patrick Ness has spun a haunting and darkly funny novel of mischief, loss, and monsters both real and imagined."
"White Oleander tells the unforgettable story of Ingrid, a brilliant poet imprisoned for murder, and her daughter, Astrid, whose odyssey through a series of Los Angeles foster homes—each its own universe, with its own laws, its own dangers, its own hard lessons to be learned-becomes a redeeming and surprising journey of self-discovery."
"A collection of linked short stories by American novelist Tim O'Brien, about a platoon of American soldiers fighting on the ground in the Vietnam War, and the things they carried with them depending on their priorities, their superstitions, their dreams, and the things they hold closest to their hearts."
"This is the sort-of true coming-of-age story of a young Asian trans girl, pathological liar, and kung-fu expert who runs away from her parents' abusive home in a rainy city called Gloom. Striking off on her own, she finds her true family in a group of larger-than-life trans femmes who live in a mysterious pleasure district known only as the Street of Miracles. Under the wings of this fierce and fabulous flock, the protagonist blossoms into the woman she has always dreamed of being, with a little help from the unscrupulous Doctor Crocodile. When one of their number is brutally murdered, she joins her sisters in forming a vigilante gang to fight back against the transphobes, violent johns, and cops that stalk the Street of Miracles."
"Surrounded by enemies, the once-great nation of Ravka has been torn in two by the Shadow Fold, a swath of near impenetrable darkness crawling with monsters who feast on human flesh. Now its fate may rest on the shoulders of one lonely refugee. Alina Starkov has never been good at anything. But when her regiment is attacked on the Fold and her best friend is brutally injured, Alina reveals a dormant power that saves his life—a power that could be the key to setting her war-ravaged country free."
Moonbath by Yanick Lahens
"After she is found washed up on shore, Cétoute Olmène Thérèse, bloody and bruised, recalls the circumstances that led her there. Her voice weaves hauntingly in and out of the narrative, as her story intertwines with those of three generations of women in her family, beginning with Olmène, her grandmother. Olmène, barely sixteen, catches the eye of the cruel and powerful Tertulien Mésidor, despite the generations-long feud between their families which cast her ancestors into poverty. As the family struggles through political and economic turmoil, the narrative shifts between the voices of four women, their lives interwoven with magic and fraught equally with hope and despair, leading to Cétoute's ultimate, tragic fate."
"On a cool evening in Kolkata, India, beneath a full moon, as the whirling rhythms of traveling musicians fill the night, college professor Alok encounters a mysterious stranger with a bizarre confession and an extraordinary story. Tantalized by the man's unfinished tale, Alok will do anything to hear its completion. So Alok agrees, at the stranger's behest, to transcribe a collection of battered notebooks, weathered parchments, and once-living skins."
"The nameless narrator of the novel describes growing up in a black community in the South, attending a Negro college from which he is expelled, moving to New York and becoming the chief spokesman of the Harlem branch of "the Brotherhood", and retreating amid violence and confusion to the basement lair of the Invisible Man he imagines himself to be."
"Diana stands before the mirror preening with her best friend, Maureen. Suddenly, a classmate enters holding a gun, and Diana sees her life dance before her eyes. In a moment the future she was just imagining—a doting wife and mother at the age of forty—is sealed by a horrific decision she is forced to make. In prose infused with the dramatically feminine sensuality of spring, we experience seventeen-year-old Diana's uncertain steps into womanhood."
"To everyone who knows them, best friends Miel and Sam are as strange as they are inseparable. Roses grow out of Miel's wrist, and rumors say that she spilled out of a water tower when she was five. Sam is known for the moons he paints and hangs in the trees and for how little anyone knows about his life before he and his mother moved to town. But as odd as everyone considers Miel and Sam, even they stay away from the Bonner girls, four beautiful sisters rumored to be witches. Now they want the roses that grow from Miel's skin, convinced that their scent can make anyone fall in love. And they're willing to use every secret Miel has fought to protect to make sure she gives them up."
"The circus arrives without warning. It is simply there, when yesterday it was not. It is called Le Cirque des Rêves, and it is only open at night. Behind the scenes, a fierce competition is underway: a duel between two young magicians, Celia and Marco, who have been trained since childhood expressly for this purpose by their mercurial instructors. Unbeknownst to them both, this is a game in which only one can be left standing. Despite the high stakes, Celia and Marco soon tumble headfirst into love, setting off a domino effect of dangerous consequences, and leaving the lives of everyone, from the performers to the patrons, hanging in the balance."
"One night in winter, Peter Lake—orphan and master-mechanic—attempts to rob a fortress-like mansion on the Upper West Side. Though he thinks the house is empty, the daughter of the house is home. Thus begins the love between Peter Lake, a middle-aged Irish burglar, and Beverly Penn, a young girl, who is dying. Peter Lake, a simple, uneducated man, because of a love that, at first he does not fully understand, is driven to stop time and bring back the dead."
"Celebrated brain surgeon Thomas Eapen has been sitting on his porch, talking to dead relatives. At least that is the story his wife, Kamala, prone to exaggeration, tells their daughter, Amina, a photographer living in Seattle. Reluctantly Amina returns home and finds a situation that is far more complicated than her mother let on, with roots in a trip the family, including Amina's rebellious brother Akhil, took to India twenty years earlier. Amina soon realizes that the only way she can help her father is by coming to terms with her family's painful past. In doing so, she must reckon with the ghosts that haunt all of the Eapens."
"Opening in Calcutta in the 1960s, this novel follows two families—one English, one Bengali—as their lives intertwine in tragic and comic ways. The narrator, Indian born and English educated, traces events back and forth in time, from the outbreak of World War II to the late twentieth century, through years of Bengali partition and violence, observing the ways in which political events invade private lives."
"Foolish love appears to be the Roux family birthright, an ominous forecast for its most recent progeny, Ava Lavender. Ava—in all other ways a normal girl—is born with the wings of a bird. In a quest to understand her peculiar disposition and a growing desire to fit in with her peers, sixteen-year old Ava ventures into the wider world, ill-prepared for what she might discover and naive to the twisted motives of others."
"Under the influence of their charismatic classics professor, a group of clever, eccentric misfits at an elite New England college discover a way of thinking and living that is a world away from the humdrum existence of their contemporaries. But when they go beyond the boundaries of normal morality their lives are changed profoundly and forever, and they discover how hard it can be to truly live and how easy it is to kill."
"Abandoned by her mother on Jellicoe Road when she was eleven, Taylor Markham, now seventeen, is finally being confronted with her past. But as the reluctant leader of her boarding school dorm, there isn't a lot of time for introspection. And while Hannah, the closest adult Taylor has to family, has disappeared, Jonah Griggs, the boy who might be the key to unlocking the secrets for Taylor's past, is back in town, moody stares and all."
"The dream chooses the dreamer, not the other way around—and Lazlo Strange, war orphan and junior librarian, has always feared that his dream chose poorly. Since he was five years old, he's been obsessed with the mythic lost city of Weep, but it would take someone bolder than he to cross half the world in search of it. Then a stunning opportunity presents itself, in the form of a hero called the Godslayer and a band of legendary warriors, and he has to seize his chance or lose his dream forever."
"Growing up in a small rice-farming village in 1980s Iran, eleven-year-old Saba Hafezi and her twin sister, Mahtab, are captivated by America. So when her mother and sister disappear, leaving Saba and her father alone in Iran, Saba is certain that they have moved to America without her. But her parents have taught her that "all fate is written in the blood," and that twins will live the same life, even if separated by land and sea. As she grows up in the warmth and community of her local village, falls in and out of love, and struggles with the limited possibilities in post-revolutionary Iran, Saba envisions that there is another way for her story to unfold."
"It is 1939. Nazi Germany. The country is holding its breath. Death has never been busier, and will become busier still. Liesel Meminger is a foster girl living outside of Munich, who scratches out a meager existence for herself by stealing when she encounters something she can't resist–books. With the help of her accordion-playing foster father, she learns to read and shares her stolen books with her neighbors during bombing raids as well as with the Jewish man hidden in her basement."
"This novel focuses on the theme of self-acceptance, family morals, and the possibly-deadly consequences of one's mistakes. It is centered on the wealthy, seemingly perfect Sinclair family, who spend every summer gathered on their private island. However, not every summer is the same—when something happens to Cadence during the summer of her fifteenth year, the four "Liars" re-emerge two years later to prompt Cadence to remember the incident."
"A story told by the wife and four daughters of Nathan Price, a fierce, evangelical Baptist who takes his family and mission to the Belgian Congo in 1959. They carry with them everything they believe they will need from home, but soon find that all of it—from garden seeds to Scripture—is calamitously transformed on African soil. What follows is a suspenseful epic of one family's tragic undoing and remarkable reconstruction over the course of three decades in postcolonial Africa."
"In the class of the high school English teacher she has been haunting, Helen feels them: for the first time in 130 years, human eyes are looking at her. They belong to a boy, and Helen—terrified, but intrigued—is drawn to him. The fact that he is in a body and she is not presents this unlikely couple with their first challenge. But as the lovers struggle to find a way to be together, they begin to discover the secrets of their former lives and of the young people they come to possess."
"The unforgettable, heartbreaking story of the unlikely friendship between a wealthy boy and the son of his father's servant, caught in the tragic sweep of history, The Kite Runner transports readers to Afghanistan at a tense and crucial moment of change and destruction. A powerful story of friendship, it is also about the power of reading, the price of betrayal, and the possibility of redemption; and an exploration of the power of fathers over sons—their love, their sacrifices, their lies."
"This is the story of seven generations of the Buendía Family in the town of Macondo. The founding patriarch of Macondo, José Arcadio Buendía, and Úrsula Iguarán, his wife (and first cousin), leave Riohacha, Colombia, to find a better life and a new home. One night of their emigration journey, while camping on a riverbank, José Arcadio Buendía dreams of "Macondo", a city of mirrors that reflected the world in and about it. Upon awakening, he decides to establish Macondo at the river side." Magical realism at its finest.
"This bildungsroman and historical novel traces the early life and adventures of Theseus, a hero in Greek mythology. Rather than retelling the myth, Renault constructs an archaeologically and anthropologically plausible story that might have developed into the myth. She captures the essentials while removing the more fantastical elements, such as monsters and the appearances of gods."
In fifteen funny, colorful, poignant and mysterious stories, modernist Mansfield examines a range of themes integral to the human experience, from marriage, family, and death to duty, disillusionment, and regret in this commanding collection."
"What if you couldn't touch anything in the outside world? Never breathe in the fresh air, feel the sun warm your face…or kiss the boy next door? In Everything, Everything, Maddy is a girl who's literally allergic to the outside world, and Olly is the boy who moves in next door…and becomes the greatest risk she's ever taken."
What are your favorite books with gorgeous writing?