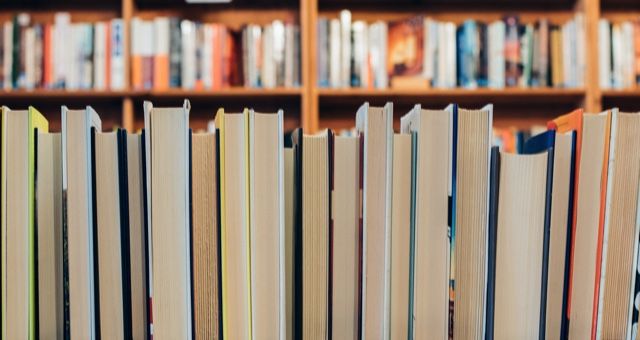 Lists
All 80 of Oprah's Book Recommendations So Far
This content contains affiliate links. When you buy through these links, we may earn an affiliate commission.
Every time my copy of O Magazine turns up in my postbox, I flip straight to the book section. Sometimes, that's the only thing I read – I love the magazine, but life is short, and time gets away from me every month, long before I can get around to doing and reading everything I wanted to do and read. The pages showcasing books recommended by Oprah are a non-negotiable must – when it comes to book picks, Oprah Winfrey is a woman of sterling taste, and the book world takes notice of her opinions. I love reading Oprah's book recommendations to add yet more titles to my TBR on Goodreads and get some idea of what we'll be selling at the bookstore where I work.
Oprah's wildly popular TV show was very influential. So influential, in fact, that there's a business term for it: the Oprah Effect. A mention by Oprah can be the making of a previously unknown brand, and books recommended by Oprah see their sales soar. Of the 70 books she recommended on her show between 1996 and 2011, 59 made it onto the USA Today Bestseller List. 22 hit number one – including Tolstoy's classic, Anna Karenina. Her most-recommended author was Toni Morrison – many of us are so grateful that Oprah helped spotlight her incomparable books.
The 70 Books That Were Recommended on the TV Version of Oprah's Book Club (in reverse order)
A Tale of Two Cities by Charles Dickens
Great Expectations by Charles Dickens
Freedom by Jonathan Franzen
Becoming by Michelle Obama
This phenomenal, inspiring memoir by the former (and forever in our hearts) First Lady is the latest pick by Oprah. "I want the whole world to read this book," she said. "It is Michelle Obama's story, of course, but I know it's going to spark within you the desire to think about your own becoming."
This story is the memoir of a man who spent 30 years on death row after being wrongly convicted of murder. Oprah says it "reads like an epic novel".
"You'll come away with greater empathy and understanding," says Oprah about this book. "You'll want to talk about it with somebody." Barack Obama has praise for it too, calling it a "moving portrayal of the effects of a wrongful conviction on a young African-American couple."
Oprah says of this one that it "has all the dynamics, heart and soul, of family, connection, what it really means to know what home is. It has drama. It has great antagonists and protagonists…it has all the elements for a read that allows you take your mind and thoughts and what it means to be a certain kind of person in the world."
This one is a memoir of one woman's self-discovery after her marriage imploded. When she announced this pick, Oprah said that it "captures the beauty that unfolds when one woman refuses to settle for good enough, stops numbing or denying her pain, and makes her own rules for love and life."
"This book had kept me up all night, kept my heart in my throat, almost afraid to turn the next page," Oprah said of this acclaimed depiction of pre–Civil War life for enslaved African Americans.
Ruby by Cynthia Bond
Ephram has loved Ruby forever, and when she returns home he has to choose between protecting her from violence, and loyalty to his own sister. "I've never read a book like this before…the prose is luscious," was Oprah's verdict.
This novel follows the lifelong story of Hetty, given to Sarah on her 11th birthday as a handmaid, and Sarah herself, who goes on to become a pioneer in the abolitionist movement. Oprah says: "It is layered, it is gripping, it's historical and based on real life from pre-war Charleston, South Carolina."
This is a novel of a mother's 12 children and their lives, which illuminates the story of The Great Migration. "This book touched me so deeply. The spirit of sacred truths just leap from the pages," says Oprah.
Wild by Cheryl Strayed
Cheryl Strayed's memoir of walking the Pacific Crest Trail after her mother passed away was the first pick for Oprah's Book Club 2.0. She called it "stimulating" and "thought-provoking".
---
Oprah's book recommendations are amazing. But if there's one flaw to them – to any one person recommending a book to vast swaths of the population – it's that they follow a one-size-fits-all model. If you want something more personalised when it comes to your book recommendations, why not try Book Riot's TBR service? Every quarter, a bibliologist will work directly with you to pair you with the perfect books that belong in your particular wheelhouse – whatever genre, format, theme, or length of book you prefer. If you love that Oprah takes books that may have been little known and makes them famous, you'll love the under-the-radar suggestions of the TBR bibliologists.