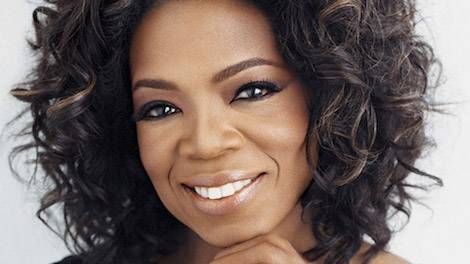 Lists
12 Books to Celebrate the 30th Anniversary of The Oprah Winfrey Show
This content contains affiliate links. When you buy through these links, we may earn an affiliate commission.
I have a bigtime love for Oprah. Her unparalleled daytime talk show was on my family TV from before I was born to the year after I graduated from college. I grew up reciting never go to a second location and live your best life and when you know better you do better. Oprah Winfrey is frequently (and correctly) referred to as the queen of daytime television, but she did a lot for the bookish world as well. Her book club alone popularized classic literature and catapulted many contemporary authors on to the best sellers list.
I recently devoured the new NPR podcast Making Oprah, which celebrates what would have been the 30th season of The Oprah Winfrey Show. Here are some books that will keep the celebration of this important Oprah anniversary going. Get ready for lots of lightbulb moments!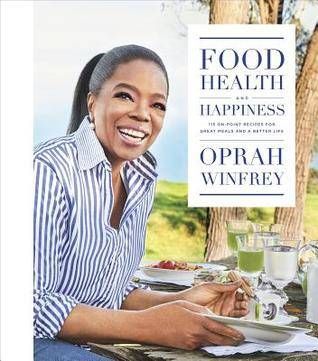 Food, Health, and Happiness: 115 On-Point Recipes for Great Meals and a Better Life by Oprah Winfrey
Oprah's relationship with food is notorious. I mean, the woman once wheeled out a wagon full of all the representational fat she'd lost. In this new book, she pairs recipes with personal essays and memories from her life. I definitely want a peak at the promised photos of Oprah's kitchen.
What I Know For Sure by Oprah Winfrey
Whenever I read Oprah's magazine, which my mom still subscribes to, I flip to the back for Oprah's "What I Know For Sure" column. Here her life lessons are collected and updated in one book. Amazing!
I Know Why the Caged Bird Sings by Maya Angelou
Oprah called Maya Angelou her "mentor-mother-sister-friend." She featured The Heart of a Woman in her 1997 book club, but I Know Why the Caged Bird Sings marks the first of Angelou's seven autobiographies. Both are beautiful and excellent books.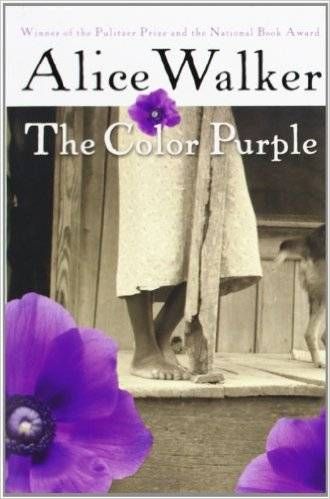 The Color Purple by Alice Walker
Oprah finished The Color Purple in one day and soon was telling everyone how she was obsessed with her new favorite book. She called the story her own story. She starred in the 1985 movie adaptation, playing Sofia, and was nominated for an Academy Award for her first ever film role.
The Deep End of the Ocean by Jacqueline Mitchard
This novel tells the story of a suburban family dealing with the disappearance of the youngest son. It was the first pick for Oprah's famous book club in 1996 and, subsequently, a national best seller.
The Bluest Eye by Toni Morrison
Toni Morrison's novels appeared on Oprah's book club several times. The Bluest Eye examines questions about race, gender, and conformity in the story of Pecola Breedlove, a young black girl who is teased for her appearance and prays every day to be beautiful.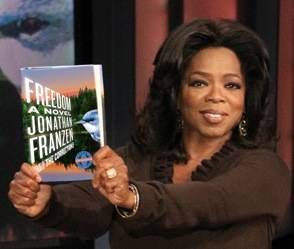 Freedom by Jonathan Franzen
Aside from the James Frey controversy, Oprah's most controversial book club pick might have been Jonathan Franzen. When Oprah chose Franzen's The Corrections for her book club in 2001, Franzen offended the host and her viewers when he scoffed at the honor saying that his novel was "a hard book for that audience" and that he wanted to attract more male readers instead. Still, in 2010 Oprah chose Freedom for her book club calling the novel "a masterpiece."
Wild by Cheryl Strayed
The memoir Wild is the first pick of Oprah's Book Club 2.0, the reincarnation of the book club post Oprah's last season. In case you've been living under a rock or haven't watched the Netflix Gilmore Girls reboot, Wild portrays the eleven-hundred mile solo hike that Cheryl Strayed undertook at age twenty-two following the death of her mother.
Life Strategies: Doing What Works, Doing What Matters by Phillip C. McGraw
I don't know exactly how I feel about him, but no list of Oprah inspirations would be complete without a little Dr. Phil on it. In his first book, you will find such gems as, "you have to name it before you can claim it." Because wisdom that rhymes is much easier to remember.
In the Meantime: Finding Yourself and the Love You Want by Iyanla Vanzant
Iyanla is another Oprah Winfrey protégé who many peopled learned about through the show. She's written many books, but this one is one of her most popular and a number one bestseller.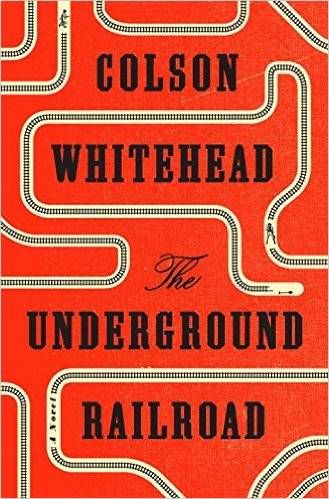 The Underground Railroad by Colson Whitehead
This National Book Award winner was Oprah's pick for the book club this year. In this acclaimed novel, the author reimagines the Underground Railroad as an actual railroad complete with conductors, train tracks, and engineers.
A Wrinkle in Time by Madeleine L'Engle
There are few things that excite me as much as the news that Oprah will be playing Mrs. Which in the upcoming Ava Duvernay film adaptation of A Wrinkle in Time. I cannot wait to see this amazing performance!