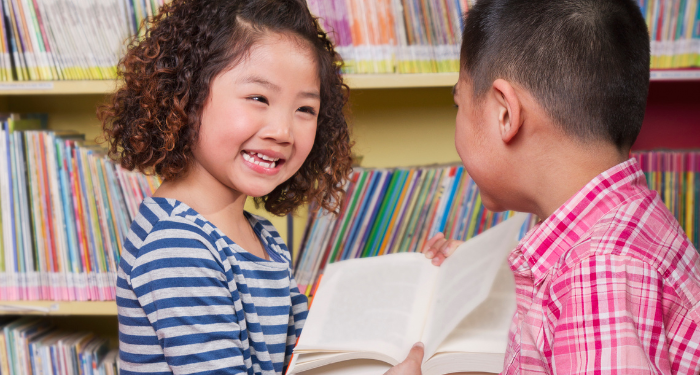 Children's
8 Captivating Books like the Magic Tree House Series
This content contains affiliate links. When you buy through these links, we may earn an affiliate commission.
Early chapter books like the Magic Tree House series can be hard to find. I never read Mary Pope Osborne's series as a kid, but having read a few as an adult I definitely see the appeal. There are elements Osborne included and the elements she avoided that make reading Magic Tree House like spending time with your favorite people in the world.
First, they're propulsive. A lot happens in the first few pages and time flies while you're with Jack and Annie on their latest adventure. Then there are also the important ingredients of magic, time travel, the tree house itself and — depending on the setting of the particular story — other exciting features like dinosaurs or pirates. There is always some sort of mystery and some danger, although nothing I would consider very scary. Books are also magical in Pope's stories because, well, of course they are. You probably wouldn't be reading Book Riot right now if you didn't already agree with that.
Second, Magic Tree House stories are lean on description and include only what readers really need to know to follow the action. Jack and Annie don't have a lot of dialogue or complex internal reactions, but instead the reader can see them doing things to move the story forward. Sometimes the time travel also momentarily confuses them, which gives the reader a chance to read a quick "recap" of what just happened that can naturally make these books easier to digest for less strong readers. They're also short, with the first book coming in at around 65 pages.
While most readers around 6 to 8 years old will like these, I also think older readers can easily enjoy them as well. I speak from personal experience, as someone who is many multiples of those numbers in age.
The Best Books Like the Magic Tree House series
Given all this goodness, I have done my best to assemble a list below that will help someone looking for books like the Magic Tree House series. While these are all different (and none feature a tree house as a main setting), I hope they will appeal to as many fans of the series as possible. Let's dive in!
These are an entertaining and highly readable series from the excellent Anh Do. With a lot of pictures and easy to follow action, I think these will work well for kids who are looking for books like the Magic Tree House series. As the title implies, a regular kid named Nelson goes from being a nerd to a ninja on his 10th birthday, and oddball adventures ensue. There are 10 books in the series. If you like these, you should also read his Hot Dog series, which I found silly and delightful.
Like the Magic Tree House books, a lot happens in the first few pages of Atinuke's inviting series about Oluwalase Babatunde Benson, the number one car spotter in his village. Set in an unnamed African country, "number one," as he is known, introduces readers to his village, his close family and friends, and explains the importance of "car spotting" all within the first 25 or so pages. And then the real mystery begins as he tries to figure out how he and his family will get to market now that their only mode of transportation has broken down. This is book one of six and is aimed at slightly more advanced readers than the Magic Tree House series. It would also make a good read-aloud choice. If you like these, also try Atinuke's other books like Too Small Tola or her Anna Hibiscus series, which are both very enjoyable reads.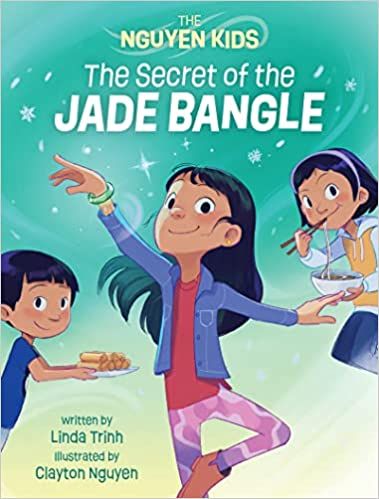 I loved this first book in a series by Vietnamese Canadian author Linda Trinh and illustrated by Clayton Nguyen. Nine-year-old Anne Nguyen believes in ghosts and tries to help her family as she also figures out what it means to grow up both Canadian and Vietnamese. A lot happens, and she also tackles a few issues of feeling excluded by others who perceive her as an outsider, despite the fact that Canada is where she was born and raised. Bonus points for the fact that she and her siblings are named for characters in children's books. There are four titles so far in the Nguyen Kids series.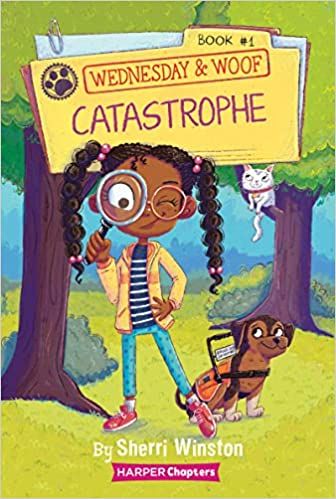 The reading level for this mystery series is more advanced than Magic Tree House, but the lovely illustrations will add some helpful support for readers who need it. Short chapters will keep fans of the Magic Tree House moving along and they will be rewarded with some milestones both in the story and also in the short chapter updates that celebrate how much they have read. The series has three books so far and I hope there will be more adventures for 4th grade detective Walia and her dog Woof.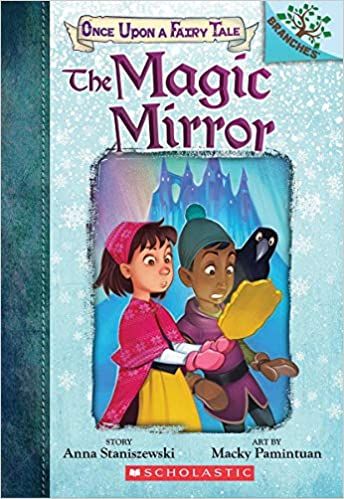 For fans searching for more books like the Magic Tree House series, Anna Staniszewski's Once Upon a Fairy Tale series may provide some much needed magic and mystery. The main character Kara sets off on adventures and of course, takes a big bag of books with her while she tackles the unexplained origins of a strange heat wave that has hit her kingdom. There are four books in the series, and I wish there were more!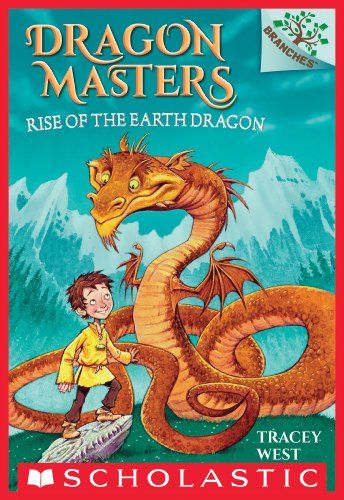 These are often recommended for fans looking for books like the Magic Tree House series, probably because they're entertaining, dragon-centric fun! Tracey West has written more than 20 titles in the series, with the latest books being released soon in 2023. The reading level is more challenging than Magic Tree House, but the plotting is no less fun, as the main character Drake gets whisked away from a life of onion farming to a life of dragon taming in a few pages. While figuring out his new life, Drake makes friends with other kids who are also learning to tame dragons.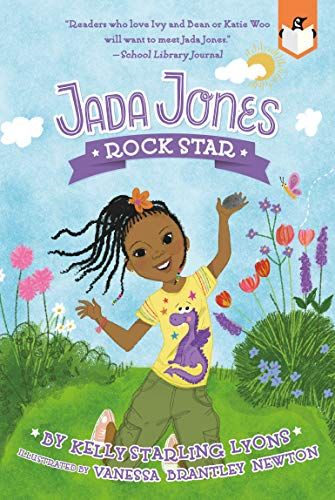 Rock Star #1 (Jada Jones) by Kelly Starling Lyons and Illustrated by Vanessa Brantley Newton
Jada Jones is a smart, interesting kid whose best friend has moved away. While this doesn't have a magic tree house, Jada does have a great supporting cast of loving adults and friends who help her deal kindly with her adjustment to living without her best friend. This is recommended for readers who like the plot in the Magic Tree House series, but could also benefit from a more realistic portrayal of a kid living out her life with the more regular challenges of making new friends.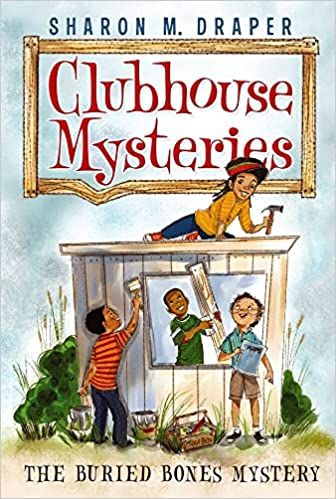 The Buried Bones Mystery (Clubhouse Mysteries 1) by Sharon M. Draper and Illustrated by Jesse Joshua Watson
Draper's series of six books is set in Ohio and was first published under the title Ziggy and the Black Dinosaurs. The boys who form the heart of the story have just finished 5th grade and are looking to enjoy their summer together. Ziggy, Rico, Jerome, and Rashawn want to play basketball at the park, but find that someone has cut down all the hoops. The boys set out to figure out why. I liked this for the mystery element and for the warm friendships between the boys, all of whom are different from each other in various ways.
Like books in the Magic Tree House series, the boys have to unravel a mystery. However, unlike Jack and Annie's adventures, Draper's books have a more advanced reading level. These will appeal to more independent readers or would make a good choice as a longer read-aloud selection for kids who are interested in following these characters on their adventures together.
For a thoughtful look at the magic that is the Magic Tree House series in particular, you can read more about the magic of tree houses and school buses.
If you want more early chapter books in particular, try these 12 transitional chapter books that I also enjoyed. You might also try the best children's books of all time. I loved reading the latter list and f ound some old favorites as well as some new titles I need to read soon.