Lists
6 Books to Stave Off the Sunday Scaries
This content contains affiliate links. When you buy through these links, we may earn an affiliate commission.
You've had a fantastic weekend of relaxation, fun, and maybe even a little productivity. You're feeling good. But then, sometime around 3 PM, you realize, "Wait, is it Sunday? I have to go back to work tomorrow? Noooooo!" And then comes the dread.
Welcome to the Sunday Scaries, my friend. They're no joke; a Monster survey found that 76% of Americans experience "really bad" anxiety on Sunday evenings as the work week approaches, compared to an average of 47% for the rest of the world. Neuropsychologist Dr. Susanne Cooperman told NBC news that the anticipatory anxiety of the Sunday Scaries can even trigger fight-or-flight mode.
Well, if you're a fan of Book Riot, you may already know that reading is magic. But did you know that reading has been shown to relieve stress in as little as six minutes? Sounds like a perfect approach to address those Sunday Night Blues to me. Check out some of these newly released books to stave off the Sunday Scaries and embrace your weekend chill.
Books to Stave Off the Sunday Scaries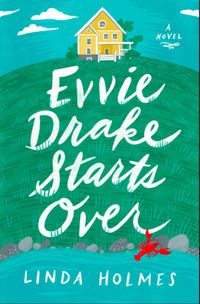 After Evvie Drake's husband dies in a car crash, friends and family circle around to support her. But she's afraid to tell them the truth: she was preparing to leave her husband the day he died. And when a former Yankee's pitcher who mysteriously lost his ability to pitch starts renting the downstairs apartment in her home, they find they have something in common. They're both mourning the life they planned, and they both must figure out how to move forward. These are some heavy themes, but Evvie Drake Starts Over is the perfect happiness bomb for your end-of-the-weekend funk. The characters are so charming, and the storytelling is full of heart. You can't help but smile while reading this one.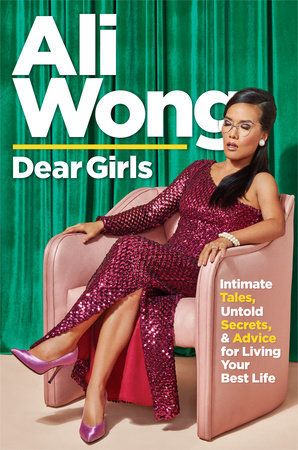 This memoir from comedian/screenwriter/actor Ali Wong is sure to make you laugh, but it's also got a sizable portion of feel-good power. Written in the form of letters to her daughters (that she insists they can't read until they're at least 21), Wong's writing is hilarious, irreverent, and touching. With tales of her wild youth, starting her comedy career, and parenthood, reading Dear Girls is like having coffee with a close (and super funny) friend.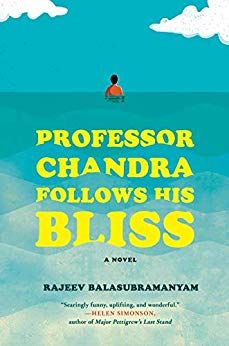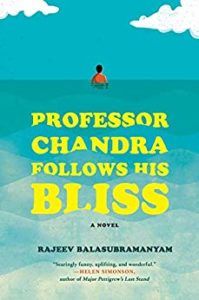 Professor Chandra has dedicated his life to earning a Nobel Prize and keeps falling short. And along the way, his wife left him and his relationships with his children became strained. After a bicycle accident reveals a major health concern, his doctor recommends that he take a break and "follow his bliss." Professor Chandra's journey is humorous, but also tender. The wisdom and compassion displayed in Balasubramanyam's writing is fantastic. When you're facing down a new week of work stress, this book can help you step back and focus on the things in life that matter in the long run.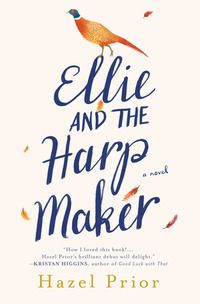 Ellie is an unhappy housewife looking for a creative outlet. Dan is a talented harpmaker with an aversion to people. When Ellie wanders into Dan's barn/workshop, he decides to gift her a harp to cheer her up. And that gift sets off a surprising series of events and sparks a new friendship that will prove very important to both. The beautiful storytelling and lush backdrop of Ellie and the Harpmaker will sweep you off your feet and carry your Sunday Scaries far away. This is the kind of quiet book perfect for a Sunday afternoon, especially with a blanket and a mug of hot tea. I can feel myself calming down just thinking about it.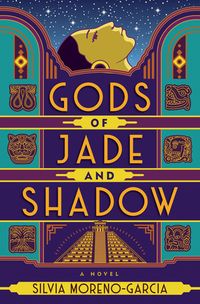 Casiopea is tired of disrespect from her family. So when she opens a strange chest and reawakens the Mayan God of Death, she sees it as an opportunity to get out and find her destiny. It turns out her fate is now entwined with the strange god's, and he sends her on a journey to help restore him to the throne of the underworld. This historical fantasy set in 1920s Mexico is inspired by Mexican folklore, and it has the perfect fairytale quality to take your mind far away from your Monday to-do list. With magical prose and vivid settings, just like Casiopea, you'll leave your worries behind as you embark on a fabulous adventure.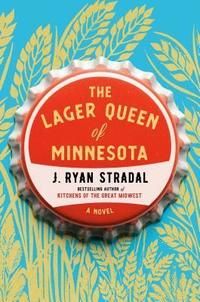 Minnesota sisters Edith and Helen have never really understood each other, and as they grew older, they only grew further apart. Edith focused on building a family, while Helen's love of beer inspired her to build the bestselling beer company in the state. But life can take you by surprise, and by the time they reach their 70s, Edith and Helen find themselves to be competitors in the beer industry. Stradal has a gift for creating layered, complex characters and showing their humanity in surprising ways. This book is quietly brilliant, and it will take you on an emotional journey you'd never expect. With Edith and Helen to keep you company, the Sunday Scaries can't touch you.
---
We hope this list of books to stave off the Sunday Scaries helped you leave those blues behind! You might also enjoy:
20 Must-Read Books Off the Beaten Path
4 Perfect Books to Pick Up and Read in September