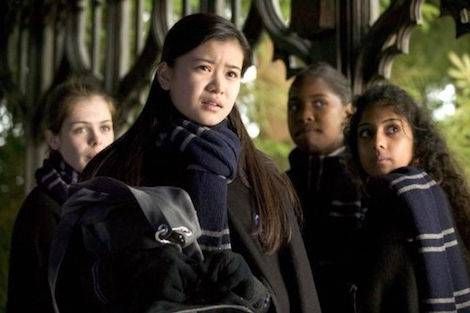 Lists
A Hogwarts House Reading List: 20 Books for Ravenclaws
This content contains affiliate links. When you buy through these links, we may earn an affiliate commission.
Ravenclaws aren't the only Hogwarts students who love books, but nobody loves them quite as loudly or passionately as Ravenclaws. If you're new to Hogwarts—or just queueing up for your first sorting—then let me clue you in on the Ravenclaw stereotype: Ravenclaws are the smart ones. But being a Ravenclaw isn't just about intellect.
It's also about creativity and individuality, originality and acceptance. All Ravenclaws value learning and curiosity, but not all Ravenclaws are traditionally book smart or love school. Like all the houses, Ravenclaw is home to a wide and diverse group of students. Admittedly, most of them have aced arithmancy, potions, transfiguration, care of magical creatures, DADA, and received OWLs so good it made Professor Flitwick cry, but still. No two Ravenclaws are alike. Except in one thing: Ravenclaws. Love. Books.
So set down your Self-Spelling Quill and your charms homework for just a moment, friends, and check out these twenty books for Ravenclaws that are sure to spark your imagination and make you a little smarter along the way.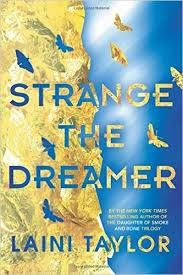 About: a librarian turned adventurer who is an expert on a fabled, lost city—that turns out to be very real.
Because: it's a unique and original fantasy unlike anything you've ever seen. And the worldbuilding is absolutely phenomenal!
About: Mark Watney, the eighteenth astronaut to step foot on Mars and the first to be stranded there.
Because: any book that could inspire the quote "I'm gonna have to science the shit out of this!" is obviously right up your alley.
About: the letters written between Juliet Ashton and a group of friends from Guernsey who survived the German occupation by concocting a fake book club after being caught breaking curfew.
Because: it's all about books and the friends you can make because of them, even in the midst of chaos and crisis.
About: Naoki Higashida, who describes what it's like to be autistic in his own words.
Because: learning how other people think and process the world around them is something you find endlessly fascinating and important.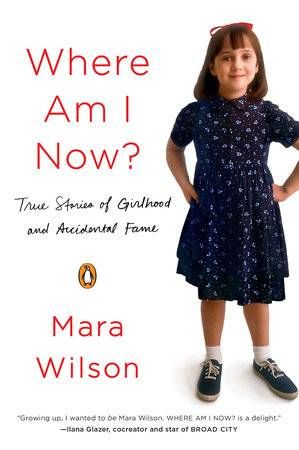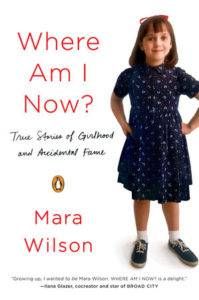 About: Mara Wilson's journey from the chaos of childhood stardom to relatively happy obscurity as a writer.
Because: you watched Matilda until you could quote it as a child, and reading about the actress who played her all grown up is definitely something you need to do.
About: Ensign Andrew Dahl on the Universal Union Capital Ship Intrepid, who's beginning to realize that every mission involves some kind of alien confrontation where the officers are always safe and one of the lowest ranking crew members always dies. The search to figure out why leads him to a conspiracy the likes of which you'll have to read to believe.
Because: it's clever and funny and ironic and plays around with tropes from lots of science fiction, especially one of the most beloved sci-fi shows of all time.
About: some of the most incredible, complicated, sciencey concepts, explained in only the 1,000 (give or take) most common words in the English language.
Because: you've always wanted to know everything and now you can—with an incredibly clever twist that you'll love.
About: the horrifying history behind radium-dial factories and the women who were slowly irradiated by them.
Because: science + women + history + injustice = something that will get you very riled up!
About: the complicated and fascinating history of the English language, from its proto-Germanic roots to modern day.
Because: you know language is far more fluid and complicated than just proper grammar or the Oxford comma, and the history of English (or any language, really) is endlessly fascinating.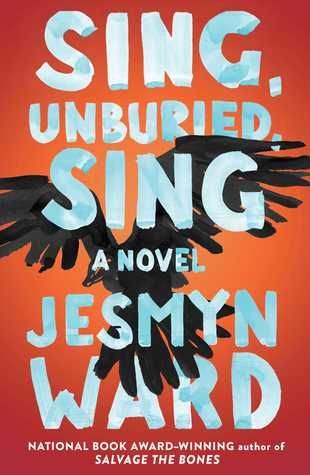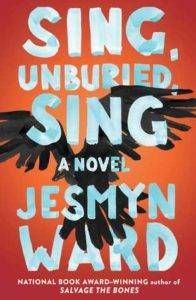 About: an intimate portrait of a family in Mississippi that explores the sometimes ugly truths at the heart of America and paints a picture of family in all its intricacies and limitations.
Because: it's definitely going to be a modern classic.
To Be or Not to Be by Ryan North and William Shakespeare
About: Hamlet, but with a choose-your-own-adventure twist. Maybe you kill Claudius, maybe you build a time machine and create an alternate timeline. Who knows! In this version, the possibilities are endless.
Because: getting creative with Shakespeare is totally your jam.
Kindred by Octavia Butler
About: 26-year old Dana, who is inexplicably wrenched back and forth through time. She travels between the present and antebellum Maryland, where she struggles to survive and tries to discover the reason she's being forced back in time before it's too late.
Because: it's a seminal work of speculative and African American fiction, and the story is masterfully crafted by one of the greats of modern science fiction.
About: Jean Valjean, a redeemed convict fighting to protect himself and his adopted daughter from his miserable past, whose life becomes wrapped up in the Parisian uprisings of 1832.
Because: you occasionally like to suffer through classics, and this is one of the ones that's truly worth it.
About: a WWII nurse who is transported back to the 1745 Scottish Highlands.
Because: it's a speculative historical romance epic that really does its homework.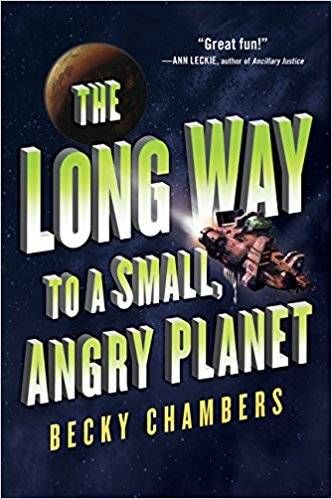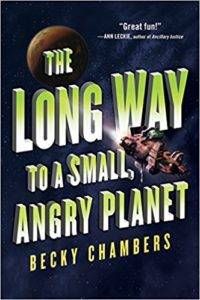 About: Rosemary Harper and the rest of the ragtag, mixed species crew of the Wayfarer on their long journey to create a new hyperspace tunnel for a distant planet.
Because: you like sci-fi with strong, creative worldbuilding, and intricately crafted characters who leap off the page.
About: a young Arab-Indian hacker who protects dissidents and outlaws from an unnamed security state and goes by the alias Alif—the first letter of the Arabic alphabet. When his computer is breached by the government, he is forced to go on the run. But the discovery of a jinn book with incredible magical properties changes the game…and possibly life and technology as they know it.
Because: there's nothing typical in this fantasy sci-fi mash-up about a hacker who gets caught up in the world of the jinn.
About: Ice Cream Fifteen Star, who lives in the Massa Woods with all the other Sengle children in a post-apocalyptic future where people rarely live past twenty and everyone must eke out a life in a strange and dangerous vision of future America.
Because: this book is an epic thought experiment of what a post-disaster America might look like when people don't live past their teens, leading to rapid evolution of language and culture and creating an entirely unique vision of the future.
Modern Romance by Aziz Ansari and Eric Klinenburg
About: comic Aziz Ansari, who teams up with NYU sociologist Eric Klinenberg to explore the world of modern romance, in all its eccentricities, with both humor and science.
Because: Ansari's sharp, comedic wit, paired up with actual data and science, is sure to tickle any Ravenclaw's fancy!
About: renowned astrophysicist Neil Degrasse Tyson breaking down some of the biggest quandaries of the universe into easy-to-understand, bite-sized pieces.
Because: you've always wanted to learn a little more about astrophysics, but who has the time, right? Well, now you can learn about the nature of space and time while your coffee brews in the morning!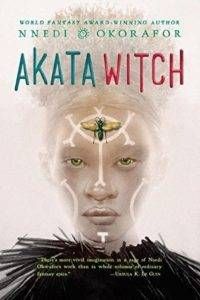 About: twelve-year old Sunny who, along with her friends, discovers the world of the Leopard People, where your worst defects can become your greatest assets, and their quest to understand their own powers and track down a dangerous killer who has been kidnapping and maiming children.
Because: it's an incredibly fun and inventive fantasy.
Alright, Ravenclaws, go be the brilliant, clever, unique people that we all know you are. Don't forget to peek out from behind your favorite books every once in awhile to say hello to your fellow humans. Make Luna and Cho proud!
And if you loved this list, check out these 20 book recommendations for Hufflepuffs!
Save