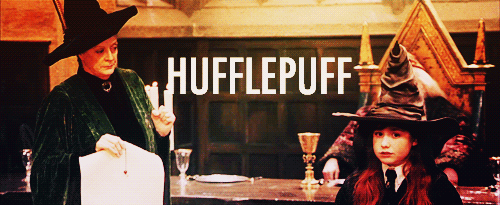 Lists
A Hogwarts House Reading List: 20 Books for Hufflepuffs
This content contains affiliate links. When you buy through these links, we may earn an affiliate commission.
There's nothing more magical than a good book. And what better way to find the perfect new book than a list of recommendations catered to your Hogwarts House? Hufflepuffs, get ready, because do I have some book recommendations for you!
We've explored some great reads based on Hogwarts Houses before and the Houses' different reading styles here at Book Riot, but I wanted to dive a little deeper. Each of the Houses is so different, both in their motivations and values, so it makes sense that the kinds of book they'd like to read would be different. Hufflepuffs value friendship, justice, loyalty, and fairness. Their TBRs probably look pretty different from an ambitious Slytherin's! After a great deal of consideration, this Gryffinpuff gal has put together a list of book recommendations for the most just and loyal of Potterheads. So accio up a chair and read about these twenty books that Hufflepuffs will love!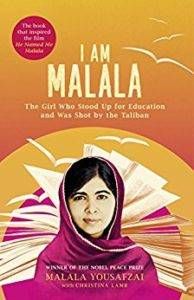 About: Malala Yousafzai's upbringing and life as an outspoken advocate for education and equality in Pakistan.
Because: social justice is your jam.
About: a girl who falls in love with books and words in Germany during World War II.
Because: sometimes you just want a book that's going to make you have a good cry.
About: Anne Elliot, whose family is on the brink of financial ruin when she is reunited with Captain Wentworth, the man she broke off her engagement with seven years prior.
Because: you love a classic, especially when it's a love story about learning to trust yourself.
Pioneer Girl by Laura Ingalls Wilder and Pamela Smith Hill (editor)
About: the life and writing of Laura Ingalls Wilder, with expanded notes and annotations by Pamela Smith Hill.
Because: there's just something so nostalgic about it.
About: funny, honest, and insightful essays on Kaling's life in Hollywood.
Because: you love Mindy Kaling and a memoir about staying true to yourself and being unique in Hollywood sounds like something you could curl up with on a cool, rainy day.
About: Dimple, who goes to a web developer summer camp and meets Rishi, only to discover that their parents secretly arranged their marriage despite Dimple's desire to focus on her career.
Because: you love a cute, modern rom-com about a girl who don't need no man (unless she wants one).
Lumberjanes by Noelle Stevenson, Shannon Waters, Grace Ellis, and others
About: friends and adventures at a—possibly magical—summer camp.
Because: you love a good story about the power of friendship.
About: why we should value introverts.
Because: you know that powerful things can come in quiet packages.
Fangirl by Rainbow Rowell
About: Cath, fanfic writer extraordinaire, who's trying to balance college with fears that she and her twin sister are growing apart and feelings for the cute boy hanging around with her roommate.
Because: you really value the relationships in your life, and you'll relate to Cath's fears and hopes about all the people around her.
About: renowned culinary historian Michael W. Twitty tracing African American history back through food and cooking in the South.
Because: food is the way to your heart.
GEORGE BY ALEX GINO
About: George, who knows she's a girl even if everyone else sees her as a boy, and her plan to get the role of Charlotte in the school production of Charlotte's Web and show everyone, once and for all, who she really is.
Because: you have strong feelings about justice, fairness, and anyone trying to tell someone (especially a little kid) who they are or can be.
Wonder by R. J. Palacio
About: Auggie, a boy with a facial deformity who goes to public school for the first time, and his classmates as they learn about acceptance and friendship, even in the face of bullies.
Because: you believe in the power of a story to make people a little kinder.
About: Paul Bäumer who enlists with his fellow Germans during WWI and weathers the violent horrors of trench warfare and the disheartening reality of fighting and killing men just like himself, save only for their uniform.
Because: WWI was such a complex conflict and this book from the perspective of a German soldier is a good reminder that everyone suffers in war and that the losers aren't always the villains.
About: essays from Chimamanda Ngozi Adichie about how to raise a feminist.
Because: you're a feminist and know the quest for equality is ongoing.
Beloved by Toni Morrison
About: Sethe, who was born a slave and escaped, but even many years later still isn't free from the horrors of her past.
Because: Morrison writes with such depth and empathy, and it will break your little Hufflepuff heart.
About: Mare trying to fit the pieces of her life back together in the wake of her grandfather's death.
Because: there's just something soft about this heartbreaking book about grief, friendship, and learning to forgive yourself and others.
About: Jonas, who lives in a seemingly perfect world and only begins to unravel the dark, complex secrets of his society when he is assigned to become a Receiver of Memory.
Because: it's the original YA dystopia masquerading as a utopia and so much of the story is about empathy.
About: friendship and loyalty and the horrors of war.
Because: this book about the depth of two friends' love and loyalty for each other will give you all the feels.
Ms. Marvel by G. Willow Wilson and Adrian Alphona
About: fangirl turned superhero Kamala Khan as she tries to balance her life as a regular teenager with her newfound abilities.
Because: you're tired of all these grimdark superheros, so a superhero who believes in trying to find nonviolent solutions and always doing good is right up your alley.
Now go forth in the world with some great new books and a whole lot of loyalty and kindness! Make Tonks and Cedric Diggory proud.
Save