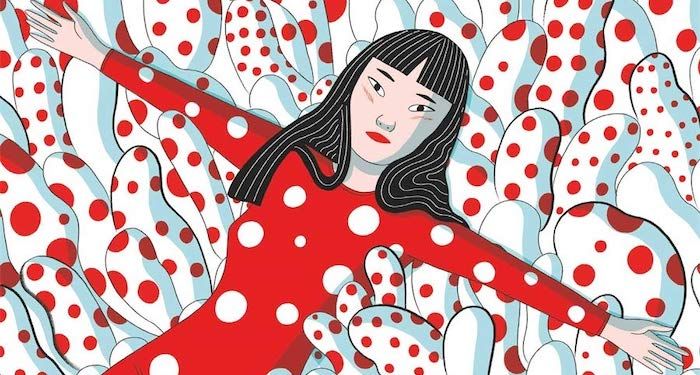 Lists
Art Fan? Read These Books!
This content contains affiliate links. When you buy through these links, we may earn an affiliate commission.
It feels like such a simple thing to start a post by saying "I love art," but, I mean, I do. And that's really the whole basis of this list. My earliest childhood memories include a child easel and countless coloring books. From there, I graduated to art classes and have spent my entire life at the very least doodling on any paper within inches of my hands. I've also never met a museum or gallery I could walk past without popping into — the same as bookstores. So it's not really surprising that I'm always delighted to find books that in some way are art-y.
I don't mean straight up picking up a nonfiction tome on Vincent van Gogh or Frida Kahlo — although I have read many of those. But rather, I mean choices that are a bit outside the box. This is the land of creatives, after all. So the biographies I have are in the format of graphic nonfiction and picture books. The nonfiction is about colors and their histories. The memoir is about a portrait artist whose outlook changed thanks to meeting a group of artists building Disability Culture. And the fiction ranges from a YA graphic novel to crime and mystery novels. Each book either focuses on an artist or a person with a job related to art, is set in the world of art, or even is inspired by colonizers stealing art and the original countries stealing them back from museums. It's an excellent group of books whether you already love everything art related or just want to dip your toe in a world of creatives.
---
If your genre is romance, you may also want to check out these 9 Contemporary Romances Starring Visual Artists!