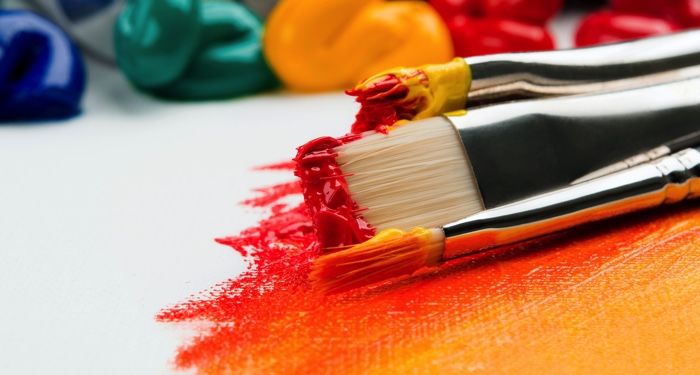 Lists
9 Contemporary Romances Starring Visual Artists
This content contains affiliate links. When you buy through these links, we may earn an affiliate commission.
Romances with protagonists who create aren't a new thing, but I feel like I've been picking up some great ones recently. These are folks who draw, paint, sculpt, or otherwise develop something gorgeous out of nothing (or maybe out of raw materials), and then we get to watch them fall in love! Sometimes, they might even make something beautiful for their beloved(s). There is so much art described in these romance novels, and I just want to see it! What do the blended colors look like? What does the surface feel like? Do the portraits really stare into your soul? So many questions — but we'll never actually get the real answers, because even if (when?) we get filmed adaptations of these fantabulous stories, the set and prop designers won't do it justice. But that doesn't take away from the love of experiencing visual art by proxy through our characters, who are feeling All The Things in the few hundred pages we get to hang out with them. Here are some super enjoyable romance novels about visual artists, featuring at least one visual artist whose work you can only dream about.
---
*There has been a lot of conversation recently around the idea of trigger warnings vs. content warnings and what each means. A peer began using "content notes" instead of content warning, because some of it is just bringing to readers' attention that the content exists, not trying to warn them against it. I liked it, so you'll see me using it here and on my personal pages.