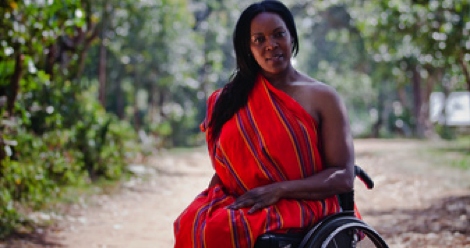 Newsletter 1
Not Voiceless: 6 Books by "Gravely" Disabled People
This content contains affiliate links. When you buy through these links, we may earn an affiliate commission.
There is no shortage of books that feature disability; Wonder and Me Before You are just a couple of examples of the success an abled author can have when they decide to write about something they have no personal experience with and little knowledge about. Here's a radical idea: instead of speculating about what the inner world of a person with a particular disability might be like, why don't we listen to them instead in books by disabled people?
There's a popular idea among charity-minded people that they must be a "voice for the voiceless." Are the people they're talking about really voiceless, though? Not usually. Even in the gate-kept world of publishing, there is a multitude of writing by disabled people, even "gravely" disabled people. (Note on my use of the word "gravely": this is a medicalized term that does not have a specific meaning and is not particularly useful. I use it here to indicate a person who might be erroneously called "voiceless.") Even people who are literally voiceless are not actually voiceless. Not all disabled people can or want to communicate through words, though they communicate in myriad other ways. They, too, should be listened to; that is, the person with whom they are communicating should seek to understand what they are saying. Though there are not yet, to my knowledge, books cataloguing the communications of people with these types of disabilities, my hope is that that will change.
If there are so many disabled people out there communicating, and some are writing for publication, why do abled people feel the need to speak for them? The problem is not that some people are voiceless; the problem is that many people are unwilling to listen. The good news is that, thanks to publishing, even people who have never met someone with a particular disability can seek to understand them through their writing. Here are six books by disabled people that represent a slender branch in the dense forest of disabled people's writing.
Let's start with one of my heroes! Harriet McBryde Johnson was an attorney, author, and activist who focused much of her work on disability advocacy. She had a progressive neuromuscular disease and made use of a motorized wheelchair, personal care assistant, feeding tube, and other adaptations that are often sensationalized by those not familiar with them. This hilarious and searingly insightful book is her memoir. It is a fabulous introduction to the tenets of disability rights for those who want something easily digestible (a spoonful of sarcasm makes the theory go down); it is also an essential read for people at any point on the disability wokeness spectrum.
Naoki Higashida is a Japanese writer who has achieved international fame at the age of 24. This is his second book. He is described as "nonverbal," another word that gets thrown around in a similar way to "voiceless." This book is formed around a compilation of his blog posts about his experience of life with autism, and follows that format.
I don't need to sell Audre Lorde's writing to you, do I? She's only one of the greatest writers and theorists ever. This book focuses on her experience with breast cancer and mastectomy. Like her other writing, it embraces the oneness of personal experience and political thought; like her other writing, it is excellent.
It might seem like Helen Keller needs no introduction, but she kinda does. Thanks to the cultural mythos that portrays her as the deaf blind success object of a brilliant teacher, her work is often undervalued or forgotten completely. Anne Sullivan, her teacher and friend, actually was brilliant (and blind!), but Keller was an incredible subject in herself. She was a remarkably insightful and effective activist, author, and speaker. Her work spanned movements, including socialism, labor, disability, women's suffrage, and antimilitarism. This is a collection of her essays.
Bob Flanagan was a performance artist and writer whose work interrogated issues of pain and pleasure. Much of his performance art centered around his own body, the locus of his pain and pleasure from both cystic fibrosis and sadomasochism. Reading and watching his work is a bodily experience in itself; sympathetic nerves fire off left and right as he describes a spectrum of bodily sensations never discussed in polite company. This is a chronicle of the last year of his life.
Elyn R. Saks is a professor, lawyer, and psychiatrist working in mental health law. This is a memoir of her experience of life with schizophrenia, an illness which many media present as frightening, chaotic, and illogical. The truth of schizophrenia is much different, and she expresses it beautifully here through both her personal experience and her professional knowledge.
This is not a complete reading list; no one person can speak for an entire community, even if they share the same disability. A majority of the authors listed above have achieved a level of intellectual and/or capital productivity that is not possible and/or desirable for many people with disabilities. Thankfully, there are many other ways to listen to disabled people: blogs, podcasts, videos…and, of course, conversations. Take this starter kit of books by disabled people and use it as the starting shot for a lifelong process.