Lists
Books and Comics for Fans of ADVENTURE TIME
This content contains affiliate links. When you buy through these links, we may earn an affiliate commission.
It's hard to believe it's been 13 years since Finn, Jake, Bubblegum Princess, and the rest of the Adventure Time crew came into our homes to delight us with their mathematical dealies. Even though the show ended way back in 2018, its offbeat characters and bizarro world still have a place in fans' hearts. If you're missing your AT faves, these books and comics for fans of Adventure Time might just fill the void.
Now, before you ask: no, the Adventure Time comics and graphic novels themselves are not on this list. In the interest of sharing some off-the-beaten-path recommendations, I'm not including them here. With that being said, you should absolutely check them out if you haven't already.
It's difficult to replicate the spirit of Adventure Time. Anything can happen in the Land of Ooo. There are always new civilizations to meet, treasures to discover, and places to explore.
It's hard to maintain a sort of internal logic when every corner of your invented world is wildly different from the last. But in literature, with the exception of a scant few niche sub-genres, that logic is critical for readers to be able to understand and access your work.
These books and comics for fans of Adventure Time won't bring the show back, but they might just fill that Jake-and-Finn-sized hole in your heart.
Books and Comics for Fans of ADVENTURE TIME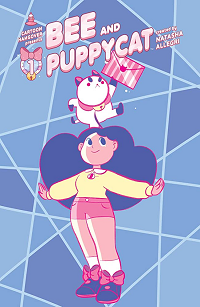 Bee and PuppyCat by Natasha Allegri and Garrett Jackson
Bee's a down-on-her-luck temp worker and PuppyCat is…well…PuppyCat. Together, these two take off-kilter assignments on random planets — many of which are not particularly safe. Based on the YouTube series of the same name, the Bee and PuppyCat comics were unceremoniously canceled after the 11th issue in 2016. As of writing, issues 12–16 remain unreleased.
Another world-hopping adventure, The Keeper's Six follows Esther, a sorcerer living in the Beyond, the liminal space between realities. After her adult son sends up a distress signal, she must turn to her estranged adventuring party for aid. The Hex haven't been allowed to set foot in the Beyond for years…and their decade-long banishment is still in effect. To save Esther's son, they'll be forced to risk life and limb while skirting the boundaries of the law.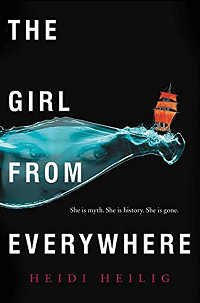 What if a map could take you into a fictional reality? That's everyday life for Nix, who lives aboard her father's time-traveling, reality-shifting ship. All they need is a map to guide them, and they can go anywhere they want. But where most of us would spend our days traveling into the worlds of our favorite books, Nix's father has a different goal in mind. He wants to go back to 1868 Honolulu, where he first met Nix's mother. It's his white whale. And unfortunately, it might just write his daughter out of existence for good.
Many fans have noted the similarities between Adventure Time and Norton Juster's classic children's novel. At 10 years old, Milo is already jaded. His life's just one big bore — until he receives a map to the Lands Beyond, that is. What begins as a simple children's game soon turns into a series of far-flung adventures, as Milo hops from kingdom to kingdom in search of something more fun than school.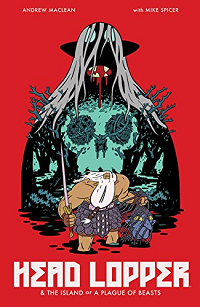 A Viking monster-hunter and his companion, the talking severed head of a fearsome witch, take center stage in Head Lopper. Agatha Blue Witch never quite died, even though her head was forced to take a little vacation from the rest of her body. Now, she makes it her personal mission in life to nag the eponymous Head Lopper, Norgal. The first volume follows these two as they try to kill a monster-summoning sorcerer who's making trouble on the Isle of Barra.
What happens to the children in portal fantasies when they're forced to leave their fantastical new homes? That's the question at the heart of Seanan McGuire's Every Heart a Doorway. The series follows its heroes and heroines to worlds filled with living skeletons and dead statues, mermaids and centaurs, and vampires and oceans made of strawberry-rhubarb soda.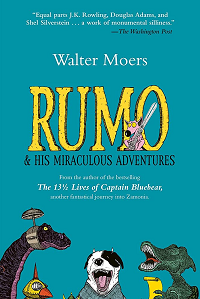 A sentient dog-like synesthete must solve a major mystery in this illustrated novel. Rumo is a Wolperting raised by dwarves, and he's spent his entire life chasing after colored scent trails that he alone can see. There's one that never goes away, however: a silver thread connecting Rumo to Rala — the girl who is, unbeknownst to him, his lady love. Join the young Wolperting as he sets out to save a missing city full of his people.
Peaces by Helen Oyeyemi
Drawing comparisons to Agatha Christie and Wes Anderson, Helen Oyeyemi's Peaces follows newlyweds Otto and Xander as they embark on a journey aboard The Lucky Day. The train was once used to smuggle tea. Now, it provides a temporary home to the couple, as well as their pet mongoose, for the duration of their "non-honeymoon honeymoon." That's not to mention Ava, the train's owner, who's in danger of losing what's rightfully hers to a mysterious stranger.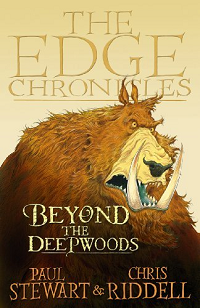 Twig is a woodtroll. At least he thinks he is. He's never known anything outside the woodtrolls' village in the Deepwoods. So why doesn't he look like anyone else in his family? And why isn't he satisfied with a life as banal and unadventurous as a woodtroll's? Twig's about to learn something about himself, and that knowledge will propel him on a high-flying adventure into the unknown.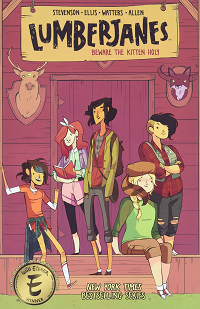 Lumberjanes by Shannon Watters, Grace Ellis, Gus Allen, and ND Stevenson
This is a summer camp unlike any you've ever seen. Every summer, Miss Qiunzella Thiskwin Penniquiqul Thistle Crumpet's Camp for Girls Hardcore Lady Types trains the next generation of Lumberjane Scouts. This year, the girls of Roanoke cabin are poised to uncover a creepy series of mysteries lurking just outside the camp — even if they have to sneak out to do it.
---
Want more books and comics for fans of Adventure Time? Check out these comics Marcelline the Vampire Queen would love and some truly strange stories.