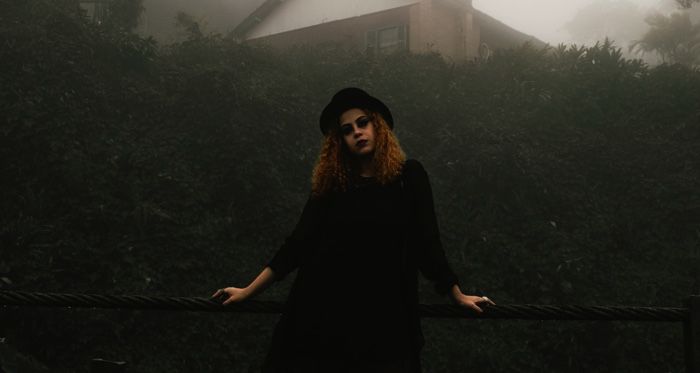 This content contains affiliate links. When you buy through these links, we may earn an affiliate commission.
One day, back when I was a full-time goth, I looked around and realized we were all nerds. Maybe it was while I was people watching through a Red Bull and vodka (please don't ever drink this) haze at Das Bunker at the Catch One in Los Angeles. Maybe it was while I was vending at Bat's Day in the Fun Park. Maybe it was during my millionth forced rewatch of The Crow or the millionth time someone referenced Neil Gaiman's Sandman comics. As with any other subculture, all sorts of individuals exist within, but I can assure you from personal experience that many of those individuals enjoy comics. Many of us pulled our aesthetic from comics like The Crow (and its adaptation) and Sandman. Many of us pulled our lingo from comics by Jhonen Vasquez. But guess what, old timer? There's a whole new world of goth comics.
It was an interesting practice, figuring out which books should go on this list of gothy comics. Depending on who you're talking to, there's a certain mystique attributed to the goth subculture, and I well remember the days of Twilight when a chunk of fans in search of that vampy life flooded the clubs, did not quite find what they were looking for, and trickled out, leaving a handful of the converted (probably people who had never felt like they fit in anywhere, and who had not been particularly popular in high school) behind. Some people will forever match the subculture with the floppy-haired South Park sad kids.
It's hard to encapsulate what makes something or someone goth. If you looked at me today, you probably wouldn't think, Goth. But I still listen to the music and relate to the subculture. Before the pandemic, I even managed to drag my creaking bones to the clubs once in a red moon. In the end, I chose ten of the comics that spoke to the goth in me.
But first! If there's one thing I'd love to see more of, it's Black people represented in goth comics. So much of goth culture centers whiteness. When I was in the thick of things, you couldn't escape the ideal of lily white/porcelain/(any other poetic metaphor for white) skin, for instance — an ideal I'm sure persists today. White supremacy exists in all sorts of places; it certainly exists in goth culture, and it made being a Black goth uncomfortable and unpleasant at times.
My first recommendation goes to the comics of Bianca Xunise, who you can find on Instagram and around the web. Bianca is a Black goth who creates comics about being goth, being Black, living with mental illness, and so much more. These comics speak to this goth on so many levels.
Another great artist I want to shout out is Jettila Lewis. I used to see Jetti at the goth clubz before we both moved out of L.A. to our respective new homes. Jetti is an exceptional artist and occasionally posts comics on Instagram.