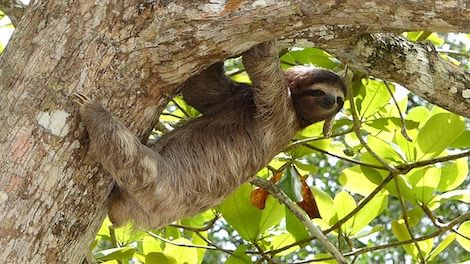 Lists
12 Irresistible Books About Sloths For Children And Adults
This content contains affiliate links. When you buy through these links, we may earn an affiliate commission.
Do you remember this video of Kristen Bell crying with joy because Dax Shepard had arranged a visit from a sloth for her birthday? Well you may not be able to rent a sloth for a day, but you can read about sloths in these delightful books about sloths.
From children to adult books to coloring books, here's our favorite books about sloths!
The Best Books About Sloths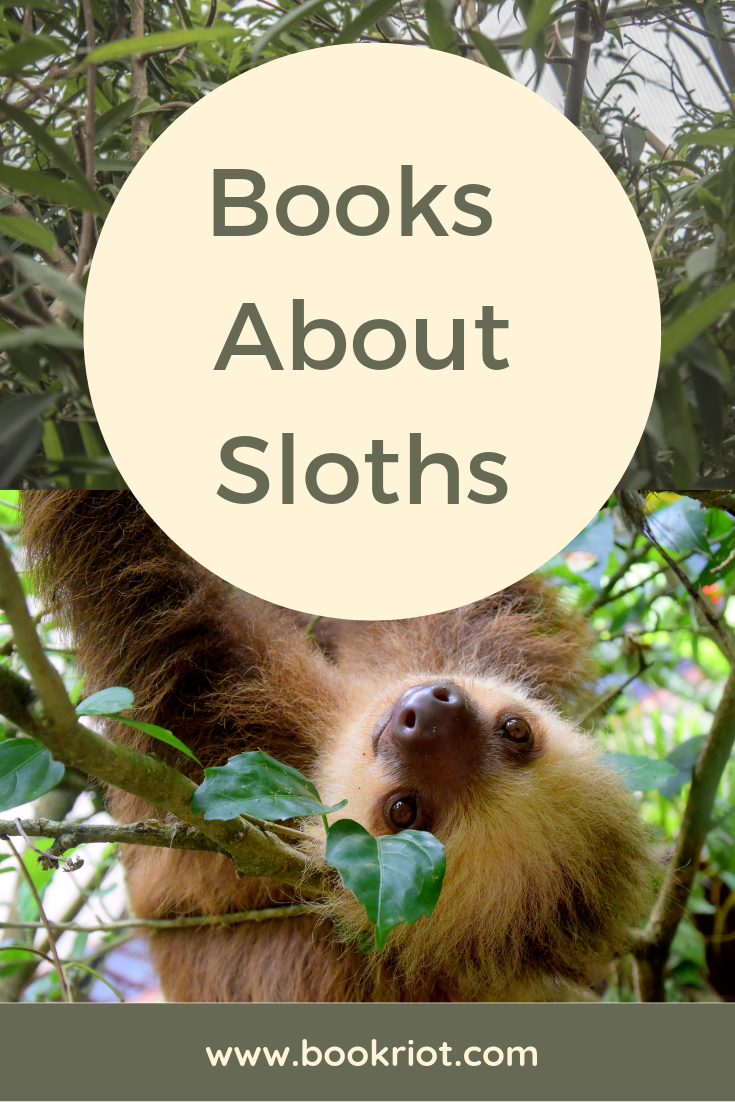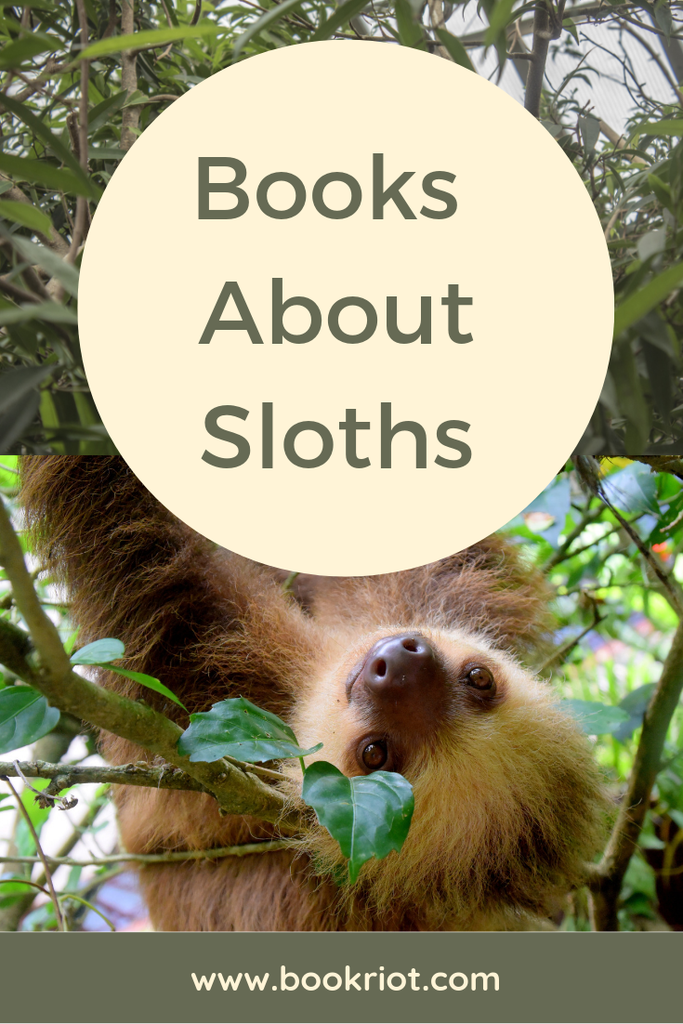 Children's Books About Sloths
In typical Eric Carle style, this story is told through simple text and colorful pictures. The other rain forest animals want to know why the sloth is so slow and quiet. Finally, sloth tells them. This book will appeal to young children and teach them it's okay to be themselves.
Sparky! by Jenny Offill, Illustrated by Chris Applehans
A little girl wants a pet, and her mother tells her she can have one that doesn't need to be walked, fed, or bathed. With the help of her librarian, the girl finds the perfect pet: a sloth! When Sparky the sloth arrives, she immediately carries him to a tree and makes a home for him. At first, the little girl is disappointed that Sparky doesn't do much of anything. But by the end, she's learned how special Sparky really is. This book is sure to delight kids ages 3–8.
In the rain forest, the jaguar wants to take a siesta (nap). He asks the coati to wake him in 10 minutes. The problem is that the coati, too, wants to take a nap, and she asks the cockatiel to wake her up in 10 minutes. Of course, the cockatiel gets sleepy also, and asks the sloth to wake her up in 10 minutes. The sloth, in turn, engages in a hilarious epic battle to stay awake. The illustrations really make this little story pop!
Amy's family is fast! They walk fast, talk fast, and shop fast! But when Amy brings home a sloth one day, he can't keep up with the family's pace, so the family unconsciously begins to slow down. They find that they have more time to do things like talk with friends in the neighborhood, stargaze, have picnics, and play together. This is a great book for elementary aged kids!
This delightful book is an amusing take on self-help book for kids, told by a cute sloth named Slothilda. She gives tips on Fitness ("Must get fit. Rather eat cupcakes."), Home ("When life gives you lemons, just eat the lemons. Cooking is hard."), and How to Tolerate Life ("Get coffee. Drink coffee. Enjoy superpowers."). Slothilda will be loved by kids and adults alike.
Children's Nonfiction Books About Sloths
This photographic picture book gives readers an up-close look at the sloths of the Avarios Sloth Sanctuary in Costa Rica, the world's largest sloth orphanage. These pictures will delight and inform kids about cuddly sloths!
This adorable book all about sloths is perfect for young animal-lovers! Filled with photographs and fact snippets, this book is colorful and informative, and it's the perfect way for early readers to learn more about sloths.
Inspirational Guides
Learn to live more like a sloth and get away from the pressures of life. This book will teach you tips to relax and unwind. From tidying and Hygge, to living Lagom, the advice in this book is perfect for anybody who wants to slow down in life.
Brian the sloth is your mentor in this guide to living your slowest life. Whether you're overworked or just need to chill more, this book will help you relax and enjoy life's pleasures.
This playful little book takes you through daily reflections and meditations for a more peaceful life. This book will not only give you insightful tips on slowing down, it will also make you smile.
Just For Fun
Enjoy relaxing by coloring these whimsical sloth patterns!
If' you're a bullet journal fanatic, the is the perfect journal for you featuring cute, furry sloths! Make a bullet list of ways to relax.