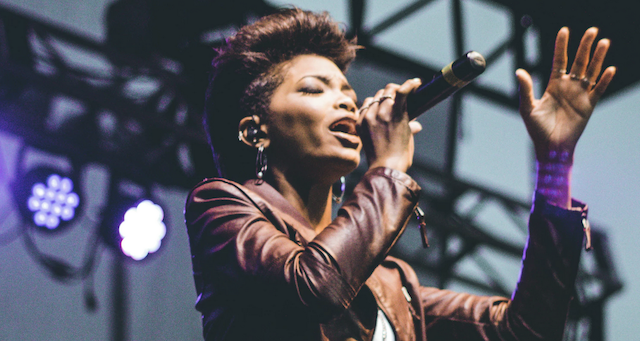 This Riot Recommendation listing for your favorite books about fictional pop stars is sponsored by Famous People: A debut novel by Justin Kuritzkes and Henry Holt & Co.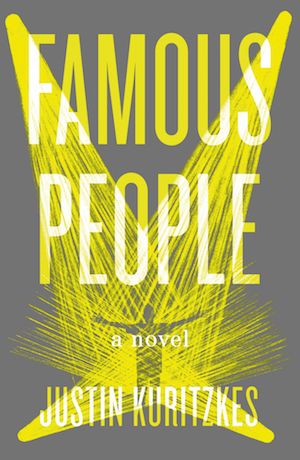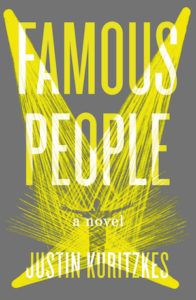 Our uber famous twenty-two year old narrator has it all. A teen idol since he was twelve, when a video of him singing went viral, his star has only risen since. Now, haunted by the suicide of his manager-father, unsettled by the very different paths he and his teenage love (and girl pop-star counterpart) "Mandy" have taken, and increasingly aware that he has signed on to something he has little control over, he begins to parse the divide that separates him from the "normal people" of the world. Sneakily philosophical, earnest and funny, Justin Kuritzkes's Famous People is an unforgettable look at the clash between fame and the human condition.
---
You were already a fan and we wanted to be fans, too, so we're making Robin Sparkles proud by sharing your favorite books about fictional pop stars! We've picked out our outfits for their concerts and have our lighters in the air—or is that just #teamold and instead we do iPhones now?! Anyhoo, here are your favorite books about fictional pop stars!
The Idea of You by Robinne Lee
Space Opera by Catherynne M Valente
War for the Oaks by Emma Bull
The New Guy by Amy Spalding
Somewhere Only We Know by Maurene Goo
Fall by by Kristen Callihan
The Wicked + The Divine by Jamie McKelvie, Kieron Gillen
Heart-Shaped Box by Joe Hill
Daisy Jones & The Six by Taylor Jenkins Reid
Spin by Lamar Giles
Juliet, Naked by Nick Hornby
The Armageddon Rag by George R.R. Martin
The Stand by Stephen King
Rock Chick Revenge by Kristen Ashley