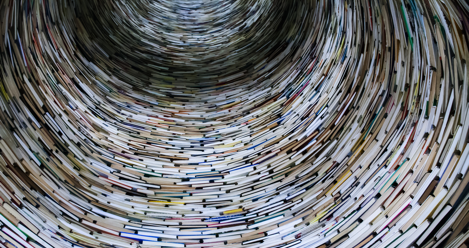 This Riot Recommendation is sponsored by Flatiron Books and Dear Fahrenheit 451 by Annie Spence.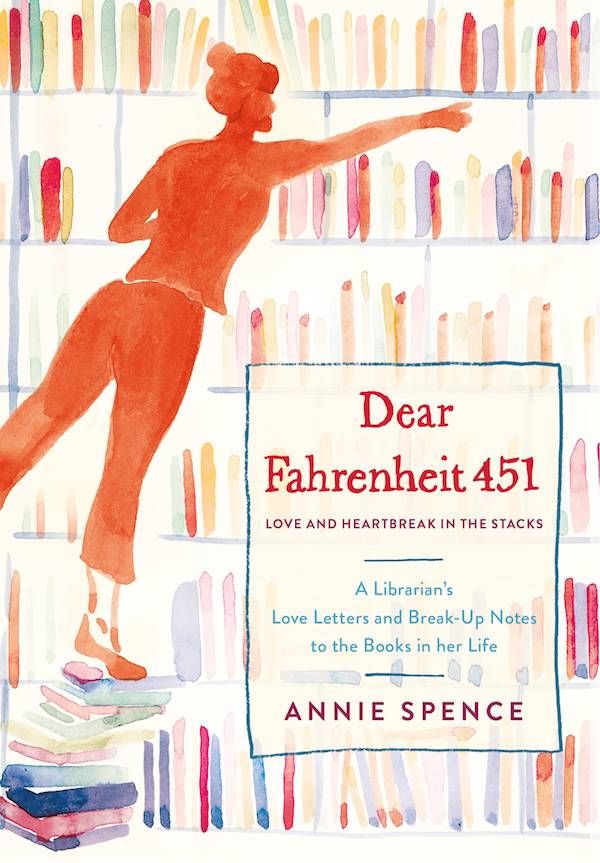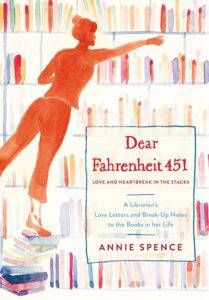 What would you say to the books in your life? Dear Fahrenheit 451 is librarian Annie Spence's collection of love letters and break-up notes to the iconic and eclectic books she has encountered over the years.
---
There are few things in life a bookworm enjoys as much as a book about books. It appears we cannot have too much of a good thing. These are the books that are made for the bookish. We asked you to tell us your favorite books about books and you responded. Here are 40 of your favorites!
End of Your Life Book Club by Will Schwalbe
Inkheart by Cornelia Funke
The Little Paris Bookshop by Nina George
Shadow of the Wind by Carlos Ruiz Zafón
The Thirteenth Tale by Diane Setterfield
A Reader on Reading by Alberto Manguel
If On a Winter's Night a Traveler by Italo Calvino
The Eyre Affrair by Jasper Fford
The Thirteenth Tale by Diane Setterfield
The Book Thief by Markus Zusak
The Reading Promise by Alice Ozma
Reading Lolita in Tehran by Azar Nafisi
Mr. Penumbra's 24 Hour Bookstore by Robin Sloan
The Novel by Michael Schmidt
On Writing by Stephen King
Guernsey Literary and Potato Peel Pie Society by Mary Ann Shafer
Matilda by Roald Dahl
84, Charing Cross Road by Helene Hanff
When Books Went to War by Molly Manning
Miss Buncle's Book by D.E. Stevenson
The Storied Life of A.J. Fikry by Gabrielle Zevin
My Reading Life by Pat Conroy
The End of Your Life Book Club by Will Schwalbe
You by Caroline Kepnes
The Yellow-Lighted Bookshop by Lewis Buzbee
Camino Island by John Grisham
Tolstoy and the Purple Chair: My Year of Magical Reading by Nina Sankovitch
Howards End is on the Landing: A Year of Reading from Home
Book by Susan Hill
Book Row by Marvin Mondlin and Roy Meador
A Gentle Madness by Nicholas Basbanes
Miniature Books, 4,000 Years of Tiny Treasures by Julian Edison and Anne Bromer
Book Lust by Nancy Pearl
The Man Who Loved Books Too Much: The True Story of a Thief, a Detective, and a World of Literary Obsession by Allison Hoover Bartlett
The History of Love by Nicole Krauss
Why I Read: The Serious Pleasure of Books by Wendy Lesser
Sounder by William H. Armstrong
The Adventures of Kavalier and Clay by Michael Chabon
Used and Rare: Travels in the Book World and Slightly Chipped: Footnotes in Booklore both by Lawrence and Nancy Goldstone
Fahrenheit 451 by Ray Bradbury
Foucault's Pendulum by Umberto Eco
Save
Save
Save