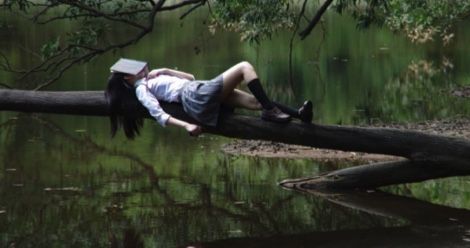 Featured
15 Bookish Things That Millennials Have Ruined
As a mid-'80s baby, I am technically a millennial.
The parameters of that distinction are roughish—some year ranges I've seen exclude me; some include youngsters so young that they never even held a floppy disk, but to whom I am supposed to feel generationally bound—but: there it is.
As a member of this shadowy, feckless, and consummately-unappreciative-of-the-norms-of-yesteryears generation, I know that I am responsible for: the deaths of Sears and Toys-R-Us. Killing the housing market, marriage as an institution, Hamburger Helper, and chain restaurants. The inception of avocado toast. The devaluation of the dollar. Rising tides. ADHD and the resurgence of measles*. And avocado toast.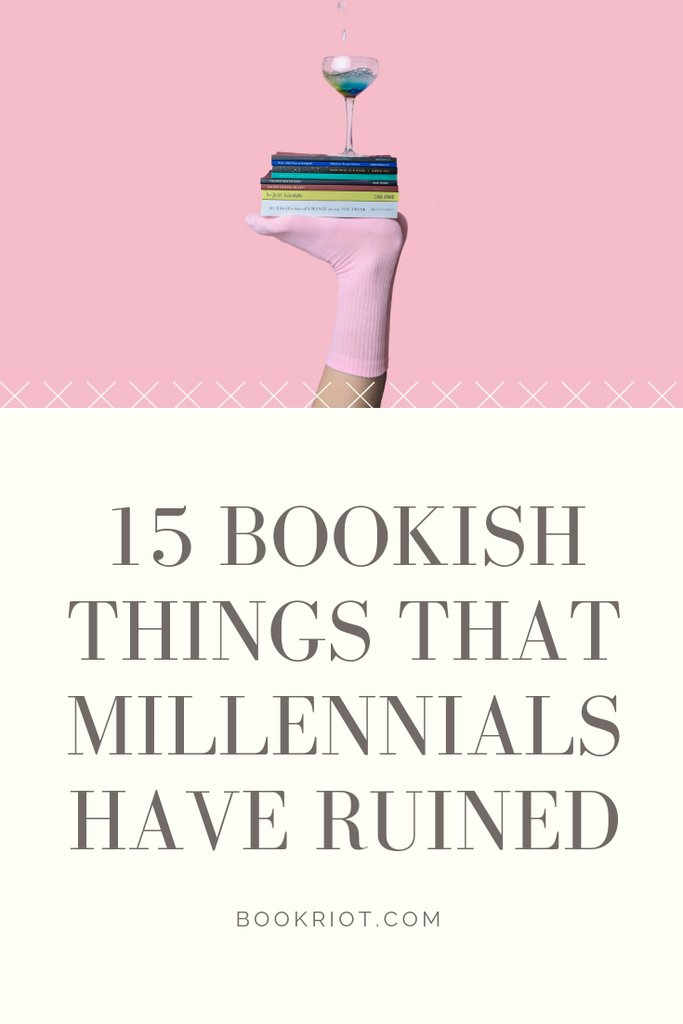 Today, I read that millennials are also to blame for the caloric explosions of recent incarnations of the Frappuccino. Well, of course. Why not? I only drink dark roast with the tiniest bit of milk, but I accept this responsibility for what is obviously my fault anyway. We are monsters, we millennials.
And, if you want to get really accusatory about it, I guess you'd also have to charge us with murdering traditional approaches to books.
Millennials love lists, so here's a list of 15 (ok, 16) bookish things that will never be as they were because of us darned kids:
THINGS THAT WE'VE KILLED FOREVER:
1. Reading lists composed exclusively of cis het white men
2. Canons that exclusively admit cis het white men
3. Literature departments that primarily service cis het white men
4. Unchecked colonial undertones in book awards nominees
5. Continuing to read the novels of abusive cis het white men just because their words are considered brilliant
6. Harper Lee, Kurt Vonnegut
7. Only reading books on the reconstituted corpses of trees
THINGS THAT ARE DEAD PRIMARILY BECAUSE WE HAVE MASSIVE STUDENT LOAN DEBT AND THE MARKET HASN'T KEPT UP, BUT KEEP BLAMING US—EVEN THOUGH WE DEFINITELY WEREN'T EVEN ALIVE WHEN THESE FACTORS BEGAN WORKING AGAINST US:
8. Being able to make a living as a freelance writer
9. Being the first on your block to own a first edition of a literary classic
10. Daily reading hours in lux home libraries that feature snifters of Remy Martin Louis XIII and smuggled Cuban cigars
11. Using a portion of your inheritance to act as the financial benefactor to the village's talented but struggling budding novelist
12. Using a portion of your inheritance to fund a two-year retreat in the Alps during which you work on your own brilliant first novel
13. Gold-dipped pens, desks originally owned by one of the founding fathers (or at least their paltry first ladies), and other fancy and inspiring writing accouterments
14. Fancy leather-bound collectors' editions (100 copies only, yours for the super low price of $249.99 ($599.99 if signed)!) of mediocre books written by canon cis het white men
15. Housefuls of Persian cats named after classical literary heroes
16. Borders
(We're still working on Republican majorities and Jonathan Franzen's dominance. Stay tuned.)
….god, we're monsters. What carnage. What wreckage. What waste. The Boomers regret handing over the reins already.
A moment of silence, please, for the detritus left behind by clumsy youths.
*seriously, though, this one is on us. Please vaccinate your brood.