Book Fetish
Fun Bookish T-Shirts for Kids Who Love To Read
This content contains affiliate links. When you buy through these links, we may earn an affiliate commission.
I don't remember ever owning any bookish T-shirts as a kid. I don't even know if they existed quite as they do now, in a world where we have instant access to about anything we could want. What I do remember is sometimes feeling like I was a bigger reader than most of my peers. I kept a secret stash of books in my backpack in 3rd grade that my classmates would borrow from me during silent reading (they were a bunch of horror books, natch), and there was the time when I got to leave school early with a friend's mom, as she took my friend and me to meet Ann M. Martin at a bookstore. I've got scores of photos of me reading in my room, in my living room, and anywhere else you could image. If there were bookish T-shirts for kids that would have been easy to find at Walmart, Kohl's, or the thrift store, chances are my wardrobe would have been so much nerdier.
Today's young readers have it different. You can find any number of fun, creative, funny, and perfectly nerdy bookish T-shirts for kids, courtesy of adult book lovers who wish they could have sported such style growing up. My kid has certainly gotten to show off some bookish clothes already in her young life, and I can't wait to help my burgeoning book nerd find those perfect clothes to share her literary love as she grows.
Let's dig into the fun bookish T-shirts for kids who love to read.
This one is short, sweet, and simple…and perfect because of it. Your kiddo will love this bookish tee, available in many colors. $18
The retro design of this "books make great friends" tee is adorable. Several color options are available, but I think this green one is perfection. $22.50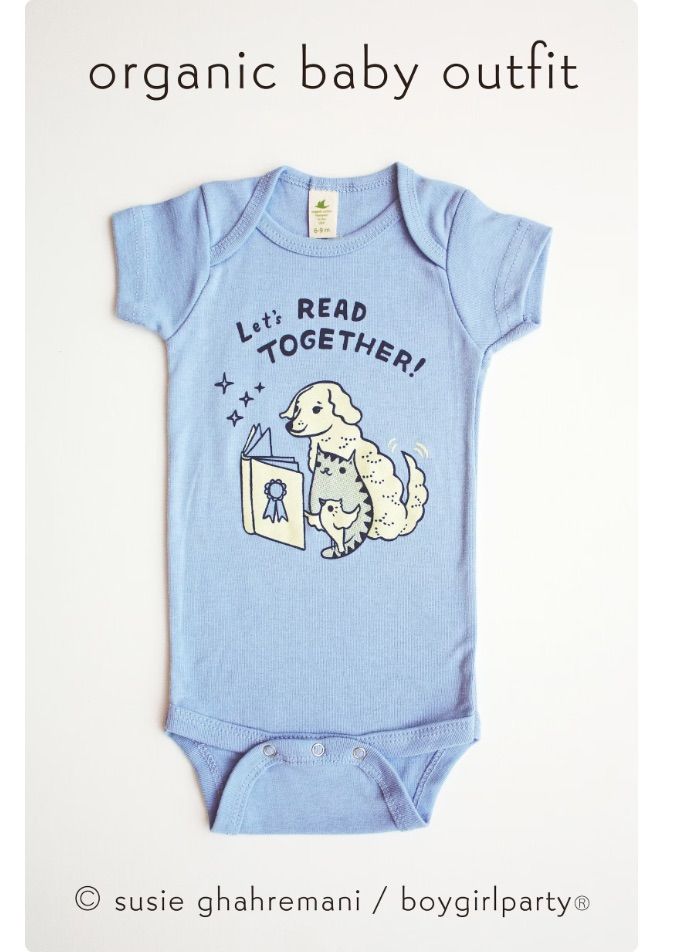 For the little readers still wearing body suits is this utterly perfection option from one of my favorites, Susie Ghahremani. Let's read together indeed! $22
One way your youngest bookworm becomes even cooler is by advocating for diverse books. $18, with color choices.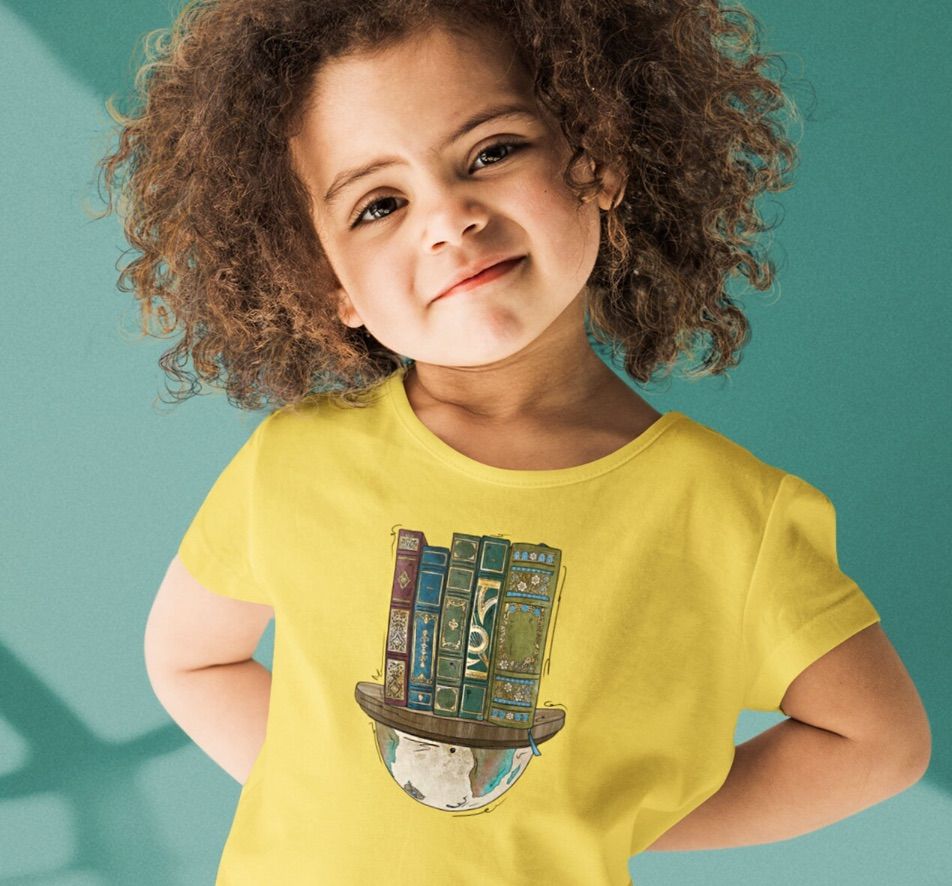 One way young people open the door to the world is through books, and this shirt showcases just that. Another fun vintage-y option! $30, with many color options.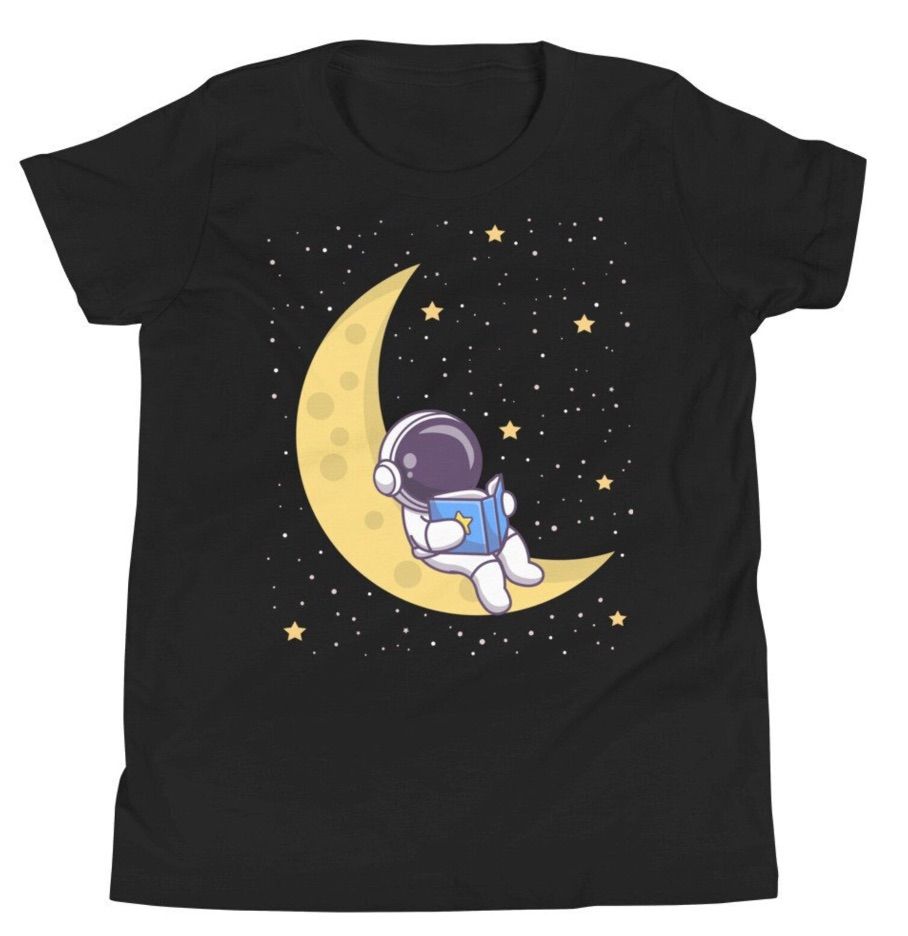 How do you travel to places out of this world? Through books, of course. If you're a grownup wishing this kid's shirt would fit you, the good news is this option has adult sizes, too. $20 and up, plenty of color options.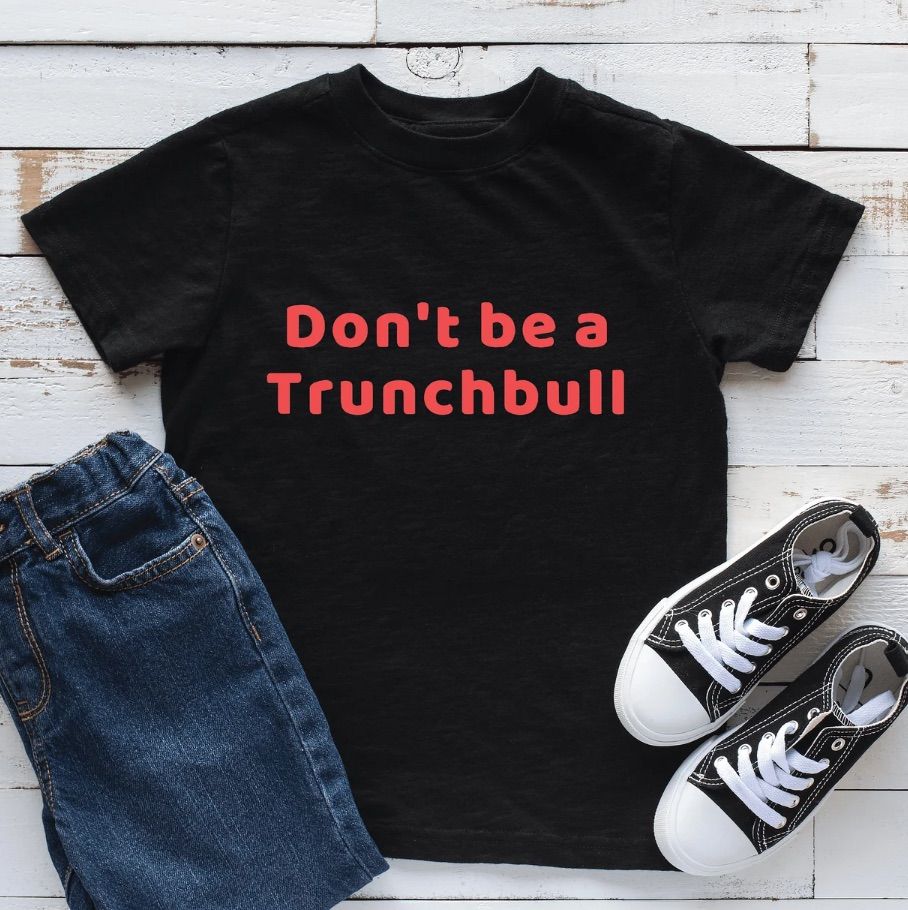 For the lovers of all things Matilda out there! $15 and up, with color options.
This bookish T-shirt is adorable. Show your little one's love of books with a heart made of books. $17 and up, color options available.
Bookworms? Bookworms! Bookworms love DIY, tools, painting, and more. $23, with plenty of color options.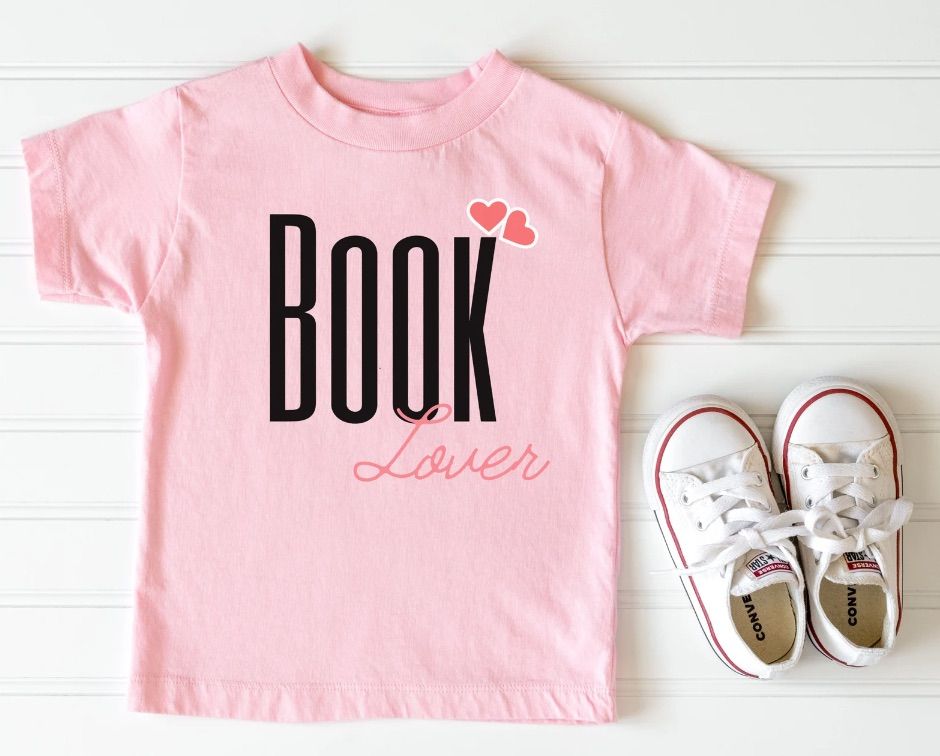 I may have put this book lover T-shirt in my cart for my daughter. $16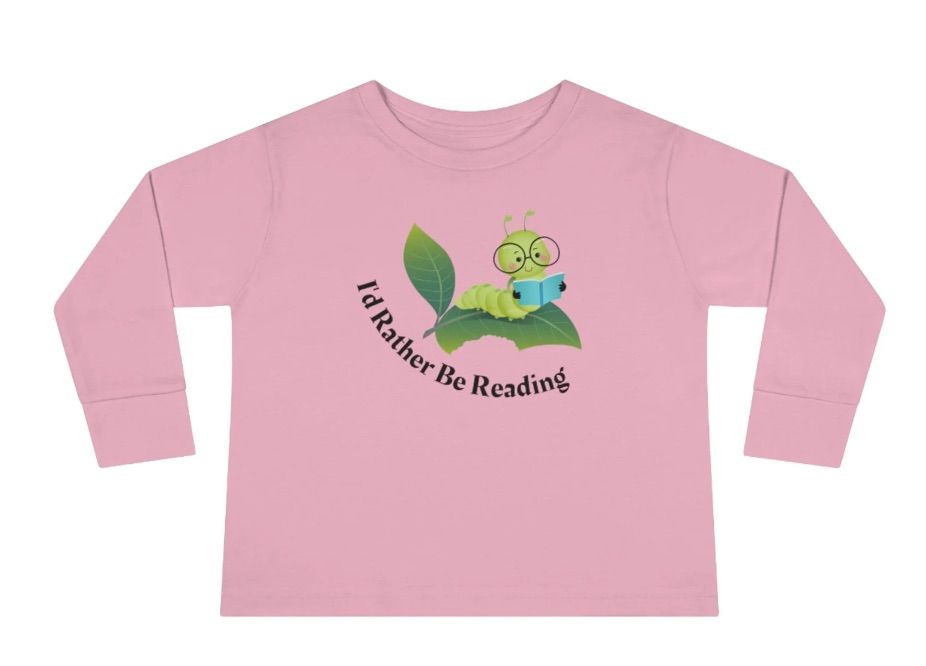 Looking for long sleeves? Got you — with a bonus book worm! $25, with plenty of color options.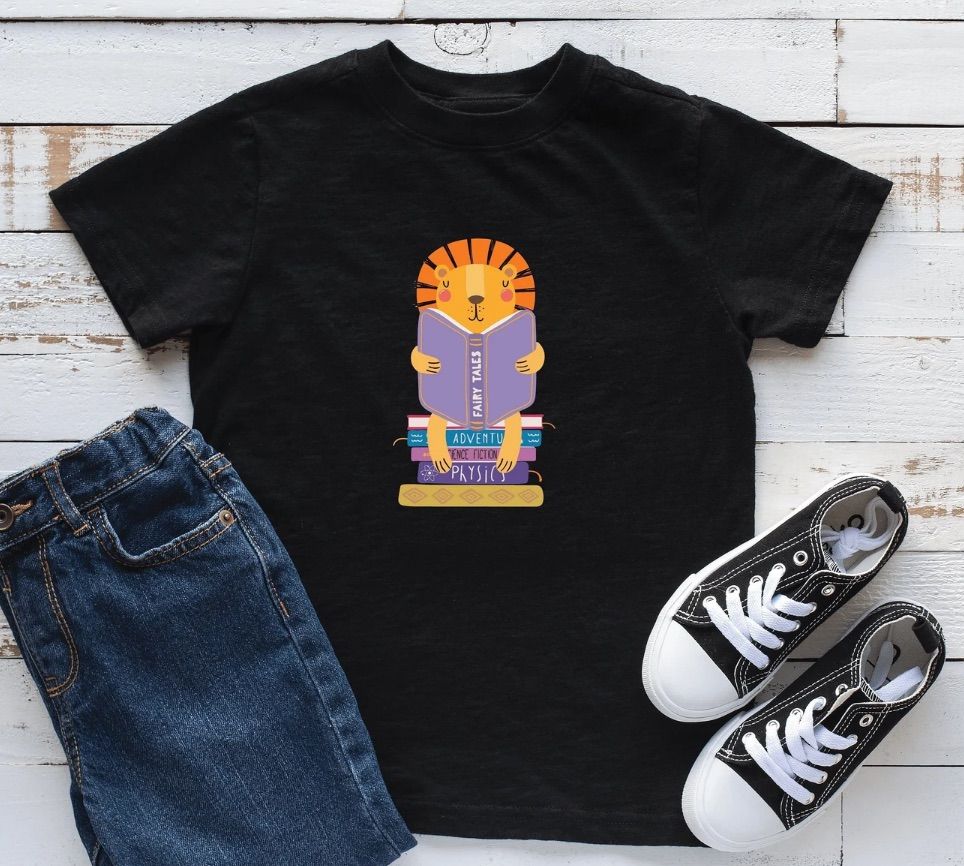 I would wear this reading lion tee as an adult, so I can imagine how much a kid would adore it. $15, color options abound.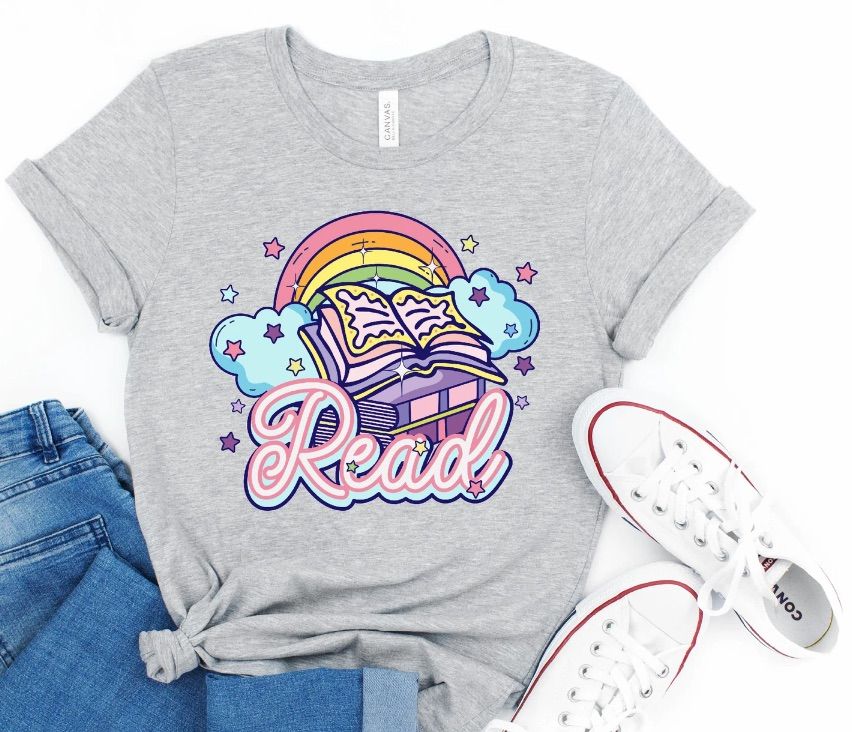 Last but not least, this fun Lisa Frank-esque Read shirt may be modeled only on an adult in the photos, but this gem comes in kid sizes. I'm obsessed. $15 and up, plenty of color options (I think the pink is especially fun).
---
Are you looking at these bookish T-shirts for kids and wishing for some grown up options? Never fear! Here are some cool indie bookstore tees, some rad Dungeons & Dragons shirts, and some bookish sweatshirts and hoodies.