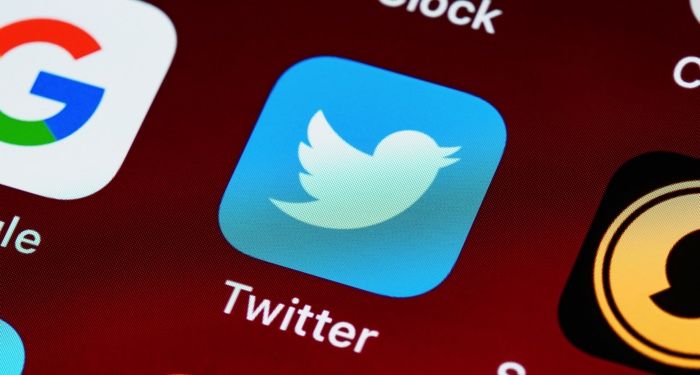 Essays
Should Book Twitter Switch to Book Tumblr?
When one says the words Book Twitter, one would generally think that's referring to the bookish community on the Twitter app, where people virtually meet to share reviews and recommendations with each other. But over the last decade, the users that have made up Book Twitter are more likely to be members of the literary community in some form, be they writers, editors, agents, or anything else under the sun. The last few months have seen members of Gen Z attempt to bring a BookTok audience to Twitter under the hashtag #BookTwt, but it pales in comparison to the existing literary community on the app.
All social media can be toxic, even in the most positive of spaces, so it would be hard to pinpoint only the book section of Twitter as being so when, these days, the app is a breeding ground for negativity. However, even before Elon Musk took over as the CEO of Twitter last fall, Book Twitter had a tendency to already be negative. As my fellow Rioter Claire Handscombe noted in an article from early 2022, any time any controversy of any kind now erupts on Twitter, grown adults will declare each other "cancelled" and the ensuing harassment will likely cause the infamous to leave the app one way or another.
Whatever the case, when you're addicted to Twitter like many people (read: me) are, it can feel like everyone in the world is commenting on something ridiculous or controversial that happened in pop culture that day. Then you bring it up with a friend who's not Chronically Online™ and they say, "I have no idea what you're talking about." Therefore, Book Twitter controversies aren't always as big as they seem in the offline world as they can be on Twitter.
But even as Book Twitter can be a negative and toxic place to be, even when authors use the platform to announce or promote their books, many have noted that if the app were to self-destruct under Musk's authority, the literary and publishing industries would suffer greatly. Not only is Twitter a great marketing tool for writers of all stripes in the mid-21st century, but numerous writers who gained fame in the digital age have cited Twitter as either the way their writing took off or how they hired their first agent.
Sophie Vershbow from Esquire noted that, with many previously "verified" public figures leaving the platform after Musk subsequently made a mockery of the Twitter authenticity system, notable authors of the digital age leaving the app marked the start of a new era for the marketing of digital writing. "For many authors, Twitter serves as a 24/7 virtual writing group. A simple search for #WritingCommunity or #AmWriting will bring up millions of tweets from hopeful and published authors alike, including writing tips, progress updates, words of encouragement, shared frustrations, and big wins," she wrote.
Regardless of your feelings towards Twitter, it's true. Countless writers on my own feed have denounced Musk's deplorable management style yet remain on the app because it's one of the best marketing tools at their disposal in this day and age. "Twitter provides even these greenest of writers with a supportive community to guide them through the process, whether it results in bestseller stardom or an unfinished manuscript gathering dust on a shelf," observed Vershbow. I could even include myself in that bracket; my Twitter page these days is mostly just me sharing links to my writing because the algorithm now likes to bury my other attempts at being funny or ironic. (It likes to bury the links to my writing, too, but again, what's a writer to do?)
Meanwhile, since the rise of the Musk era on Twitter, Tumblr has seen a noted uptick in users, both old and new, whether it's people starting a blog for the first time or resurrecting the one they had during the early to mid-2010s. I joined Tumblr when I was in high school at the behest of my friend who could waste hours rotting their brain on the most stupid yet relatable posts you'll ever see on social media. As the 2010s progressed, that humor started making its way over to Twitter, and now that Twitter has become a raging dumpster fire, many of us have turned back to Tumblr for that sense of social media escapism. (I've said it once, and I'll say it again: 2014 Tumblr is now 2023 Twitter, and 2023 Tumblr is now 2014 Twitter, and I will not explain.)
I was never really off Tumblr; I'd log back in every once in a while when I'd get bored of my other social media apps, reblog some funny stuff to my page, then disappear for another few months at a time. But last fall, when Twitter had become particularly unbearable in the light of Musk taking over (not because of him necessarily, but with everyone running their mouths about it), I found myself using Tumblr more than I had in years. I started following more bookish and literary blogs. I changed my blog's look and name about a thousand times, trying to decide on a new theme.
Then I decided I was going to start sharing some of the bookish content from my Instagram page on my Tumblr blog, since my book photography deserves to be shared, okay? And the ease with which people gave my post a heart or a reblog to their own page reminded me of how easy it once was to connect with like-minded people on Twitter over a shared interest instead of everyone just screaming into the void at each other. Since I am a writer, I remain an active Twitter user, but I'm more likely to share my original content on Tumblr because it's a fun and comforting space where people can nerd out over whatever the hell is driving their soul at that moment, especially books.
Unlike Book Twitter, Book Tumblr (or Booklr, if you will) is a far less judgmental space. Nobody cares how long it's been since you last read a book or that you, God forbid, just got into books yesterday. You just finished this one and posted a very aesthetically pleasing picture of yourself with it? I'm reblogging it to my own page simply because it gives me the warm and fuzzies. Tumblr is a place where you can let your guard down and post whatever you want without fear of judgment or not getting enough likes. It just is. Which is why it can never take Book Twitter's place.
As of late, it doesn't look like Twitter is going to go up in flames and vanish tomorrow. But anything's possible, and if that were to happen, it's indisputable that the publishing industry and literary community would suffer immensely. Tumblr can also indeed be used as a marketing tool, as can most every form of social media. But Book Tumblr is not a place that most book nerds associate with promoting their latest thinkpiece in hopes that it will get the attention of the right person. Booklr is a place to fall back in love with books outside of capitalism and, by some extension, yourself.